The Garden Workbook is divided into two parts. The first is an ebook that will take you through the process of designing and setting up your garden. The second part is a pack of 16 printables to help you plan, manage, and record your garden.
These printables include a crop planting information sheet, pest, and problems record, a garden journal, harvest tracker, and much more (16 different kinds of printables are in the pack).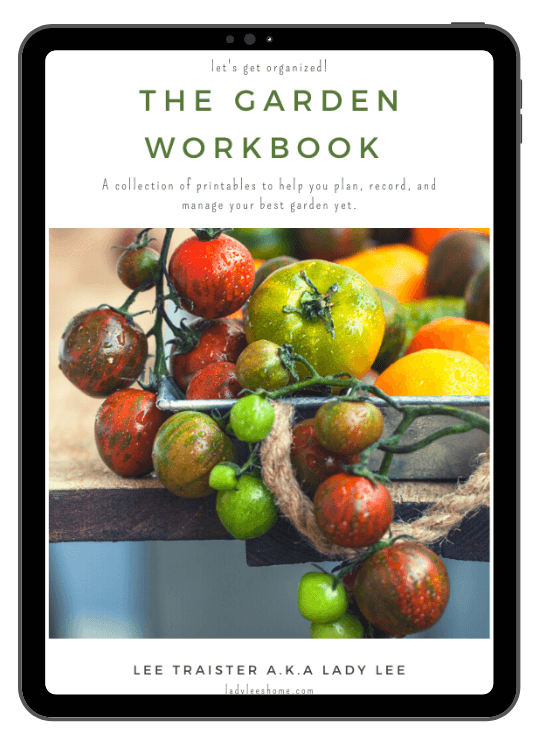 If you are looking for a way to simplify your gardening journey, produce more food, and manage your time in the garden better, this pack is for you!
You can purchase it at 55% off by joining my email list here (just $4.99). This is a one time offer for my email subscribers. You will also get my ebook 9 Secrets to Super Simple Gardening for FREE when subscribing).
To learn more about this ebook/printable pack, or purchase without joining my list, click here.
---
Below you will find some of my favorite products. Most of the links on this page are affiliate links. This means that if you find something you like and end up purchasing it, I get a small amount of money from the vendor for referring you.
You can now scroll through all of my favorite Amazon products in my new Amazon Store HERE. Make sure to hover above the comment mark on the top right of each image for my short comment about the product.
GARDENING
---
HOMESTEADING
---
KITCHEN
---
BOOKS AND EDUCATION
---
HOMESTEAD SUPPLIERS
Johnny's Selected Seeds – seeds and small farming equipment.
Southern Exposure Seed Exchange – another favorite place to buy seeds.
Hoss Tools – great garden equipment and seeds.
Baker Creek Heirloom Seeds – interesting rare seeds.
Premier 1 – Fencing and other homestead equipment.
Cultures of Health – all the cheesemaking cultures and rennet.
FarmTek – farming equipment.
Berry Hill Irrigation – irrigation supplies.