Well hi there! My name is Lee (well, not really… Read below), I am a mother of four amazing, wild, homeschooled kiddos, a farmer, and a blogger. I have a passion for homegrown and homemade everything and a passion for primitive skills like basket making, hide tanning and more. I was born in Israel and raised in a small agricultural community called kibbutz, where everything was grown, made and shared.
We moved out to the country in 2016, and since then I am hard at work building a homestead here in central NC. I raise chickens, goats, ducks, and guinea hens and I am getting ready for precious bees. Of course, I grow a huge garden for us and also for market.
This blog follows our progress in navigating the overwhelming world of homesteading/farming.
If you are trying to learn as much as you can about growing your own food and staying healthy the natural way, you are in the right place. I promise to put before you what we learn in the most simple way so it's easy to understand it and apply it.
Make sure to subscribe to the blog here, and follow me on social media for updates: FaceBook, YouTube, Instagram, Hometalk, and Pinterest.
**If you need to contact me feel free to email me at lee@ladyleeshome.com**
My Story…
My name isn't really Lee… My real, Israeli name is Liron, but it's hard to say in English so everyone calls me Lee. I was born in a small city in northern Israel, but honestly don't remember much of my childhood before the second grade, when my younger brother and I were accepted to a small privet school in a kibbutz.
This is where my sweet childhood began; riding bikes between classes, having PE lessons in the community pool in the middle of a school day, riding horses, having food fights in the communal dining room and raising guinea pigs are just a few of the memories I have.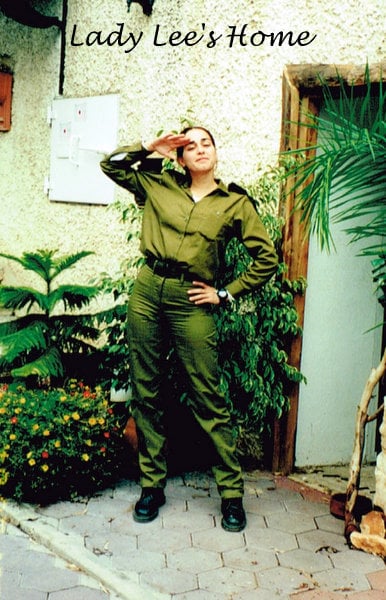 I stayed in the kibbutz all through high school and at the age of eighteen joined the Israeli Defense Forces, which is mandatory in Israel. I was a fitness instructor in the navy for almost two years.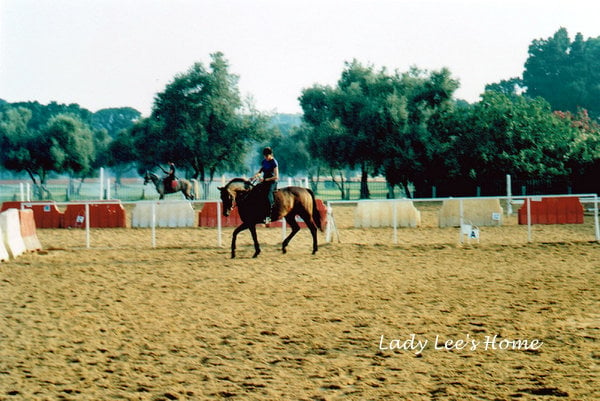 After my release from the Navy, I held a few jobs around the country, mostly involving horses since I was riding for many years by that time, but finally found myself back in my good old kibbutz.
I met my future husband and my life changed. I fell deeply in love. He was going to school and renting an apartment right next to mine. We got married a year after we started dating. There were no bells or whistles, only us, our close family and the Rabbi in a small trailer which was used as the Rabbi's office.
A couple month later we decided it was time to check what was this America everyone's talking about. My husband flew to California at the end of 2004 so he can start working (we had no money what so ever) and I joined him two months later with one suitcase and $300 in my pocket. We never left.
We moved a lot since then, held many jobs and a few businesses, traveled as eighteen wheeler truck drivers in 47 states and the east coast of Canada (yes, yes, I was driving too, and for the record: I was very good at parking, in reverse, no kidding!). It wasn't always easy — to start from scratch, with our families thousands of miles away, but we cherished every minute of building our own lives here.
After almost two years of driving around the country, we settled down in North Carolina. It was time to start a family. We welcomed Maya in July 2010, Elinor in April of 2012. Benny in September 2013, and Mika in August 2016. Those guys are a 100% free range, country kids and I absolutely enjoy every moment of my time with them.
I started this website as a personal blog, to keep the family overseas up to date on what is going on with us, but it quickly became mostly about homesteading since this is my passion.
At the age of 6, I announced to my parents that I am not going back to public school. I could not stand being closed in a class even back then. When they found the privet school in the kibbutz for me and my brother, we all knew right away that this is where I belonged. A community that agriculture was its center of being was right for me.
I waited to have my own farm since I was 6 years old, which was a long time ago. Now, I am finally making this dream a reality. We purchased 20 acres of farmland in 2013 and then a miracle happened and we found a house for sale right across from the farm for $34,000. We bought it and moved out of the city in 2016. I am working hard on turning our land into a working vegetable and herb farm.
Even though I did grow up in an agricultural commune, I know nothing about farming. And there is no old grandpa here to teach me. So I learn as I go. I fail more than I succeed, but it's not about the success for me. It's about the doing and learning. It's about the journey.
I love a project, and out in the field, between the vegetables, the soil, the worms, the chickens, and the weeds, is where I belong.
I hope you'll learn a lot from my mistakes as you join me here and follow along!