Garlic scapes are the flowering stalk of the garlic plant. They are delicious and healthy and there are many different ways to use them. You'll find some garlic scape recipes and garlic scape preserving tutorials in this post.
---
We are in Central NC, gardening zone 7b. In our area, we can grow both hard-neck and soft-neck garlic varieties (learn everything that you need to know about growing garlic in this post).
For many years, I only grew soft-neck garlic varieties simply because with these varieties you get a larger bulb, or in other words, more cloves of garlic in each head. There is absolutely nothing wrong with growing soft-neck garlic, however, over the years, I kept wondering if I should also give hard-neck garlic a try.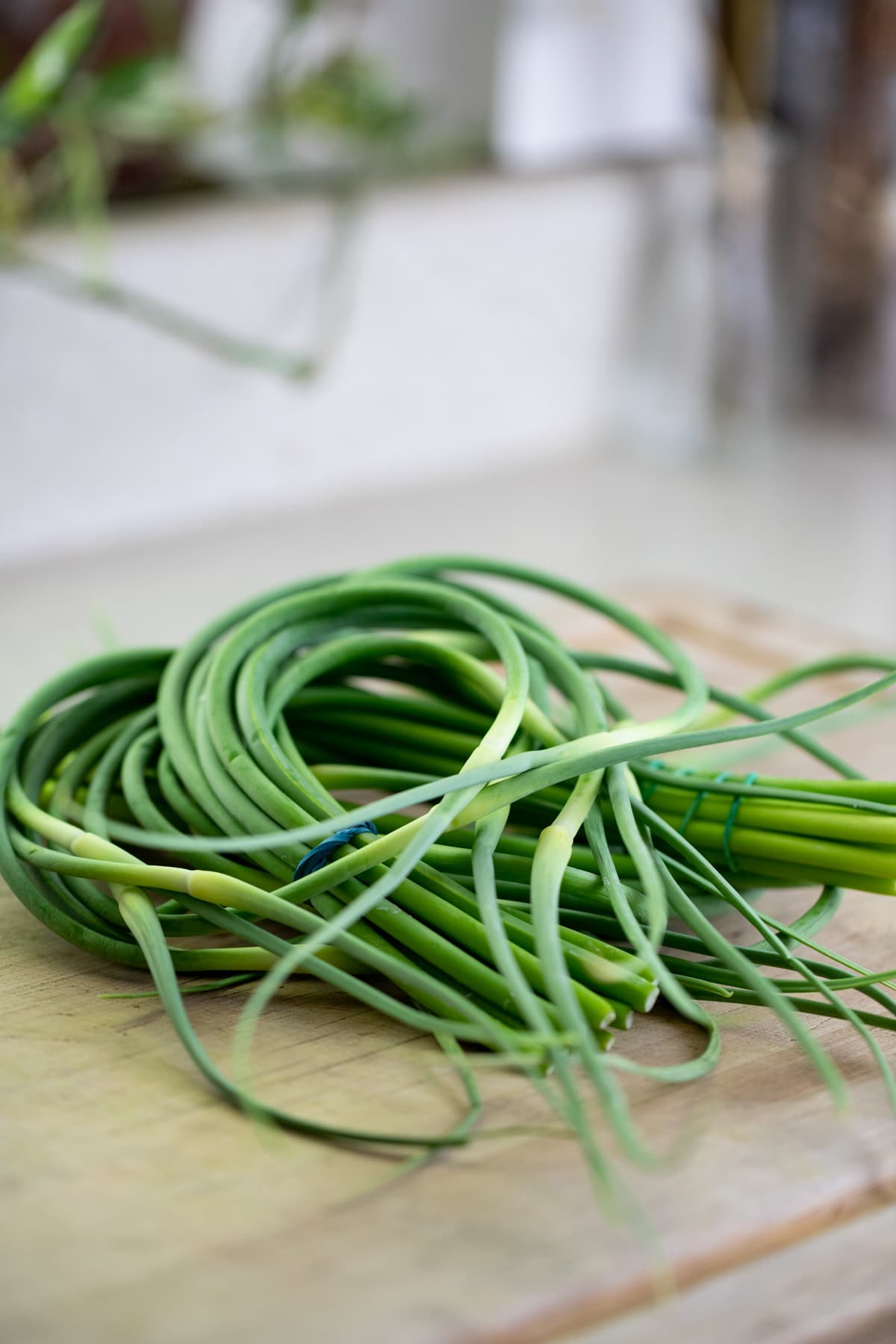 I'd see all the Northern homesteading bloggers harvest those fresh green garlic scapes on social media and then make all those delicious dishes with the special crop and I would think to myself that maybe I should try a hard-neck variety in my garden as well.
You see, when you grow a hard-neck garlic variety, you really get two harvests; the garlic scape, which is the flowering stalk of the garlic plant and the garlic bulb. The thing is, the bulb is smaller than a soft-neck garlic bulb. The scape, however, is tender, fresh, healthy, and has a delicious non-overwhelming, or too sharp garlic flavor.
So this past year, when we started growing garlic commercially and planted 1500 garlic cloves, I decided that we should try to plant some hard-neck variety as well. In mid-May, we harvested about 700 garlic scapes and the work began!
Ohhhh, it was so much fun playing with these delicious shoots! I tried all kinds of different ways to use them and everything I did turned out delicious. Garlic scapes are so easy to use and preserve and there are so many ways to use them in the kitchen.
I will keep adding more recipes as I make them, because, from now on, a hard-neck garlic variety will always be planted in my garden. For now, I put together all of the garlic scape recipes and tutorials that I have here on the blog in the list below. Visit the post, print the recipe, and make a delicious garlic scape dish. You'll be amazed at how easy it is and how delicious they are!
Garlic Scape Recipes and Preserving Tutorials
Here you will find all the garlic scape recipes and preserving tutorials that I have here on the blog.
---
If you grow hard-neck garlic and get to harvest your own scapes, or if you are lucky enough to find them at the farmer's market, make sure that you use them well! I hope that this list gave you a few good ideas!
More Vegetable Recipes…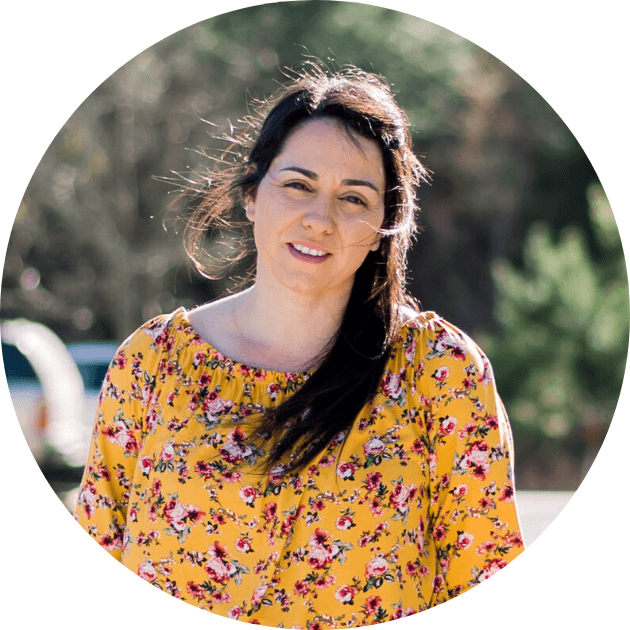 Hi! I'm Lady Lee. I help homesteaders simplify their homesteading journey while still producing a ton of food! I am a single mother of four, I was born in Israel and raised in an agricultural commune called a Kibbutz. Now I homestead in central NC.