Can you freeze onions? A friend asked me.
Yes! You certainly can, and it's extremely simple.
Our onions weren't huge this year. I simply lost the weed war, and the onions had too much competition. It was also very wet, so some of them rot in the ground before it was time for picking.
However, we got many smaller bulbs, mainly white and purple (or red if you rather).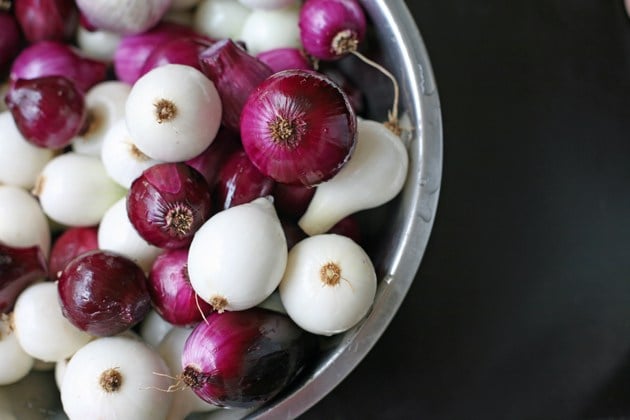 So, if you have a large harvest, or if there is a special onion sale someplace (maybe you can buy a large number of onions directly from a local farm), you can dice them and freeze them. This way you always have diced onions in the freezer ready for any dish that calls for onions.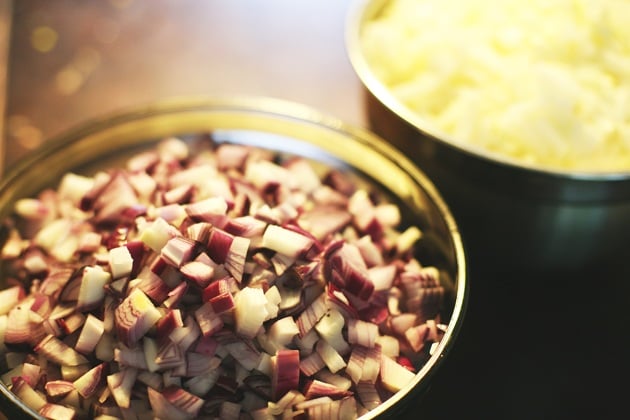 First, peel. wash and chop your onions. This is really the hardest part here. Just takes a long time, and involves lots of tears.
If you grow onions for the freezer or purchase large amounts on a regular basis, consider purchasing one of those Chop Wizards to make the job faster and easier.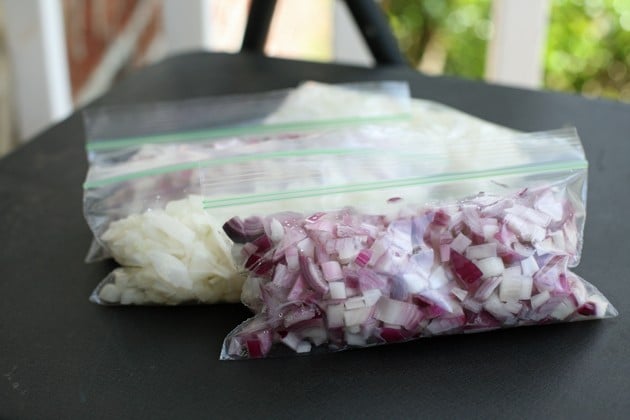 Next, you divide and bag the diced onion. No need for blanching like with other vegetables.
I use small snack size bags and place one cup of diced onion in each bag. It's better to use the FoodSaver Vacuum Sealing System if you can afford it.
That's pretty much it. Place the bags in the freezer and when you need diced onions, they are ready for you. You don't even need to defrost the onions before using them. As a mom of three little ones, those bags saved me a time or two (or 12…).
So, to freeze onions simply dice, bag and stick in the freezer. They should be good until next year.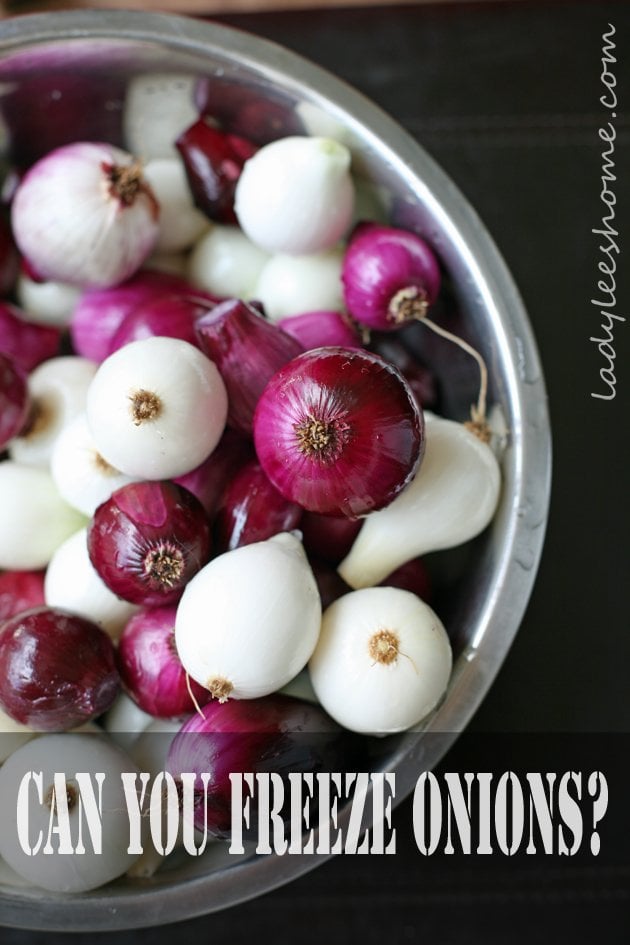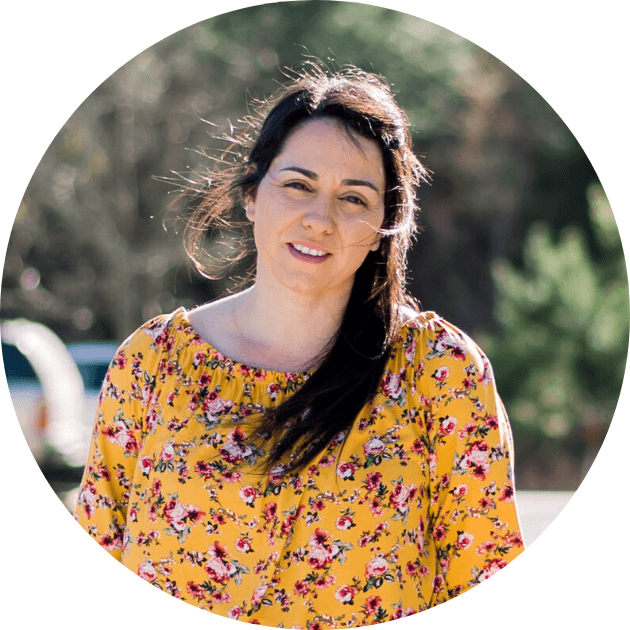 Hi! I'm Lady Lee. I help homesteaders simplify their homesteading journey while still producing a ton of food! I am a single mother of four, I was born in Israel and raised in an agricultural commune called a Kibbutz. Now I homestead in central NC.