Today, I am sharing with you a simple recipe for almond butter cookies.
It's a super simple recipe that you can put together in minutes. One of the reasons I love it so much is because you can leave the cookie dough in the fridge for a few days and bake a few cookies at a time as you want them.
Almond Butter Cookies – a Simple Recipe…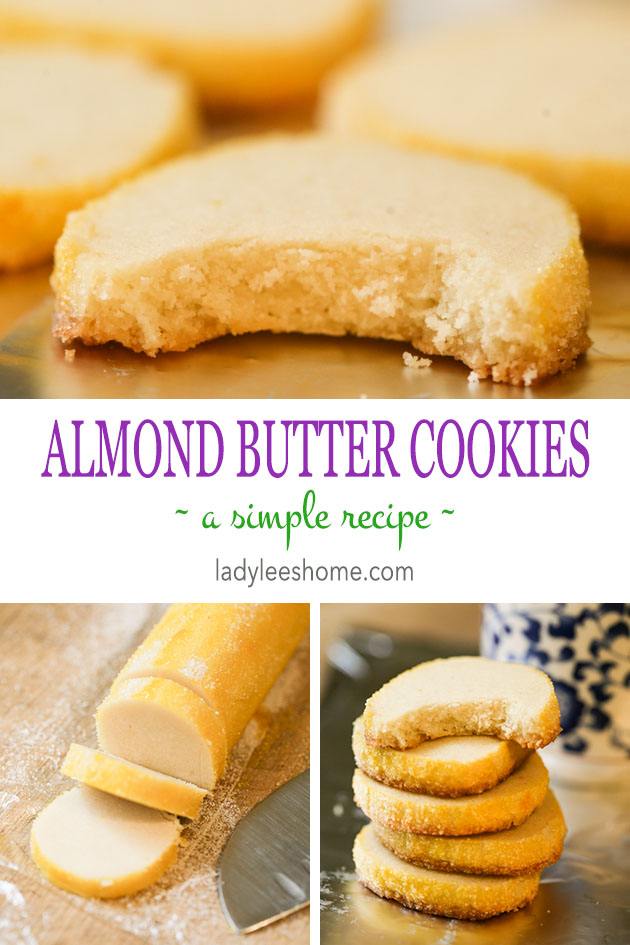 It's a great recipe if you have a big event coming and you're looking for something you can make ahead of time and bake on the day of the event.
And they are very tasty. Not too sweet, not too buttery, not too almondy, and again, very easy to make.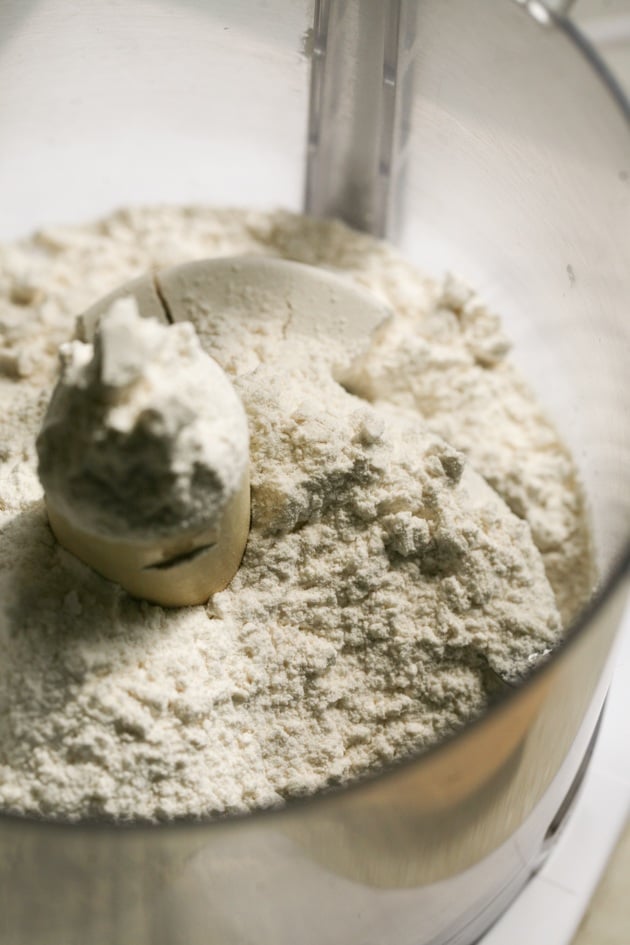 You start by adding 2 cups of flour to the bowl of the food processor…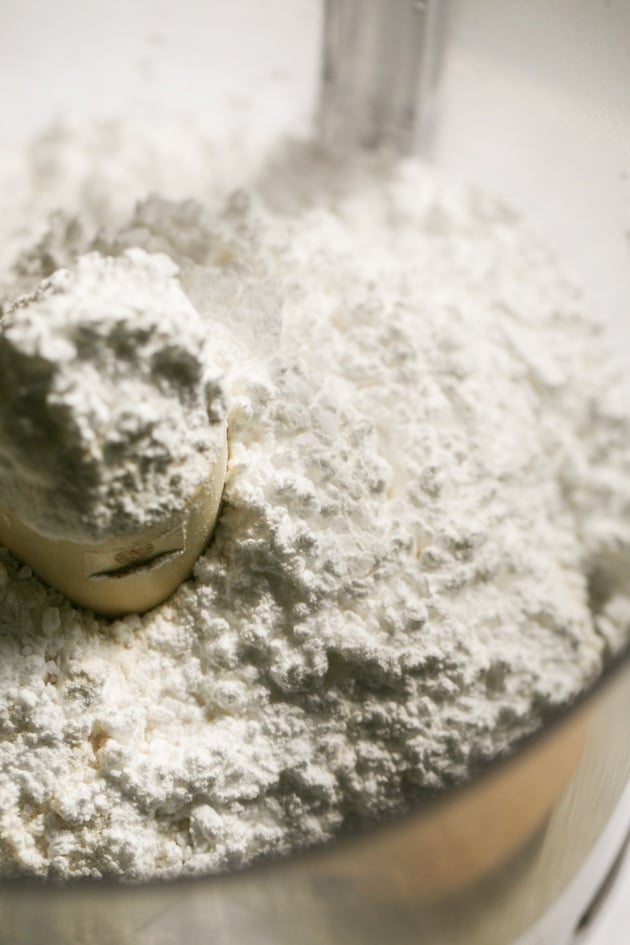 Then add one cup of powdered sugar…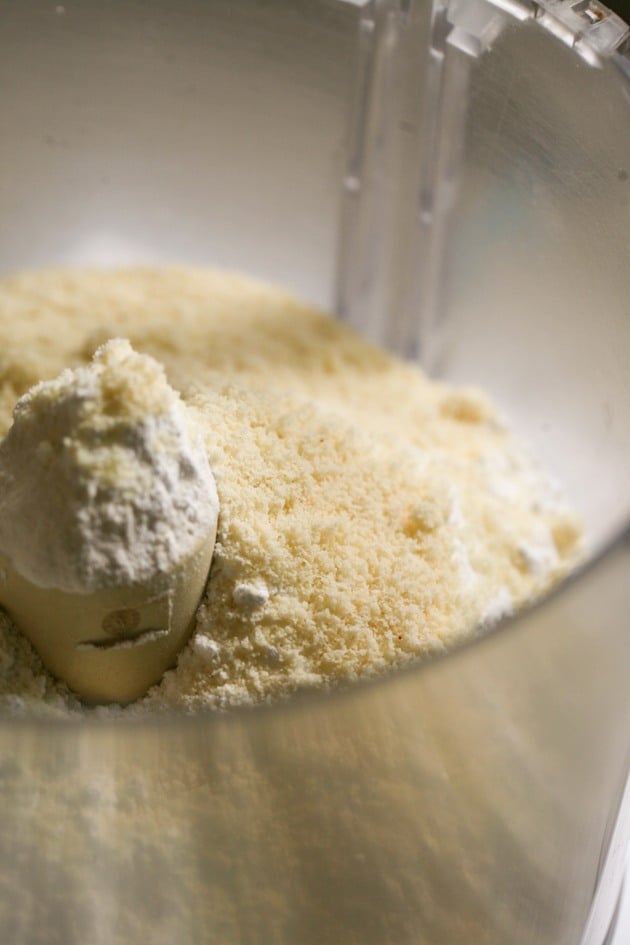 And one-half cup of almond flour…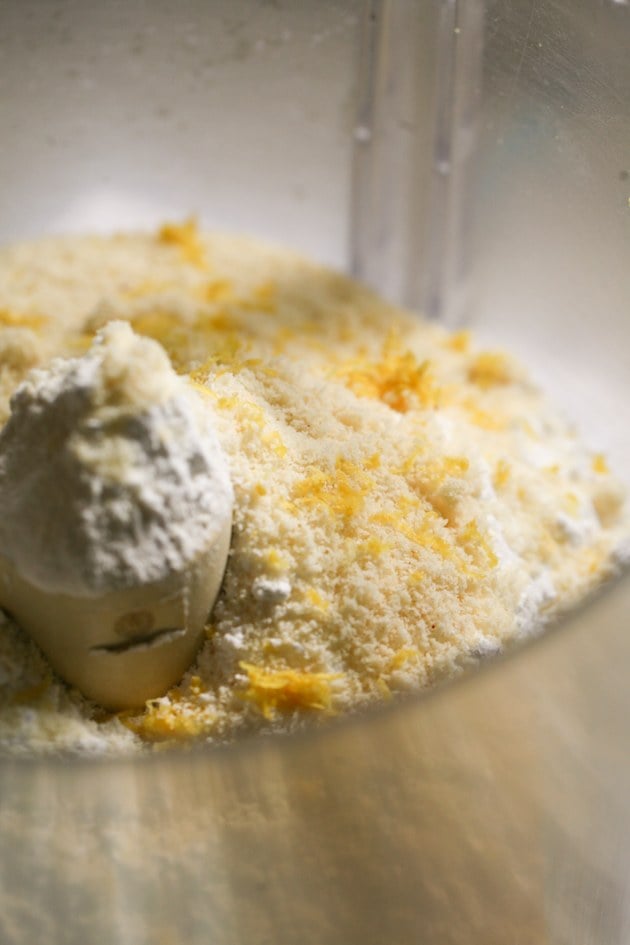 Next, add fresh zest from half a lemon…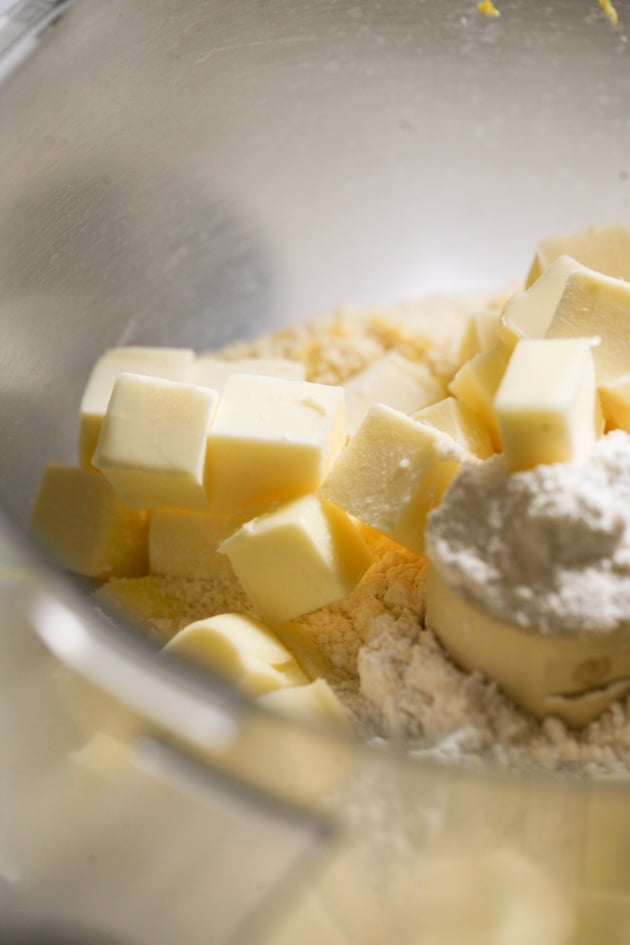 And lastly 14 tablespoons of butter (that is two sticks minus two tablespoons).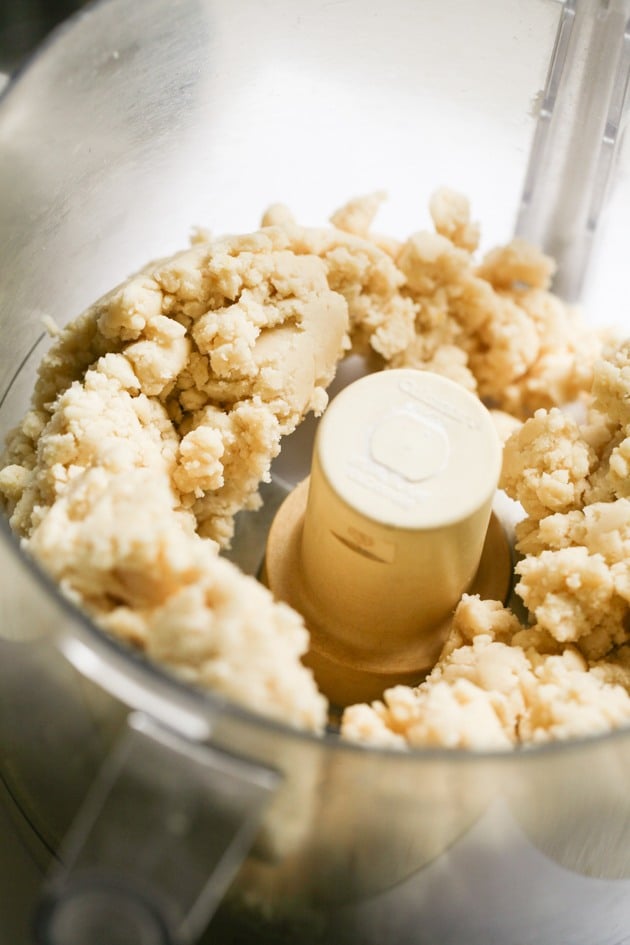 Pulse the food processor until all the ingredients are combined into a dough.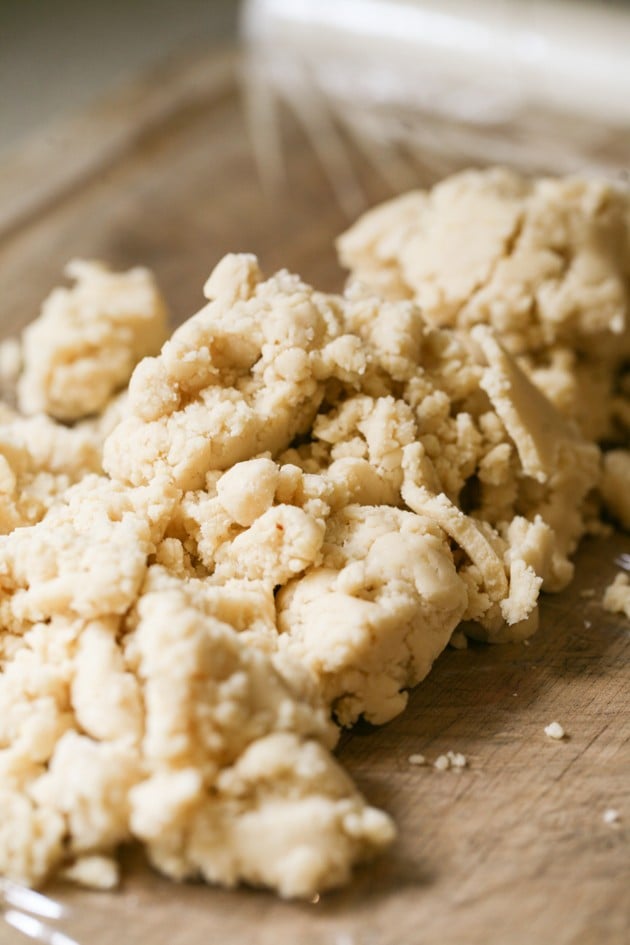 On your counter, lay a big piece of plastic food wrap and transfer the dough from the food processor on top of it.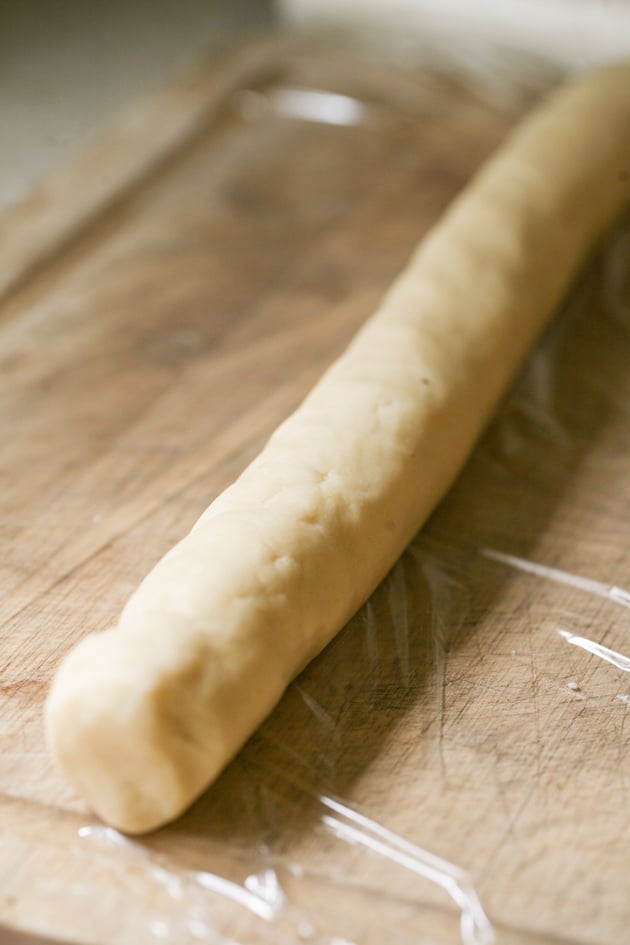 Roll it into a cylinder shape…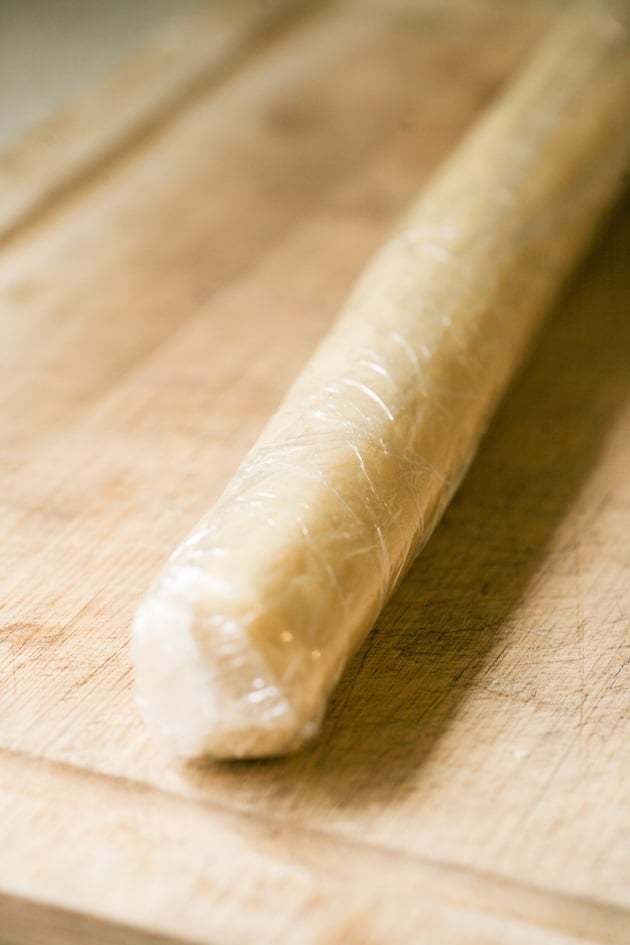 And wrap it in the plastic.
Refrigerate it for at least an hour but up to a few days (3 or 4 maybe) if you like. I never tried freezing it but that might work too if you want to keep it longer.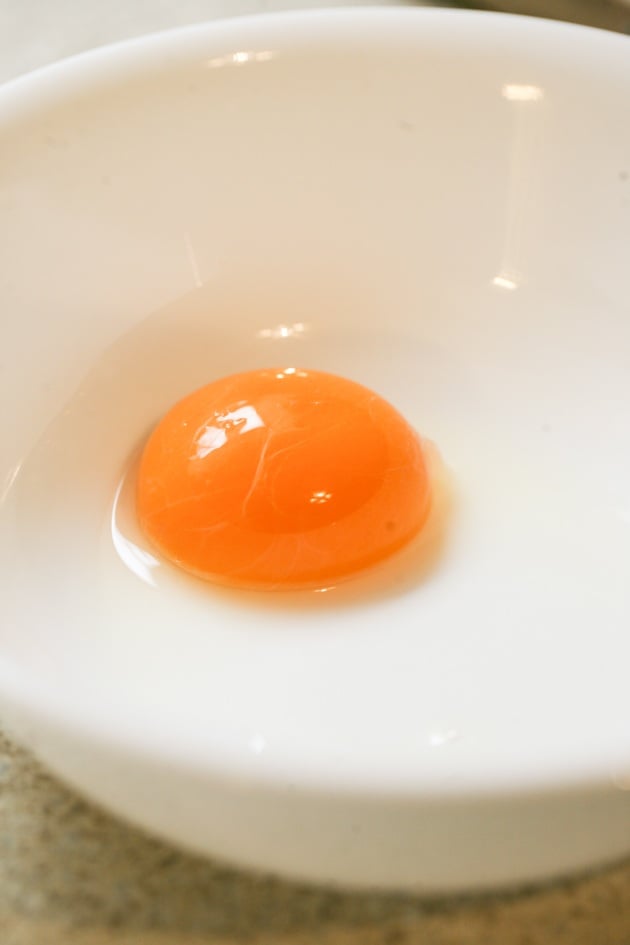 When you are ready to bake, add one egg yolk to a bowl…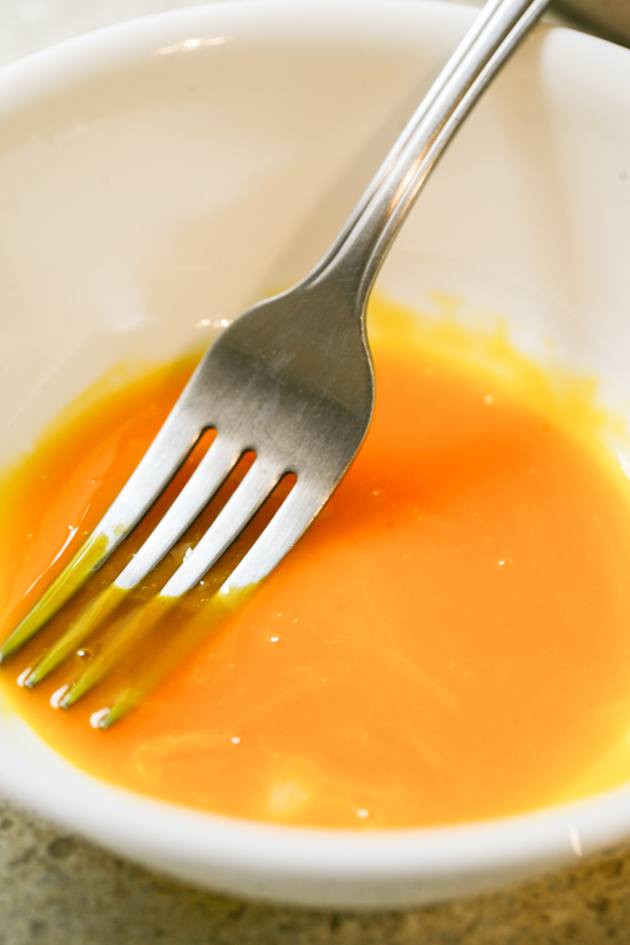 Scramble it…
Unwrap your dough…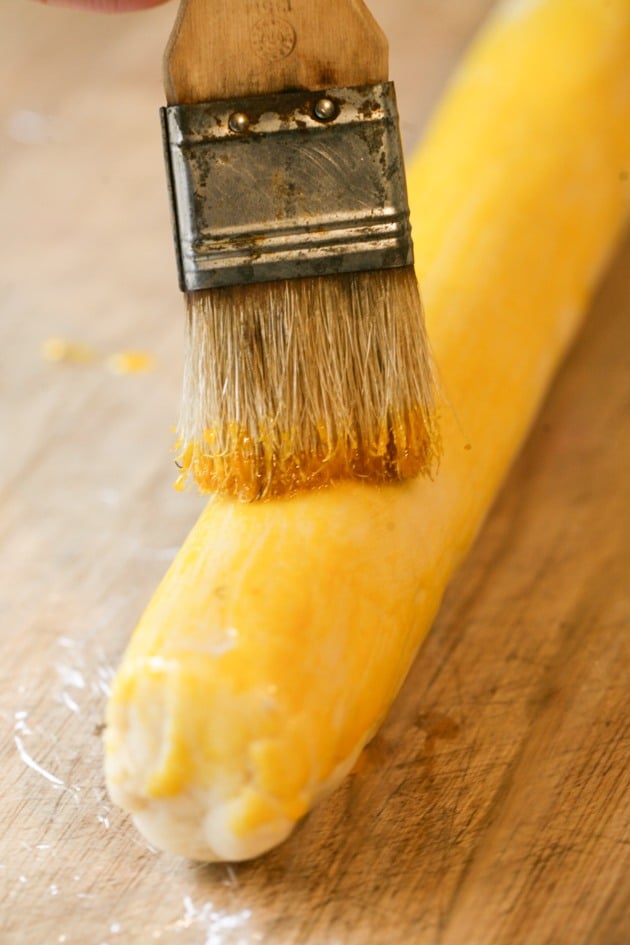 Brush it with the egg yolk…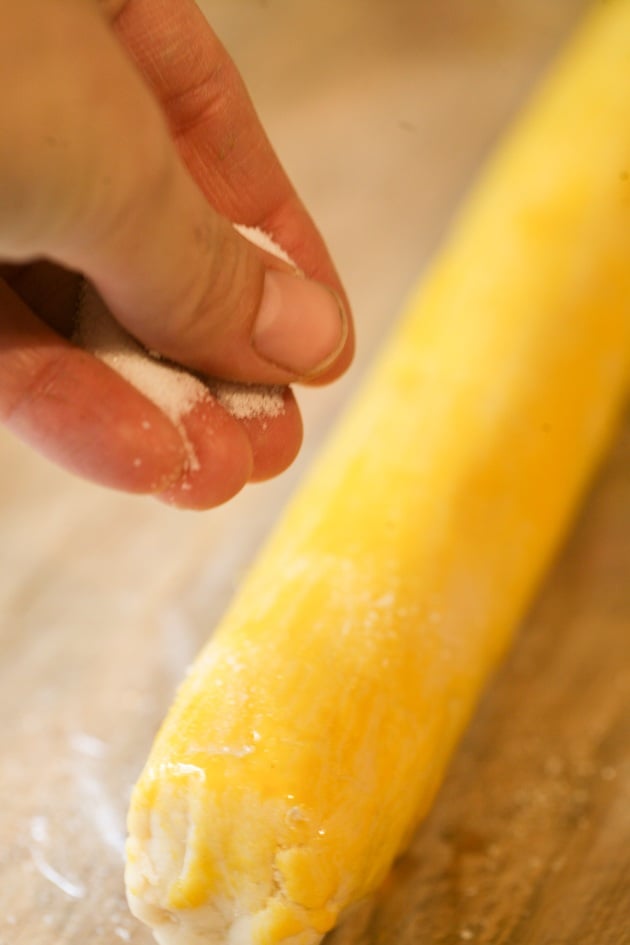 And sprinkle with some sugar.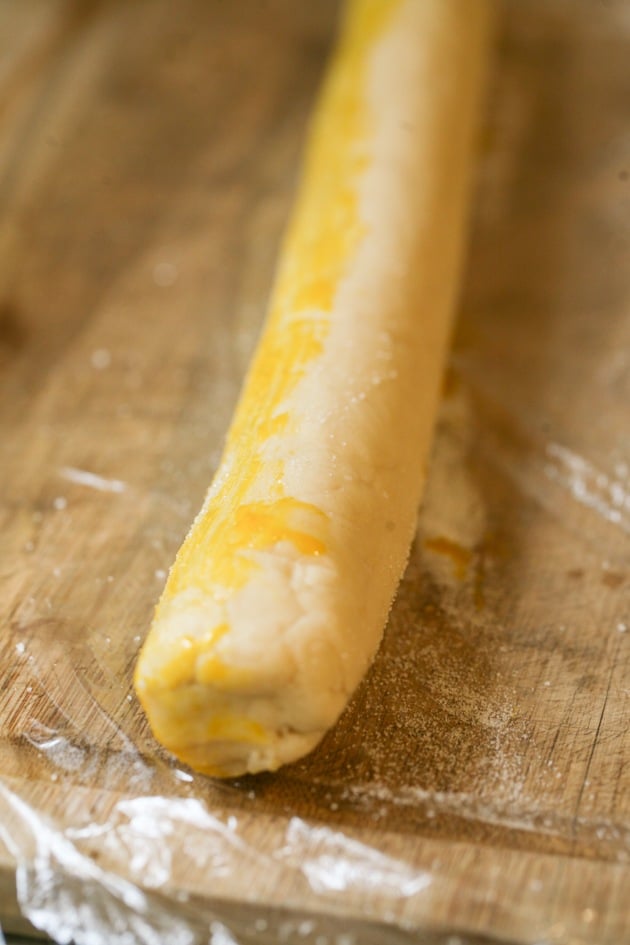 Roll it this way and that…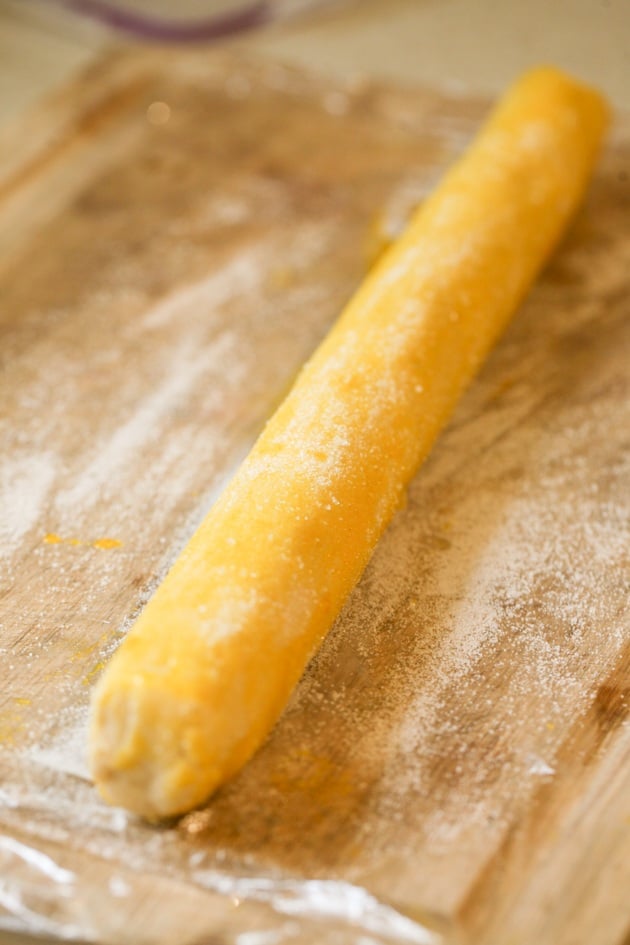 To make sure it's all covered with the egg and sugar…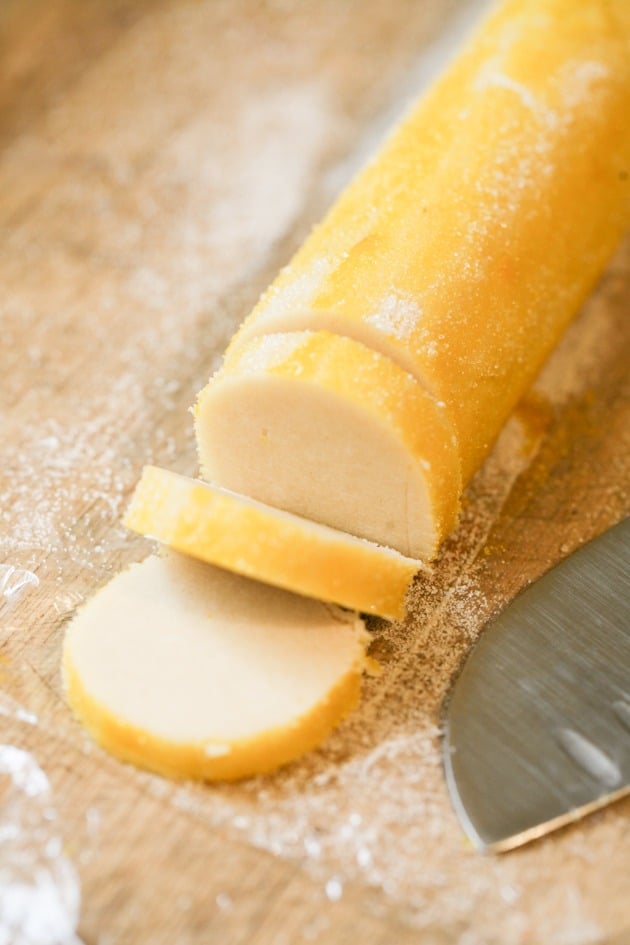 Then cut the dough into thin circles (about three millimeters thick)…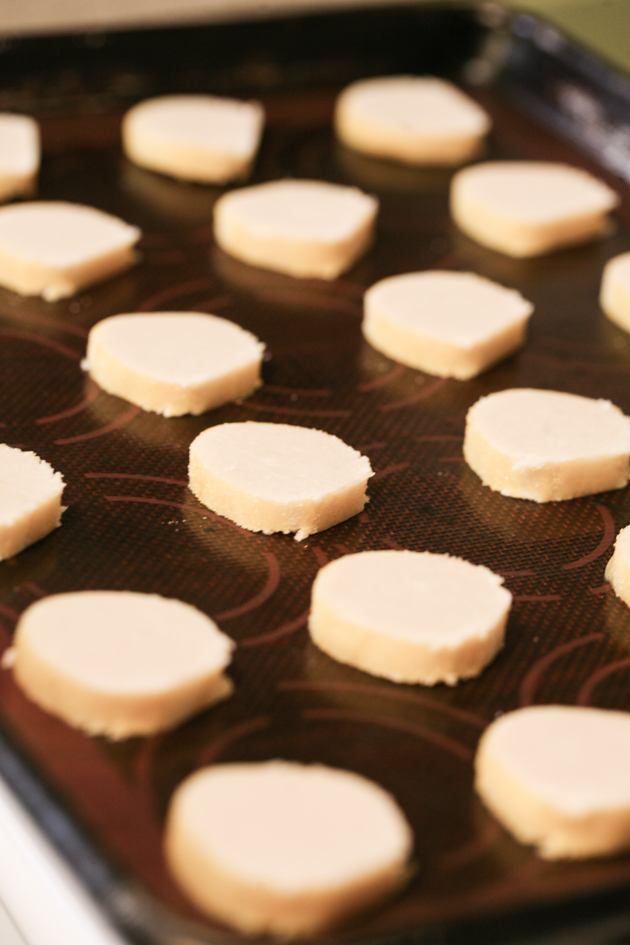 And set them on a baking sheet. They don't spread or change shape much so you can place them fairly close to each other.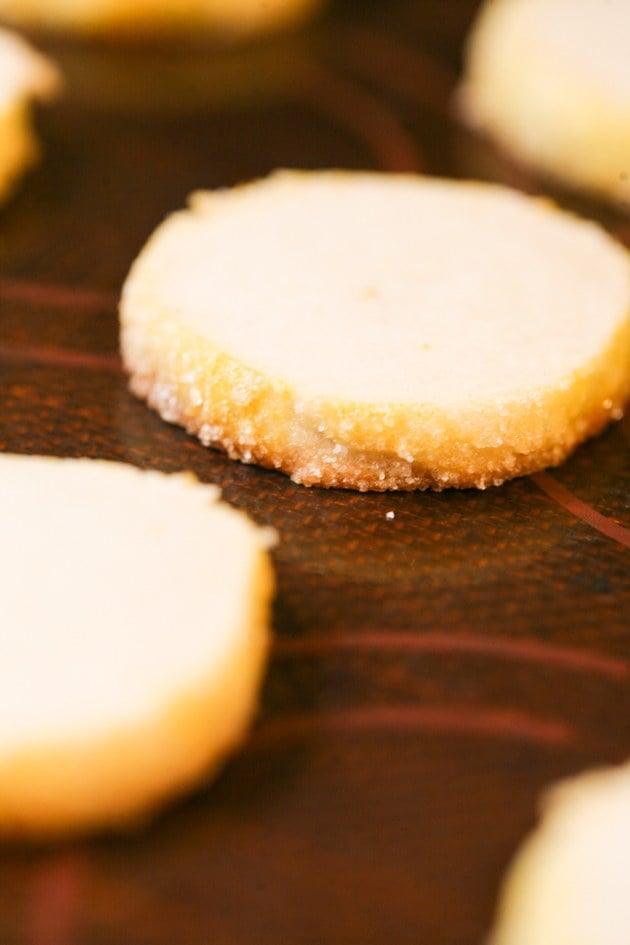 Bake on 350F for about 12 minutes until the bottom of the cookies turns brown.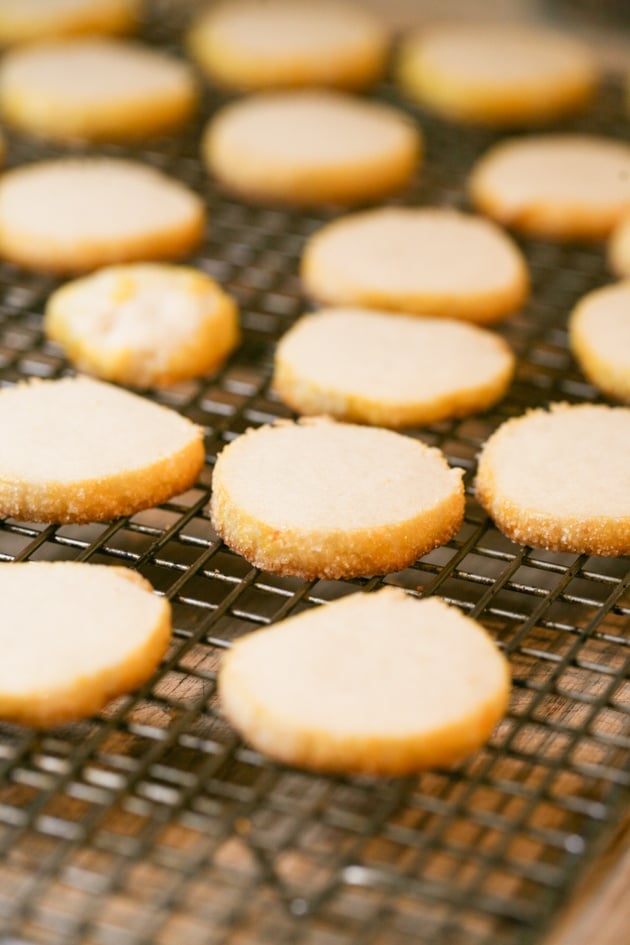 Remove the cookies from the oven, give them a minute on the baking sheet to cool down and transfer them to a cooling rack to finish cooling.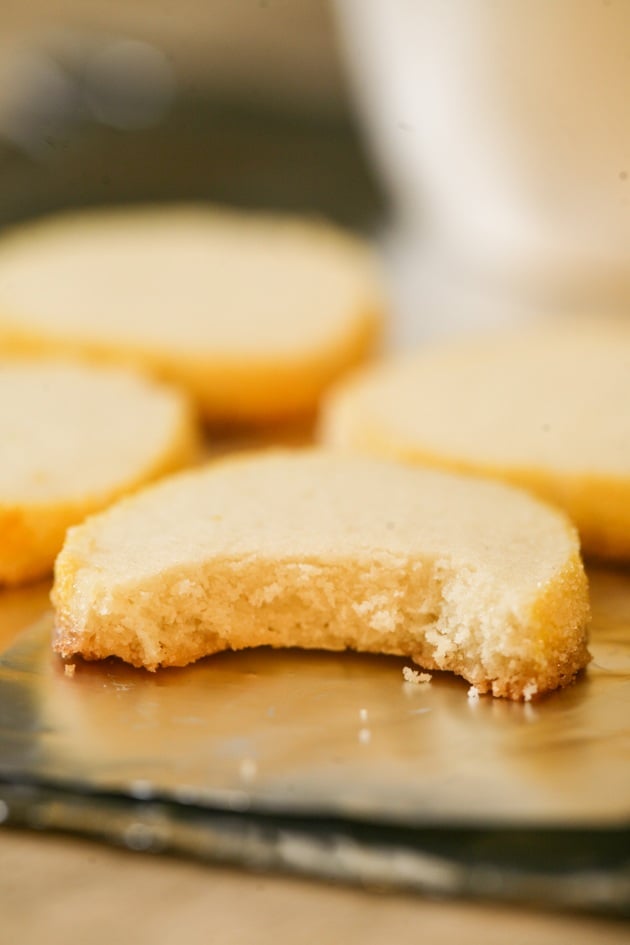 They will harden just a bit.
Then, make yourself coffee or tea and enjoy!!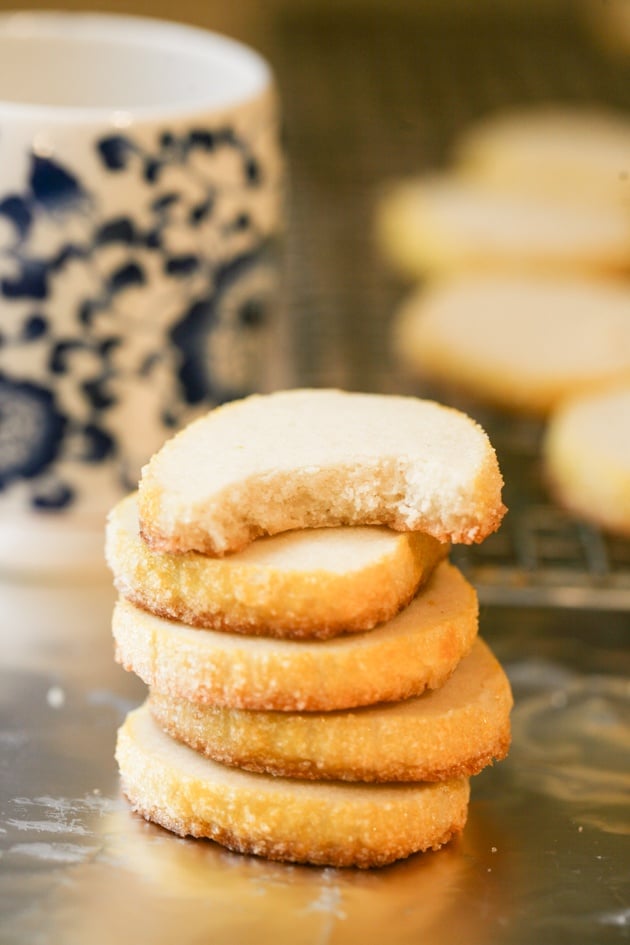 Make sure to keep them in an airtight container.
Here is the handy printable:
Almond Butter Cookies
Ingredients
FOR THE DOUGH:
2 cups all purpose flour
1 cup powdered sugar
1/2 cup almond flour
Zest from half a lemon
14 tablespoons butter
BEFORE BAKING:
1 egg yolk
Some sugar
Instructions
1. Pulse all the ingredients in a food processor.
2. Transfer the dough on food plastic wrap and roll into a cylinder.
3. Refrigerate for at least an hour.
4. When ready to bake, preheat oven to 350F.
5. Unwrap the dough and brush it with egg yolk. Sprinkle some sugar. Make sure to roll it so it is covered with the egg and sugar.
6. Slice the dough to thin cookie portions.
7. Bake for 12 minutes until the bottom of the cookies turn golden.
8. Cool on a cooling rack and store in an air tight container.