In this post, I am going to list 61 plants that attract honeybees and other beneficial pollinators. Some of them you'll want to plant in your garden and some you won't, they'll be better left for the wild. But anyway, it's a good idea to know what's growing around you and how you can plant more to help the bees.
---
Class number six of the beekeeping program that I am taking was all about plants for honeybees. Just a couple of days before the class I planted a whole acre of crimson clover.
I didn't look at the class schedule or I would have waited a couple of days before planting. We had a break in the rain for a couple of days and it was the perfect time to till the field. The ground was just moist enough, not too wet, for the tractor to do a good job and I wanted to get this done so I can concentrate on the planting of the vegetable garden.
61 Plants That Attract Honeybees…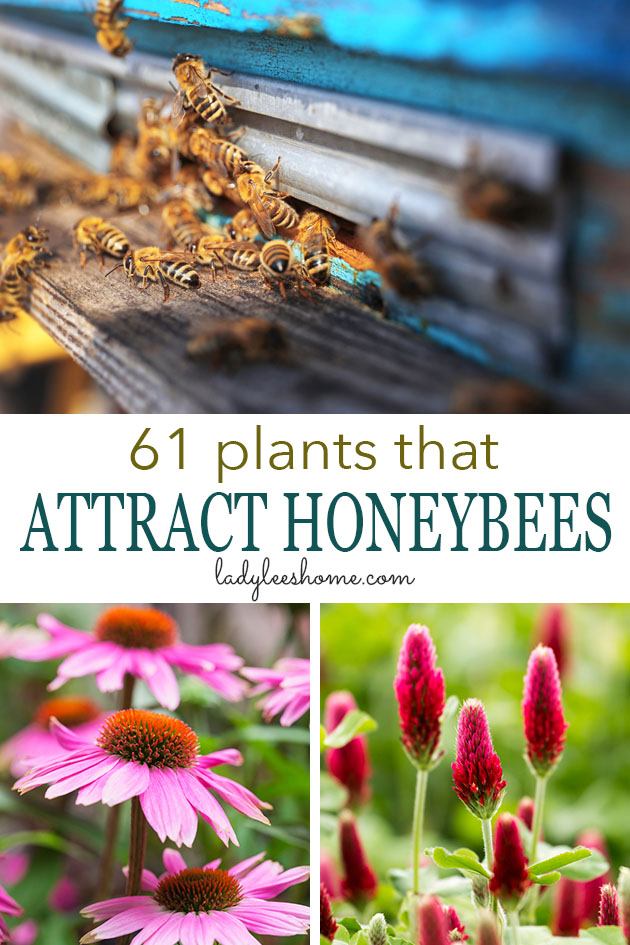 I wanted to plant a cover crop (read: Understanding Cover Crops and Green Manure Crops). Something that will improve the soil but at the same time provide food for the bees and hopefully will attract them to the new hive I built for them.
So I headed to town and went shopping at my favorite place; the local seed, feed, and fertilizer plant. They have a little office in an old building where local farmers can purchase things by the bag even though most of their business is shipping truckloads of stuff across country. We are very lucky to have this option here, their retail prices are on average 25% off of what you'll find at the local farm supply store.
Anyway, they had a few different options for clover seeds and after contemplating it for a few minutes I decided to go with crimson clover. I have so many things going on right now that I didn't have much time to research the best clover to plant for the bees but I know they see ultraviolet light and that the best colors to attract bees are blue, purple, and violet. (Here is a good article about bees eyesight).
Crimson, being a deep deep shade of red that is almost purple, I figured it would work well. I was very pleased to learn a couple of days later in class that I was right!
Before we go on, let me list all the beekeeping posts I have here on the blog. If you are a beginner beekeeper like me, these will help you…
Beekeeping for Beginners: Langstroth vs. Top-Bar Hive
DIY Top Bar Hive From a Barrel.
61 Plants That Attract Honeybees (this post!).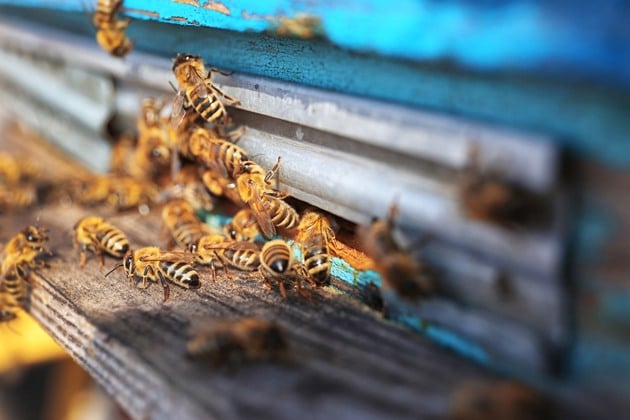 I've learned so much in that class and I wanted to share the information with you. I will list the plants we went over in the class below, but it is important that you take into consideration a few things before we start:
Location – I live in growing zone 7b, in central NC. The plants listed here are local plants that grow well here. Some of the plants below will grow in your location as well but you'll have to do some research to make sure of that before you purchase anything.
Wild plants – talking about purchasing… I am not listing these plants as a shopping list for you. This is more for us to be aware of what bees like. Look around and get familiar with the native plants of your area. It is said that bees will travel two to three miles from the hive to forage, so your bee yard doesn't have to include all of these plants.
You can look down the list and pick the plants you do want to grow, but please take a moment to research them before you do that. DO NOT go planting Kudzu on your property! Or you'll be cursing me till the day you die and we don't want that, right?
Right.
On the other hand, plant some lavender my friend. The bees, the neighbors, your grandma… They're all going to love you!
Noninclusive list – of course, there are many many more plants the bees like. Those below are the main ones in our area and the ones we should really be aware of.
Here are a few good books about plants for bees:
Attracting Native Pollinators – information not only about bees but also butterflies and other pollinators.
Honey Plants of North America – an older book. You won't find breathtaking photos here but a very good book that lists many plants.
American Honey Plants – Another great old book.
If you know of another good book about plants for honey bees and other pollinators please list it in the comments below.
I am going to divide the plants by flowering season. So the plants I list under winter are plants that flower during the winter and provide some nectar for the bees during that season. I think it will also help you choose plants if you wish to have color in your garden year round.
Again, I am not going to list information about each plant so please take a moment to research it if you think that you might want to add it to your garden, this is just a reference list…
Here we go: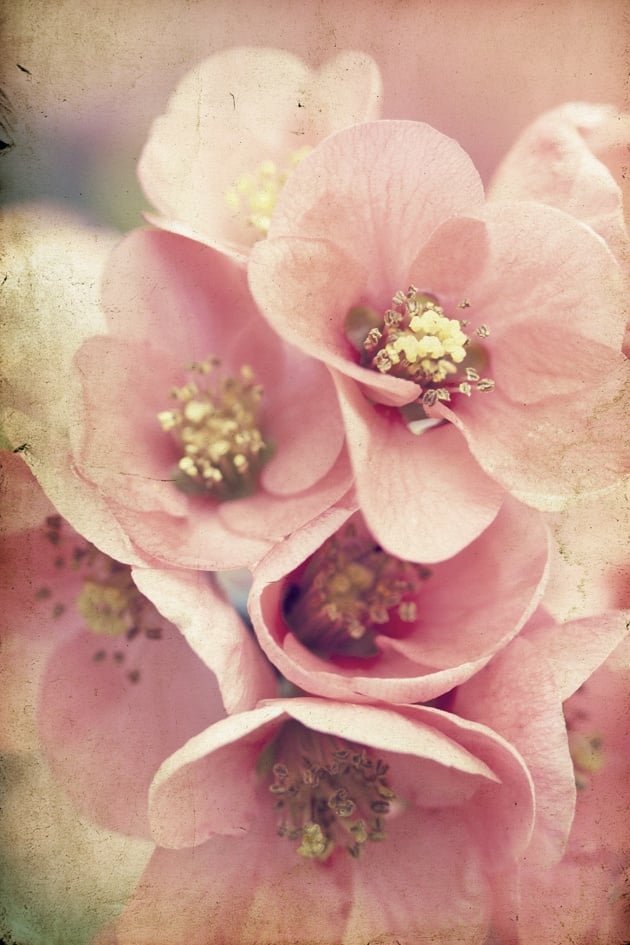 Winter –
Lenten Roses (if you live in the south, I was told that a trip to Pine Knot Farm in Clarksville, VA is worth it.)
Oregon Grape
Honeysuckle (bush)
Wintersweet
Red Maple
flowering Quince
Winter Aconitethe
Elms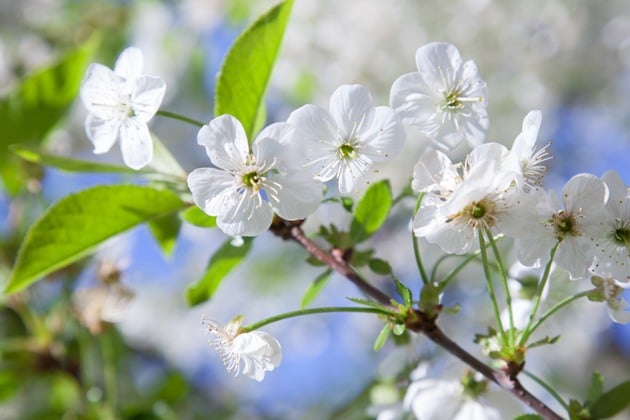 Spring –
Cherry Trees
Lamium (Red Dead Nettle, Henbit…)
Mustards
Plum Trees
Apricot Trees
Almond Trees
Crabapple Trees
Redbud
Clovers
Holly
Blackberries
Raspberries
Persimmon
Spring Honey Flow–
(This is when the bees really start to make honey in quantities. After the flowering of those plants, here in the South, at around June, if your hive is more than a year old you will be able to harvest some honey).
Tulip Poplar (and other trees and plants from the Magnolia family)
Bluberry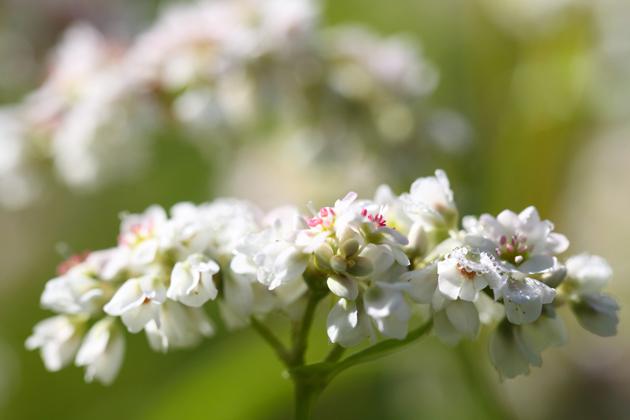 Summer –
Buckwheat (read more about my experience with buckwheat here)
Locust
Sourwood
Crape Myrtle
Chaste Tree
Mimosa (if you plant this, look for a sterile plant otherwise it will take over your yard)
Privet
Abelia
Hydrangea
Elderberry
Kudzu (DO NOT plant!)
Butterfly Bush
Bluebeard
Sumac
Summersweet
Joe-Pye Weed
Verbena
Coneflower
Salvias
Milkweed
Sunflowers (try Mexican Sunflower)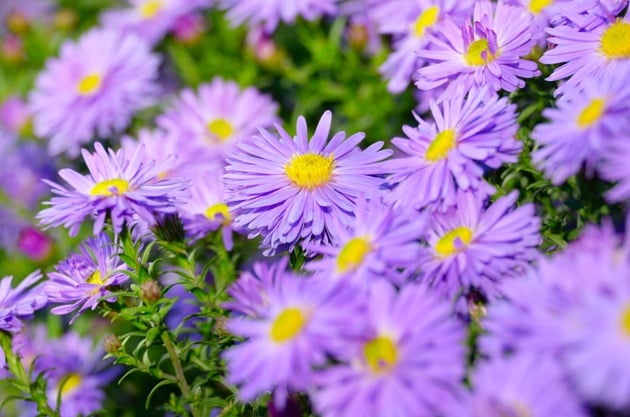 Fall –
Asters
Milkweed
Goldenrod
Biden
Thistle
Chickory
Smartweed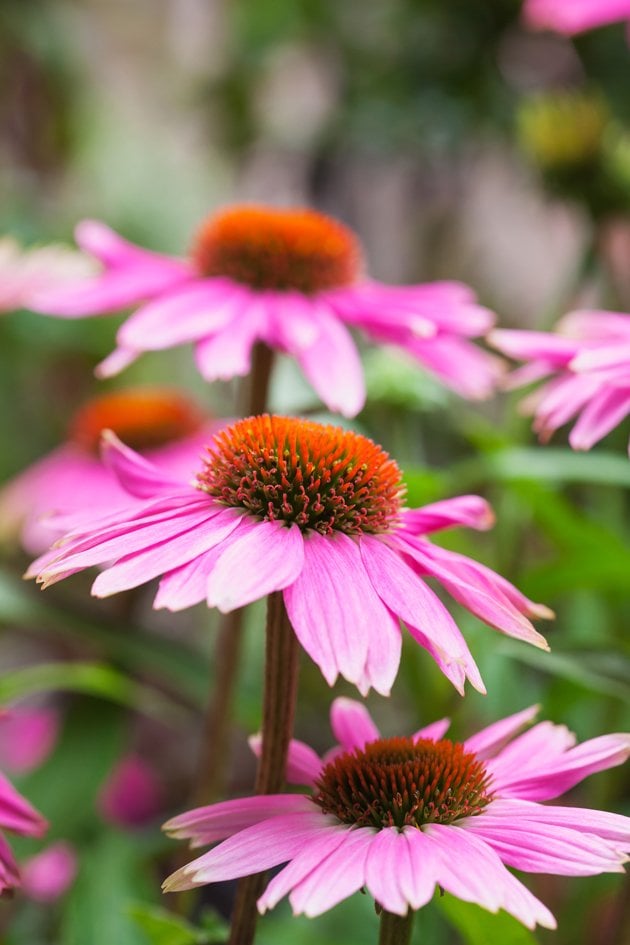 Herbs –
Echinacea
Rosemary
Comfrey
Chives
Anise Hyssop
Mint
Oregano
Heal-All
Lavender (visit Sunshine Mountain Farms in Murphy, NC)
Mountain Mint
Again, there are many many more plants that bees love but I hope this list gives you a good place to start and helps you understand better what to look for when you are driving around.
Remember that you don't have to go plant all those plants, many of them grow wild in nature, but it is important to get to know our surroundings better so we know what's available.
On the other hand, if you are planning to plant a bed of flowers or some bushes around your house, I want to encourage you to choose plants that bees love even if you don't have bees.
First, they are flowering plants, so needless to say, they are beautiful, and second, you'll be helping bees and other pollinators which is very important.
I am planing to throw some flower seeds in the field of clover that I planted. I hope this will work well. I'll post some photos here on the blog and on social media so make sure to follow along.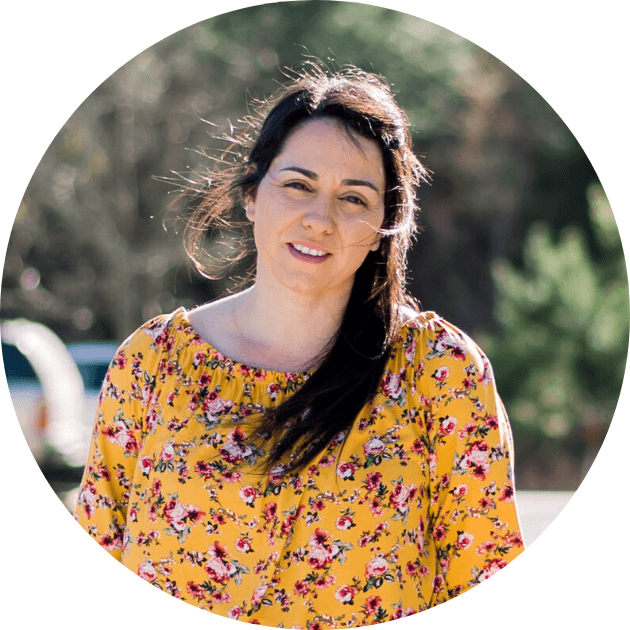 Hi! I'm Lady Lee. I help homesteaders simplify their homesteading journey while still producing a ton of food! I am a single mother of four, I was born in Israel and raised in an agricultural commune called a Kibbutz. Now I homestead in central NC.