I bought a few too many bananas last week. They were starting to get too ripe and I know my kids don't like them like that so I used some for a healthy smoothie and the rest to make a healthy banana bread.
I started with a regular banana bread recipe for the first loaf, but then I decided to change it a bit and make it healthier. No sugar, No chocolate, and I threw some seeds and nuts in the mix. It came out so good that I made two loaves of the healthy banana bread and I thought I will share it with you.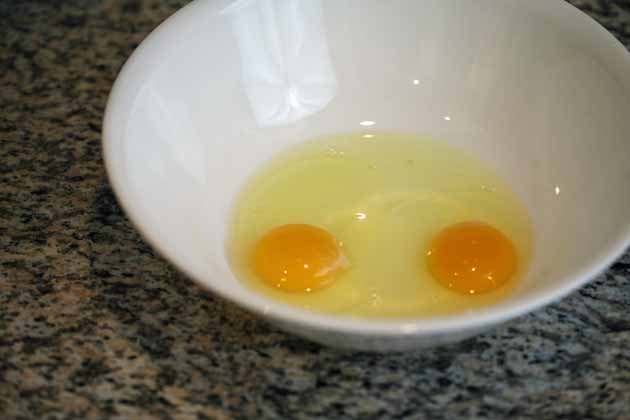 Start with two eggs…
Lightly beaten.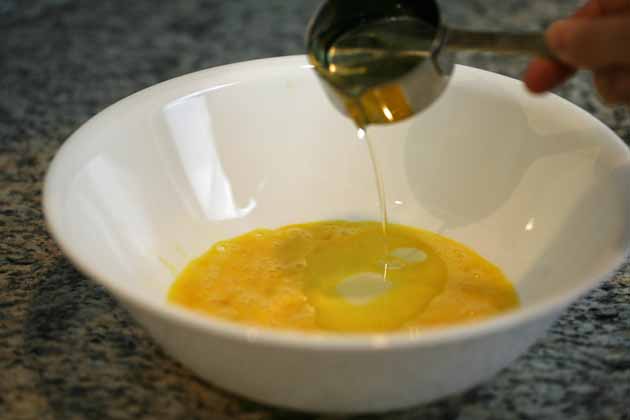 Add 1/4 cup of vegetable oil or coconut oil.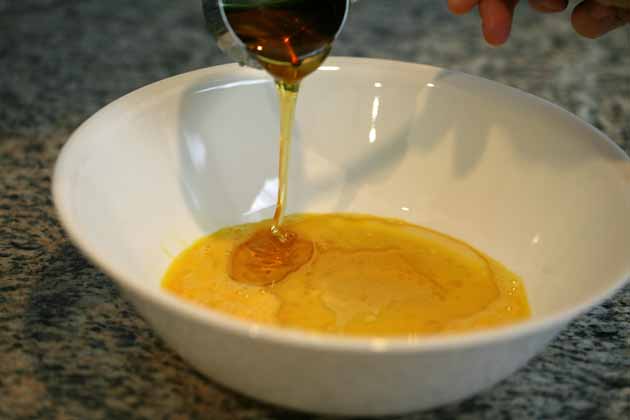 Add 1/4 cup honey.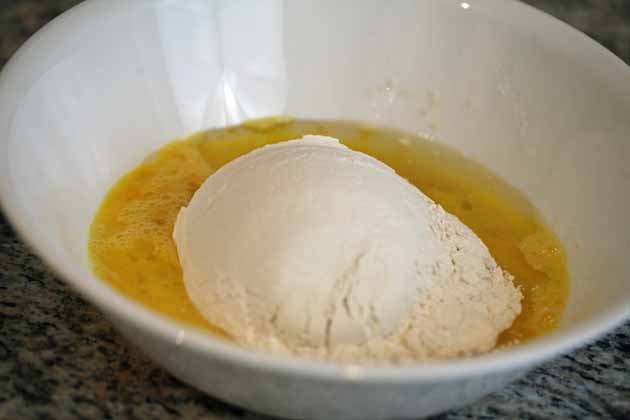 Next add 1 1/2 cups all purpose flour…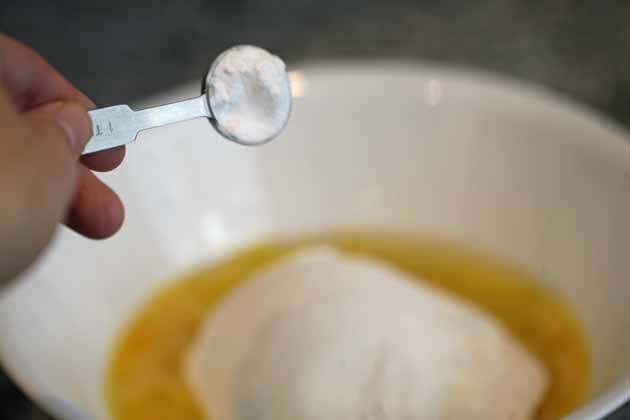 One teaspoon baking soda…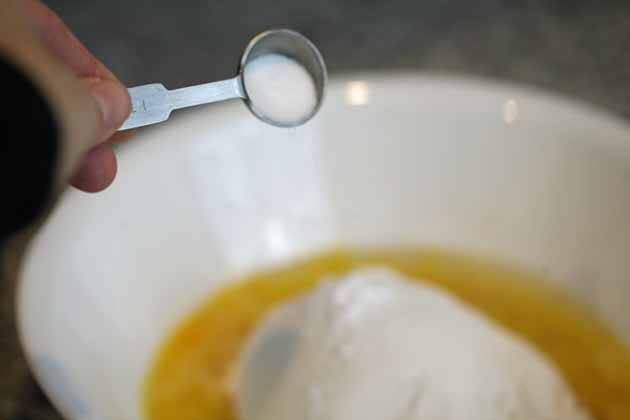 1/2 teaspoon salt…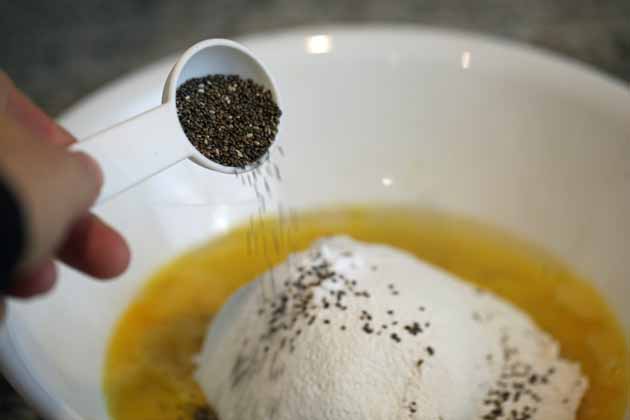 And two tablespoon chia seeds.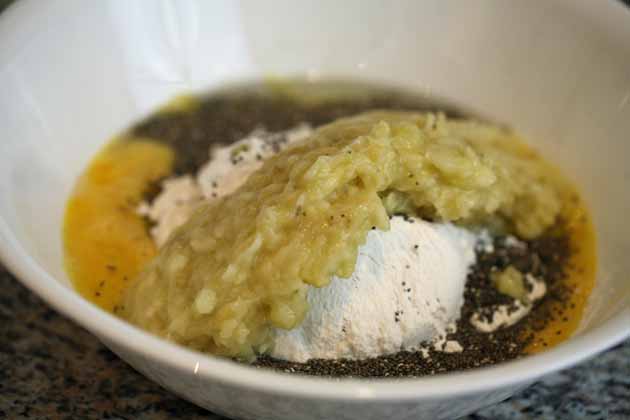 On a separate plate, mash two large bananas, then add them to the bowl.
Add 1/2 cup of chopped walnuts and other add-ins if you like (you can add 1/2 cup chocolate chips, raisins, cranberries or anything else you would like).
Now, mix it all together…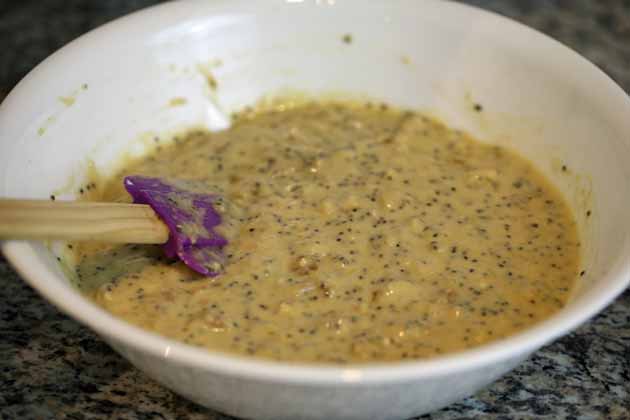 Until it is well combined.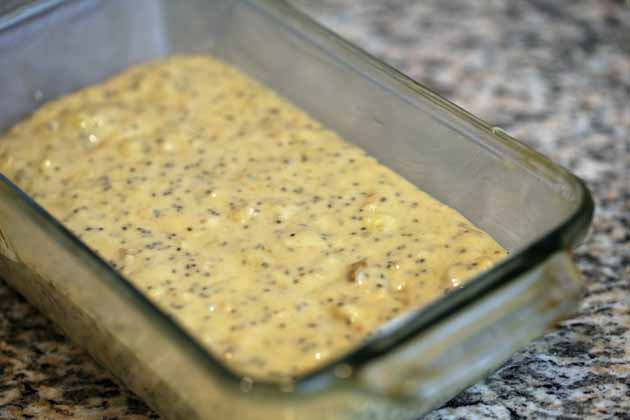 Grease (I use butter) a 9×5 loaf pan and pour the batter into it. Bake for 50 min on 350F.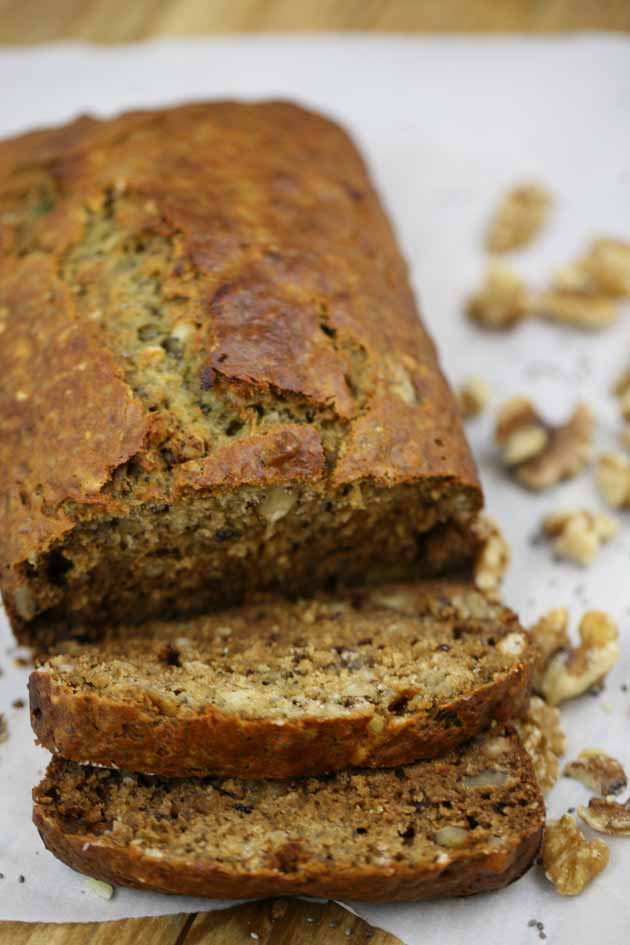 That's it! It was such an easy bread to put together and it came out very good. I was hoping to freeze one of the loaves but that didn't happen. It was inhaled before I had time to open the Ziplock bag.
This is definitely going to be a regular here from now on. It was sweet enough for us so I don't see any reason to go back to making banana bread with sugar.
If you give it a try, let me know what you think.
Yours,
~Lady Lee~
Healthy Banana Bread Recipe
Ingredients
2 eggs lightly beaten
1/4 cup vegetable oil
1/4 cup honey
1 1/2 cups all purpose flour
1 teaspoon baking soda
1/2 teaspoon salt
2 tablespoons chia seeds
2 mashed bananas
1/2 cup chopped walnuts
1/2 cup of chocolate chips or another add-in
Instructions
Preheat oven to 350F
Add all ingredients to a mixing bowl.
Mix well.
Grease a 9x5 loaf pan and transfer the batter into the pan.
Bake for about 50 min.
https://ladyleeshome.com/healthy-banana-bread-recipe/
This recipe was taken from LadyLeesHome.com