I don't know about you, but fruit cakes are my favorite dessert. More than even cheesecakes and chocolate cakes.
I am not a huge fan of pies, but cobblers or a sweet, moist fruit cake with my morning coffee or with a scoop of ice cream after dinner is definitely a good way to start or finish (or both) the day.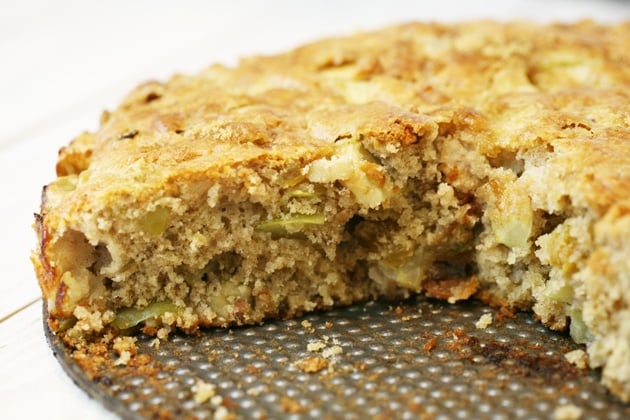 This apple cake is super easy to make. In the past, I also made it with peaches, nectarines, plums, and pears. You throw all the ingredients in a big bowl, mix it up by hand and send it to the oven.
Simple… And I am all about simple.
Apple Cake Recipe: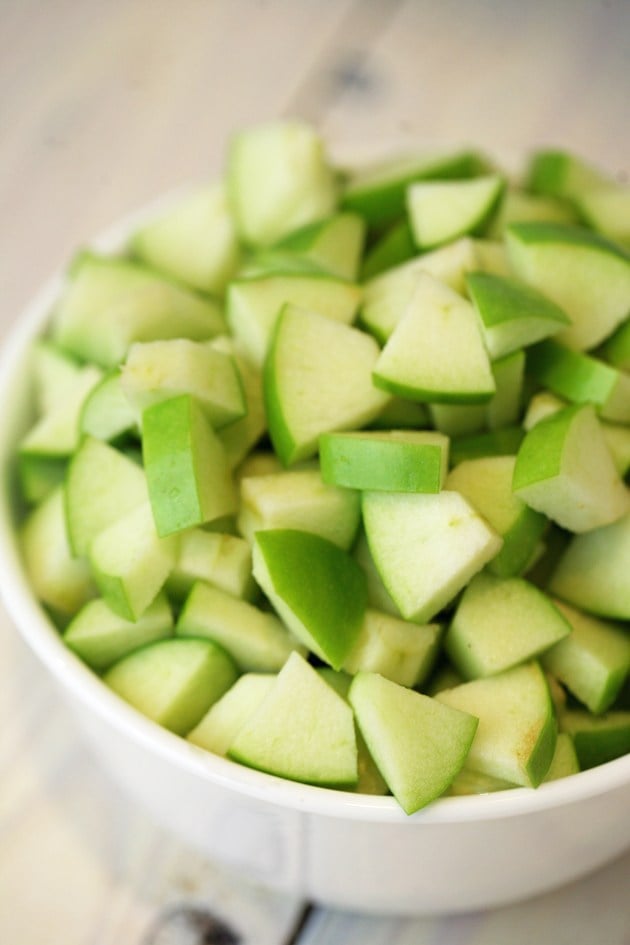 Start by cutting up 5 apples. I sometimes peel them before, but I don't mind if they are not peeled so this time, I decided not to peel them.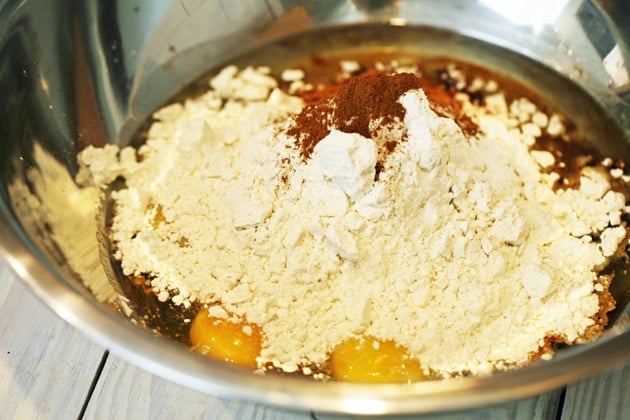 Then, to a big mixing bowl, add sugar, canola oil, vanilla extract, eggs, all-purpose flour, baking powder, and cinnamon.
If you like, you can also add brandy. I didn't have any on hand and I don't like to cook or bake with alcohol so I left it out.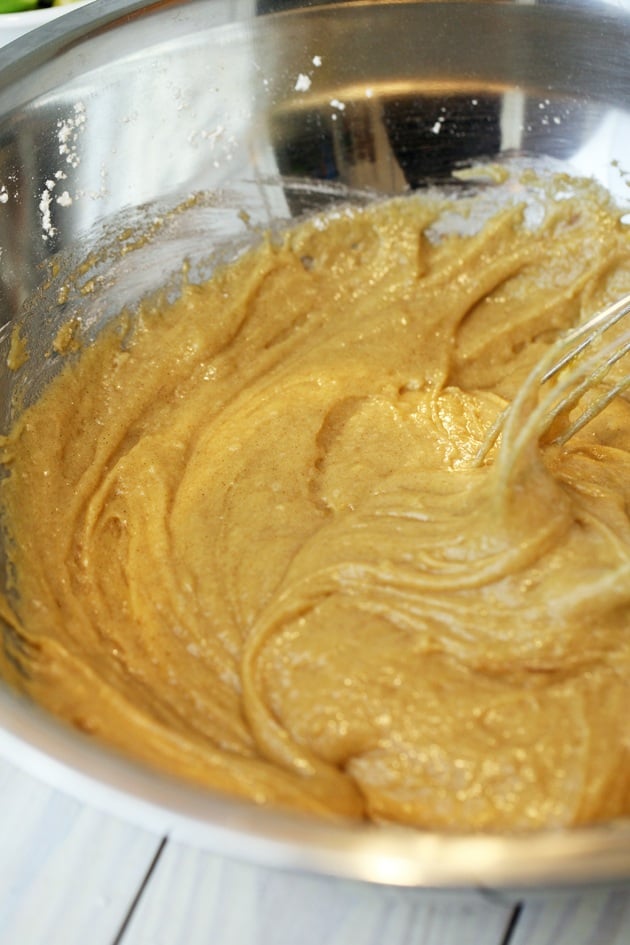 With an egg beater or a wooden spoon, mix it all together well…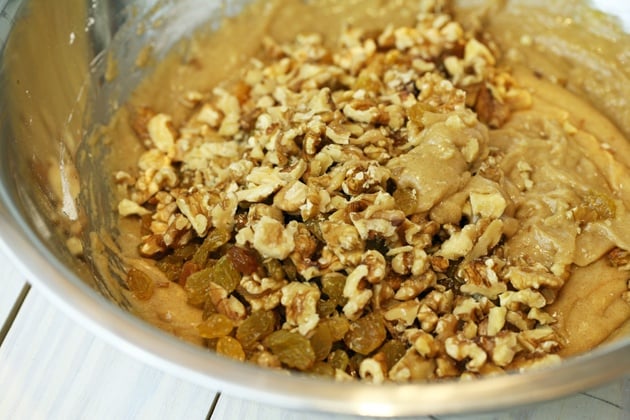 Then add chopped walnuts and raisins…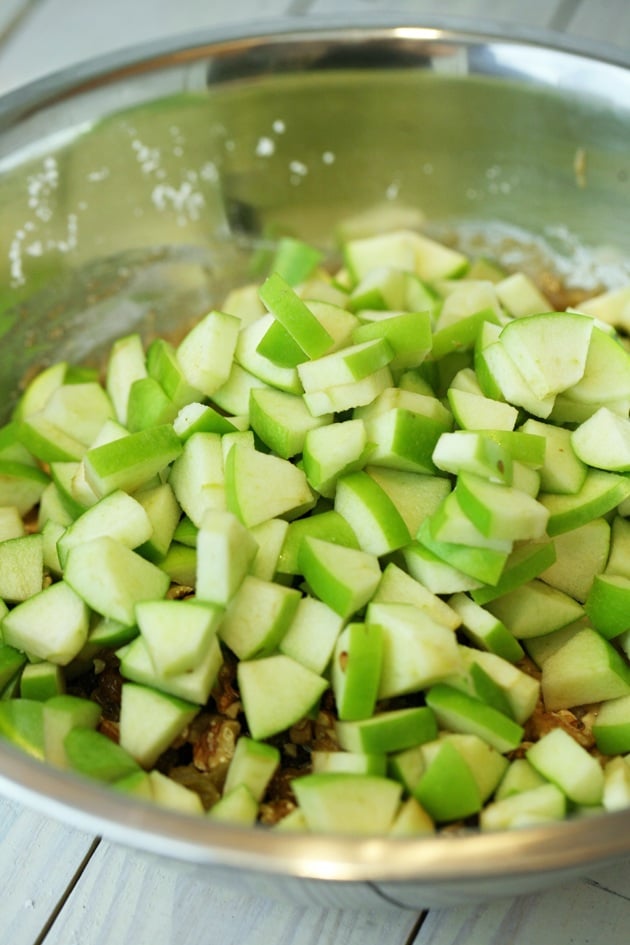 And apples.
Use a spatula or a wooden spoon to mix the nuts, raisins, and apples in with the batter.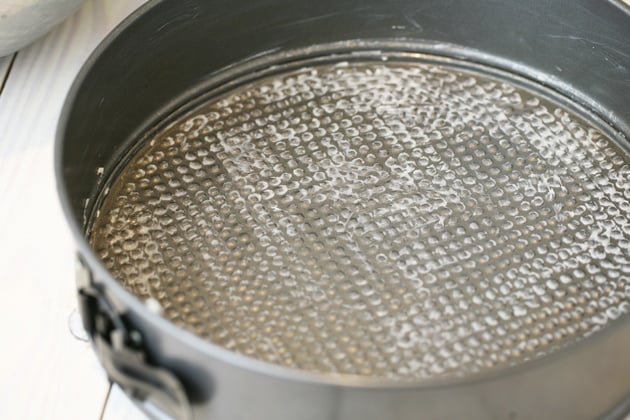 Next, butter a 10" springform pan like this one…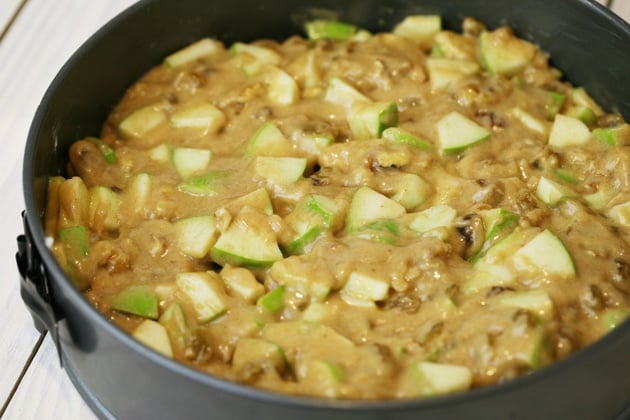 And transfer the cake batter into the pan.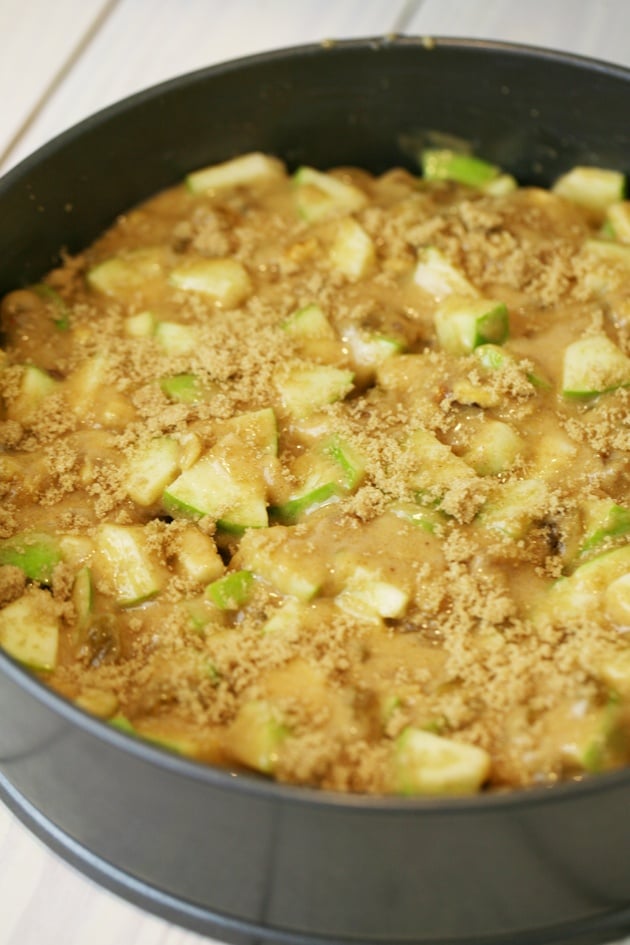 Lastly, sprinkle with brown sugar and bake in a preheated oven for 50 minutes.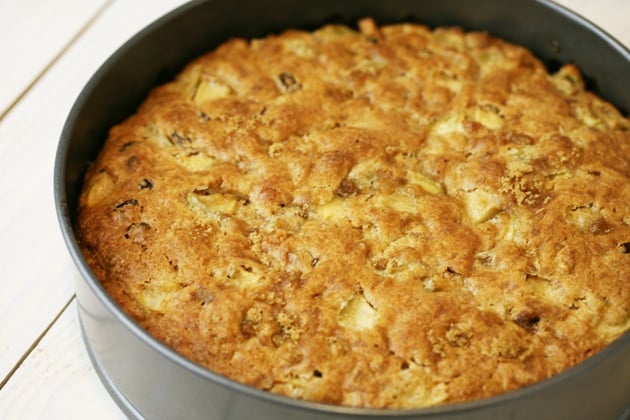 Here it is fresh out of the oven…
To check if it's ready, you can try to stick a toothpick in the center and see if it comes out dry, but it's hard because the cake is so full of apples.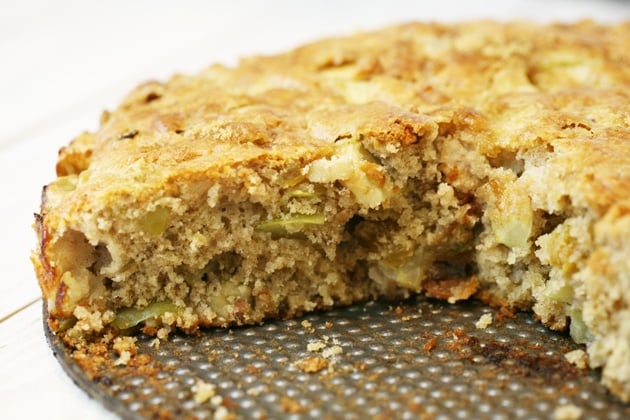 Like almost all apple cakes and pies, this one is great warm out of the oven with a scoop of vanilla ice cream beside it…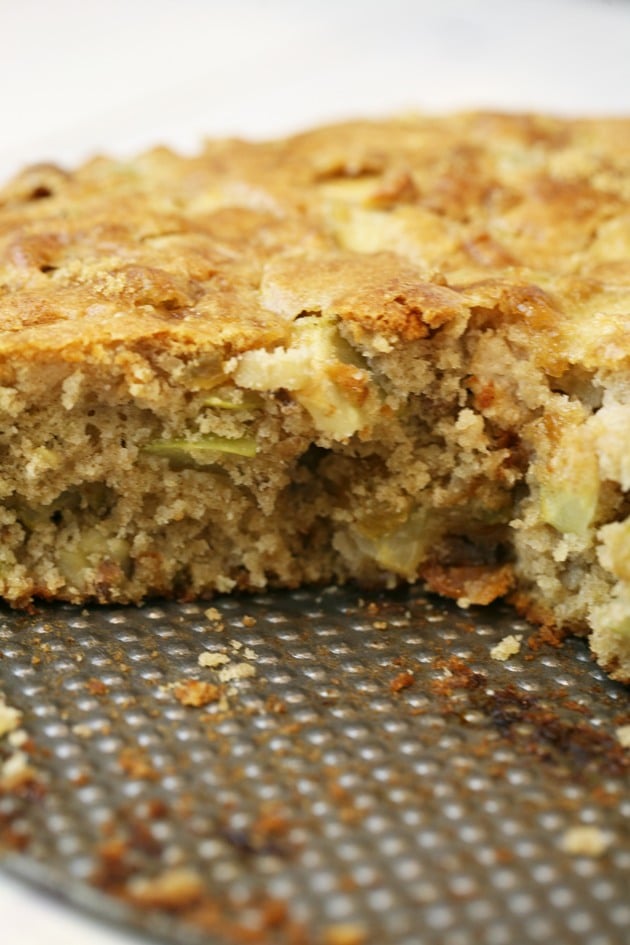 But you can be sure I'll take if without ice-cream first thing in the morning as well!
One more thing… Make sure to check out 34 Science-Backed Health Benefits of Apples. Helen from Well-Being Secrets wrote an amazing, thorough post about the health benefits of apples. Lots of great facts about this amazing fruit!
Ingredients
5 Apples peeled (optional) and sliced to small pieces
1 cup sugar
1/3 cup brandy (optional)
3/4 cup canola oil
2 teaspoons vanilla extract
3 eggs
2 cups all purpose flour
1 tablespoon baking powder
1 1/2 teaspoons cinnamon
1 cup chopped walnuts
1 cup raisins
1/4 cup brown sugar
Instructions
Heat oven to 350F
To a large mixing bowl, add sugar, brandy, canola oil, vanilla extract, eggs, flour, baking powder, and cinnamon.
With an egg beater, mix the ingredients well.
To the batter, add chopped walnuts, raisins, and apples, and mix them in.
Butter a 10'' springform pan and transfer the batter to the pan.
Sprinkle with brown sugar.
Bake for 50 minutes.
https://ladyleeshome.com/apple-cake-recipe/
This recipe was taken from LadyLeesHome.com