Lots of nuts and lots of chocolate… What can be better, really? This is a moist and delicious gluten-free chocolate cake that is loved by both adults and kids. It's very easy to put together and uses simple ingredients. Usually, it doesn't last very long in my house and I am sure it won't last long in yours as well!
---
This is my favorite gluten free chocolate cake because it has so many nuts in it. Nuts and chocolate is a winning combination if you ask me!
It's also fairly simple to make and you can make it with or without flour. I don't have a problem with flour, but for the purpose of showing how to make it gluten-free, I used almond flour here (only two tablespoons).
Simple, Gluten-Free Chocolate Cake…
This cake is super moist and will go together very well with some berries and whipped cream if you'd like to get fancy.
I keep it on the kitchen counter and it doesn't last very long here. I seem to drink more coffee when this cake it around ;-).
Ok, let's do this…
Start by setting up a double boiler on your stove top (a bowl over a pot filled with an inch or so of water)…
In the bowl, place 1 1/4 cups of semi-sweet chocolate chips (or other baking chocolate broken into small pieces), 2 sticks of butter minus one tablespoon ( or in other words, 14 tablespoons butter, keep the last tablespoon for buttering your baking pan), and 2 teaspoons of instant coffee.
Turn the heat on high and use a spatula to stir the mixture frequently…
Until the chocolate and butter are completely melted and combined. Turn the heat off, take the bowl off the pot, and set aside to cool a bit.
To the food processor, add 2.5 cups of nuts. I used raw peanuts because I have a huge bag of them in my freezer, but you can use any kind of nut. I love making this cake with walnuts (that's my favorite). You can use roasted nuts or raw nuts.
Pulse the nuts until they are as fine as they can be.
To a large mixing bowl (or the bowl of a stand mixer), add five eggs and 1/2 cup sugar…
Blend the eggs and the sugar together (I use a hand mixer but you can do this in a stand mixer)…
Then, slowly mix in the chocolate mixture…
Until it is well combined.
Add the 2.5 cups of ground nuts and 2 tablespoons of flour. You can use regular flour, almond flour, coconut flour… I used almond flour here.
Mix the nuts and flour in.
Butter a 9" springform pan…
And add the cake batter. Bake in a 350F, preheated oven for about 40 minutes.
To check if the cake is ready, stick a toothpick in its center, it should come up with a few moist crumbs. If it comes out wet, bake a few more minutes.
Let the cake cool on a wire rack for 10-20 minutes.
You can serve it warm if you find that you can't wait to dig in.
To release it from the pan, insert a butter knife between the cake and the pan and slide it around…
Then release the spring and remove the ring of the pan.
It's moist and delicious. Goes very well with berries, or vanilla ice cream, or whipped cream…
Or all of the above! Life is short, baby.
I leave it on the counter, at room temperature (in an airtight container or covered by aluminum foil) and it doesn't take long for it to disappear.
You can also store it in the fridge if you like.
Enjoy!
Simple, Gluten Free Chocolate Cake
Gluten free chocolate cake with lots of nuts and chocolate. Moist, sweet and simple. Loved by both adults and kids.
Ingredients
1 1/4 cups semi-sweet chocolate chips
14 tablespoons of butter (2 sticks minus one tablespoon)
2 teaspoons instant coffee
2 1/2 cups nuts of your choice
5 eggs
1/2 cup sugar
2 tablespoons almond flour (you can substitute with all-purpose flour if you don't mind gluten or coconut flour...)
Instructions
Heat your oven to 350 F.
In a double boiler, melt the chocolate, butter, and instant coffee. Set aside to cool.
Pulse the nuts in a food processor until fine.
In a large mixing bowl (if you are using a hand mixer) or in the bowl of the mixer, combine the eggs and sugar.
Add the chocolate while the mixer is on low until combined.
Add the nuts and the flour, mix to combine.
Butter a 9'' springform pan and add the batter to it.
Bake for approximately 40 minutes.
Serve warm with ice cream or cold.
Nutrition Information:
Yield:

12
Serving Size:

1
Amount Per Serving:
Calories:

485
Total Fat:

37g
Saturated Fat:

15g
Trans Fat:

1g
Unsaturated Fat:

20g
Cholesterol:

113mg
Sodium:

215mg
Carbohydrates:

34g
Fiber:

4g
Sugar:

20g
Protein:

10g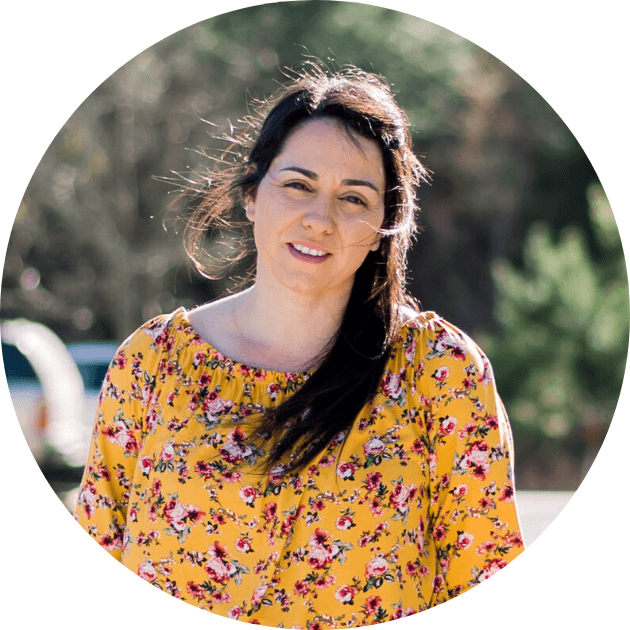 Hi! I'm Lady Lee. I help homesteaders simplify their homesteading journey while still producing a ton of food! I am a single mother of four, I was born in Israel and raised in an agricultural commune called a Kibbutz. Now I homestead in central NC.