In Israel, we use bulgur a lot. It's used as a side dish and also as an addition to salads. If you are tired of rice or quinoa, try bulgur. It's made exactly as white rice is made. In 10 minutes or so, you'll have a fabulous side dish ready to go.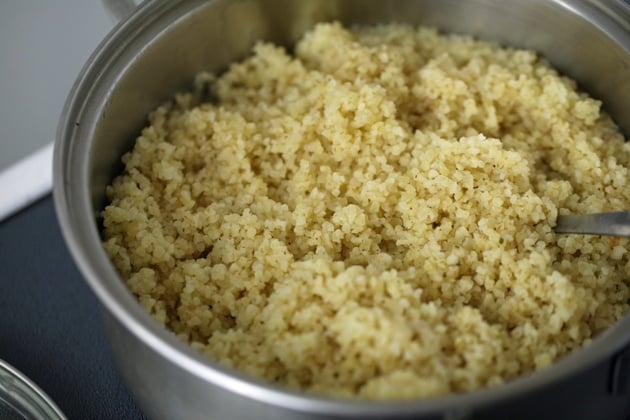 What the heck is bulgur, you are asking?
Bulgur is simply dried, cracked wheat. 
It can be made of few different kinds of wheat, but most commonly it's made of the groats of durum wheat.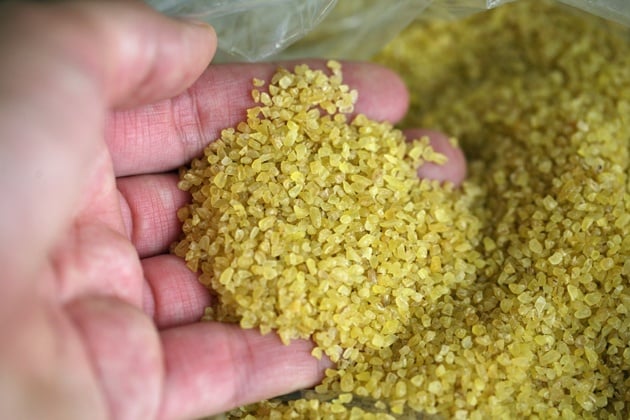 Bulgur is sold dry and considered whole grain wheat. I brought my bulgur all the way from the holy land (there was a huge barrel of it in a market I visited and I just couldn't stop myself from scooping some up…), you can find it in health food stores or in the health food section of most supermarkets.
You can also get it online here. Or if you are interested in trying bulgur from red wheat berries, try this one.
To make bulgur, use two cups or chicken broth for every cup of bulgur (you can also make it with just water but it tastes better with broth, in my opinion).
I usually don't add additional salt because the broth is salty enough but I do add some pepper. Give it a quick stir, cover the pot and bring to a boil.
Once it is boiling, lower the heat to low and let it cook until it absorbs all the water (about 10 minutes or so).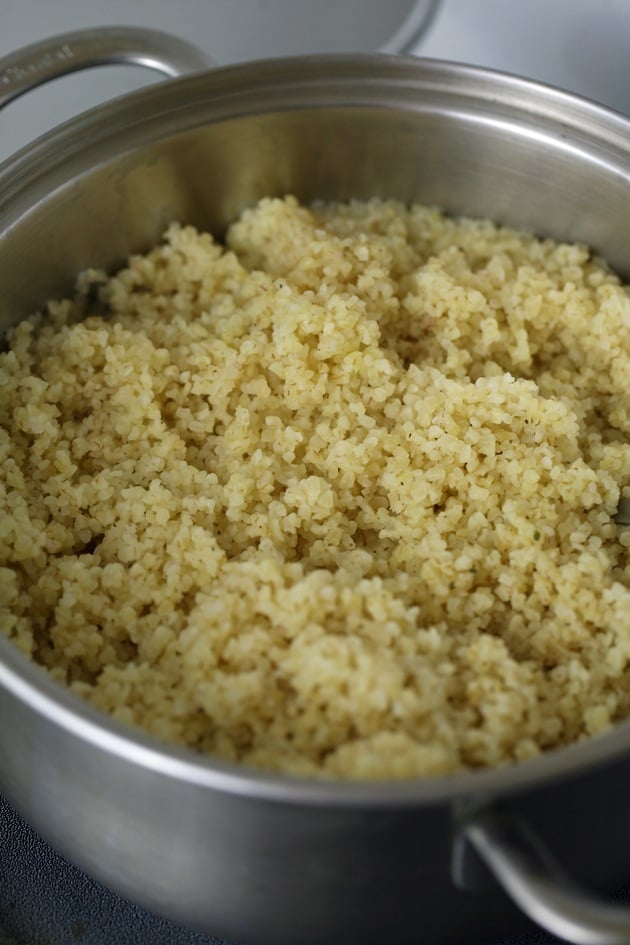 That's it. You have a great side dish for meatballs, stew, a chicken dish… Realy anything.
You can also add it to salads. They become a whole, filling, vegetarian meal with bulgur in them.
Let's recap: 2 cups of chicken broth for every one cup of bulgur, add a bit of pepper, bring to a boil, lower the heat to low and cook until water is absorbed completely, about 10 minutes or so.
Enjoy!