Making bone broth at home is simple. Below you will find an easy bone broth recipe that you can use with any kind of bones; chicken, fish, beef, pork, or any wild game like deer or elk for example. Bone broth is different than a stock in the way that it is cooked and it's packed with proteins, minerals, vitamins, and other nutrients to help support a healthy body naturally.
---
Sometimes, it's so funny to me how easy it is to make something that is so healthy for us. It seems like society today is constantly teaching us that if something is not hard to get, or if you don't have to put forth much effort then it must not be good.
The fact is that many things that are so healthy and good for us are right there like soil and sunshine, for example.
When it comes to keeping our body healthy and strong, bone broth is one of those things that are just stupid simple, everyone can do, and is so so healthy.
Grandma knew what she was talking about when she told us to drink that chicken soup. Grandmas always know what they are talking about, by the way, but she didn't mean that soup concentrate you get in a can from the store and she didn't even mean chicken soup you make at home that is ready in less than an hour.
She meant bone broth… That's what she meant. She meant that soup that has bones in it and that was simmering on the stove top for a day. Because grandmas are never in a hurry, another thing we should learn from them.
Making Bone Broth to Support Our Health Naturally…
We will go over the health benefits of bone broth, how to make bone broth, and how to use bone broth in a minute, but first, you might be wondering what the difference is between bone broth and stock…
What is Bone Broth?
It's simple… In a stock (chicken stock, beef stock or whatever) we use the animal parts for flavoring the water which we can then use to cook with to flavor dishes. The cooking time is relatively short.
Bone broth most likely contains the same exact ingredients as you'll find in a stock but the whole thing is simmered for long hours. Chicken broth can be simmered for up to 24 hours and beef broth (or deer, or elk, or caribou and so on…) can be simmered for up to 48 hours.
The long cooking time allows the bone to release a whole lot of stuff that is super healthy for our body.
So… Stock; short cooking time, broth; long cooking time. That is the only difference between the two.
Why Make Bone Broth?
Here we have a short answer and a long one.
The short answer is: because grandma said so! You should always do what your grandma says, everybody knows that, right?
Right.
I am sure that back in the day she couldn't explain to you scientifically what was in the bone broth that made you so strong. She just knew it was good for you and that was that. Nobody had to spend thousands of dollars on research and days of their lives to tell her it was good. She just knew.
I really like how they did things back in the day, but since most people are not farmers anymore they had to find something else to do so research it is.
Since we have all this wonderful information now let's go over it. This is going to be the long answer but since I'm with grandma on pretty much everything I'll make it short and refer you to somewhere else for the really long answer.
Ok, so like I said before, the long cooking process allows the bones to release many vitamins, nutrients, minerals and the really good stuff – collagen and gelatin.
Bone broth for supporting your immune system – let me quote…
"Chicken soup has long been regarded as a remedy for symptomatic upper respiratory tract infections. As it is likely that the clinical similarity of the diverse infectious processes that can result in "colds" is due to a shared inflammatory response, an effect of chicken soup in mitigating inflammation could account for its attested benefits. To evaluate this, a traditional chicken soup was tested for its ability to inhibit neutrophil migration using the standard Boyden blindwell chemotaxis chamber assay with zymosan-activated serum and fMet-Leu-Phe as chemoattractants. Chicken soup significantly inhibited neutrophil migration and did so in a concentration-dependent manner." (here is a link to this research).
Mmmm… Ya think your grandma could have said all that?
Anyhow, the scoop is that the amino acids that are present in bone broth (mainly chicken for that matter) has the ability to reduce inflammation in the respiratory system and therefore help in a case of a cold or the flu.
But there are a lot of other healing minerals, proteins, vitamins, and amino acids in bone broth like magnesium, phosphorus, calcium, silicon, sulphur, and many others that strengthen our immune system.
Bone broth for supporting your digestive system – this is important because we all know that a healthy digestive system is very important to our overall health and that what we eat has a direct effect on our health.
Now, I am not a health food fanatic at all, my philosophy is that there is food that is good for our body and food that is good for our soul and that we have to happily and joyfully mix them all together.
But I do believe that taking the time to make sure our digestive system is healthy is very important because then it can handle that good-for-the-soul food.
Bone broth is rich in gelatin. Gelatin helps protect, restore, and strengthen the lining of our gut. It also helps support the growth of good bacteria in our stomach (known as probiotics), it helps reduce inflammation in the digestive tract and it's said that it even helps with food allergies.
Bone broth for supporting your skeletal system – this picture will be helpful here…
See where it says articular cartilage? Cartilage is a flexible connective tissue that allows our bones to glide on top of one another easily and helps us move and stay flexible.
As we grow, our joints and bones experience some wear and tear and that cartilage is thinned. In other words, this is known as osteoporosis.
All of us vertebra animals have this between our bones and when we simmer animal bones for a long time collagen is released. Collagen is the protein that can help restore the cartilage. Of course, don't wait until you have osteoporosis to make bone broth, yes? This collagen can help even the youngest of us.
We also can't forget that as we grow older our bones themselves weaken. Bone broth contains a whole lot of gelatin in it which helps when it comes to bone health.
Ok, this is enough science for me, my friends. Now let's make the thing, shall we?
How to Make Bone Broth…
I peel and cut one large onion, five carrots, and a few cloves of garlic. If you have some parsley or cilantro it's also great to add them in.
Some people use their scraps like carrot peels, onion peel and so on and that's fine but I like drinking some of the broth as a soup when it's ready and I like vegetables in it so I go for actual vegetables instead of scraps.
If you use scraps, you'll just have to strain the broth at the end and remove the scraps, I don't think anyone wants onion peel in their broth when they drink it.
Anyway, add your vegetables to a large pot and, of course, don't forget the bones. It can be beef bones (make sure to get bones from grass-fed cattle), chicken bones (you can use the carcass of a roasted chicken (here is a wonderful Super Easy Roasted Chicken in Salt, my favorite recipe!), fish bones, bear bones, elk bones, caribou bones, duck bones… You get it.
There are no real rules here, add as many bones as you like and as many vegetables as you like.
It's hunting season here in the South right now, and I just finished taking most of the meat off of this deer bone (I canned that meat, you can see how that's done in How to Can Meat) and went ahead and used the bone to make broth.
When you hunt for meat or when you raise animals for meat you value the animal a lot more than when you get it already dead and clean in styrofoam at the store.
Many of us who live this way consider using all the parts of the animal as a show of respect to the animal. So all those parts that you often don't have much to do with like chicken feet, the neck, the lower part of the leg on some animals, or the bones after you take the meat off are great for bone broth.
For example, on a deer neck, there is a whole lot of meat. But it's hard to get it off the bone when it's raw. Sticking the whole neck in a pot of water and making broth is a great way to both make bone broth and get the meat because after such a long cooking it falls off the bone easily. You'll see in a moment.
Ok, so next is the seasonings. There are no rules here either. I add black pepper (usually I add peppercorns but I didn't have any), a few bay leaves, some salt, and a little bit of red chili pepper.
Add the seasonings to the pot and fill it with water all the way. Also, add a couple of tablespoons of apple cider vinegar because it helps the bones release all the good stuff we talked about before.
Now, cover your pot and bring it to a boil. Then lower the heat to simmer, just barely bubbling. Leave the pot on the stove for at least 12 hours (overnight). You can go even longer if you want. Poultry can be simmered for up to 24 hours and the rest (beef, deer, pork and so on) for up to 48 hours.
When cooking time is up, turn the heat off…
I remove the bone to get the rest of the meat. If you used bones that were pretty clean you can just remove them and give them to the dog.
I still had a lot of meat on the bone so I removed it…
It is delicious meat that is super soft after such a long cooking time! You can put it back in the pot if you are going to eat the broth as soup and would like some meat in there. I ended up making rice and frying some diced onion and mushrooms. I added the meat on top of the rice and the onion/mushrooms thingy on top of the meat and it was delicious!
The bone I gave to my dear dog.
We ate some of the broth as soup. If you do that you might want to check the seasonings before the end of the cooking and add some more salt and pepper to taste.
The rest I strained into a large jar. I used it for a venison stew a couple of days later so I just left it in the fridge.
You can use your bone broth in any recipe that calls for stock.
Preserving Your Bone Broth..
If you want to preserve your bone broth for a longer period of time you can…
Freeze it – I like using wide mouth jars like these ones with plastic storage caps like these ones. Just fill the jars leaving an inch of head space, cover with the caps and place in the freezer.
Can it – even though freezing is really simple I prefer canning my bone broth because I never ever remember to take it out and thaw it before I need it for cooking.
If you like to can your bone broth you'll do it the same exact way as you can meat. I show that process in my How to Can Meat post.
So there you have it! A super healthy food that anyone can make at home easily. It takes some time but there is nothing much to do. You leave the pot on the stovetop and go about your day.
It feels good to be able to use even the bones from the animals we raise and hunt, and it feels even better to know that the result is so healthy and nourishing for our bodies. If you don't raise your animals or hunt you can still do this of course. Just make sure you are getting good bones from animals that were raised right since the long cooking process really extract a lot from the bone.
Your broth might gel and it might not. Even if it doesn't gel it's still great. Not all animals have the same amount of gelatin in their bones but they have some and whatever you can get is really good so don't worry about that.
Now go make some bone broth!!
Bone Broth
Very healthy bone broth for drinking or cooking with.
Ingredients
2-3 lb of bone from any animal
5 carrots peeled and cut in half
One large onion cut in half
6 garlic cloves, peeled
Parsley and/or cilantro if you'd like
2 tablespoons of apple cider vinegar
3-4 bay leaves
1 teaspoon of peppercorns (or black pepper)
1 teaspoon salt
1/2 teaspoon chili flakes (optional)
Water
Instructions
Add all the ingredients to a large pot.
Fill it with water all the way.
Bring to a boil then lower the heat to simmer. Simmer at least 12 hours and up to 24 hours for poultry and 48 hours for beed, deer and so on.
When cooking time is up, remove the bone (use the meat if there was meat on the bone) and strain the broth into jars.
You can drink your broth and/or use it in any recipe that calls for stock. If you want to preserve it your can freeze it or can it.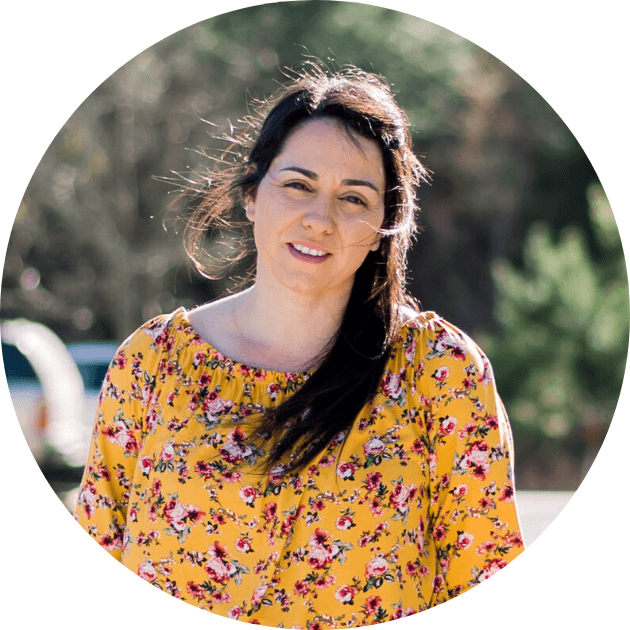 Hi! I'm Lady Lee. I help homesteaders simplify their homesteading journey while still producing a ton of food! I am a single mother of four, I was born in Israel and raised in an agricultural commune called a Kibbutz. Now I homestead in central NC.