I was walking down a Costco aisle when I noticed a new (to me) kind of seed. Hemp seed.
I was already using chia seeds, flax seeds, sunflower seeds, pumpkin seeds, and sesame seeds… You can see I have a bit of a seed obsession going on. So right away I was intrigued… What is hemp seed, I was wondering.
Of course, I bought the bag and started reading about hemp seeds as soon as I got home. This was a few months ago, and since then we use hemp seeds on a regular basis, I try to stick them pretty much everywhere (we will go over some ideas on how to use them later in this post).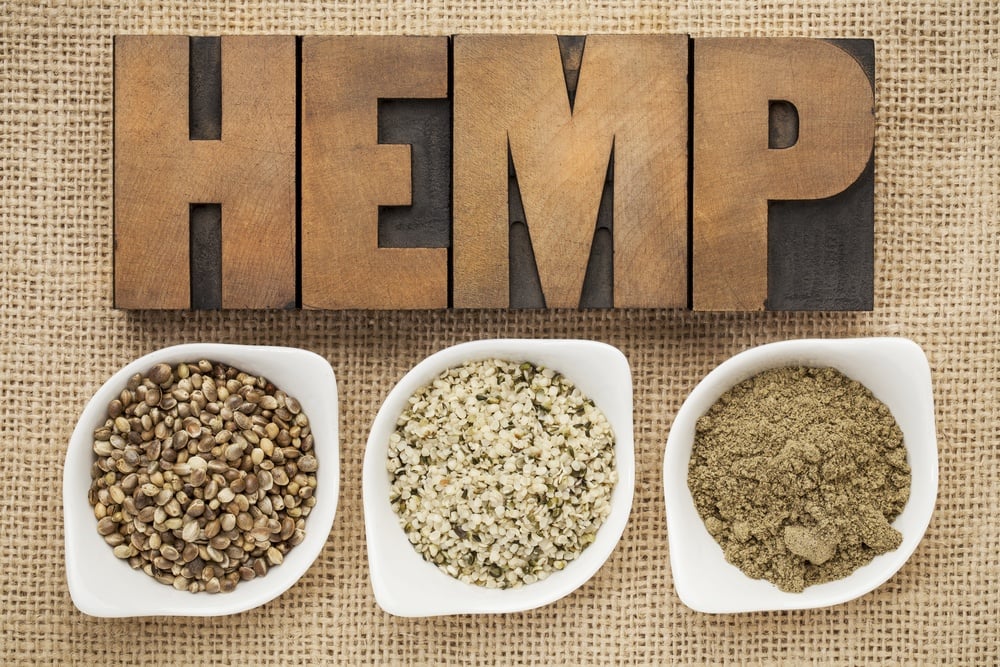 What is the Difference Between Hemp Hearts and Hemp Seeds
You can purchase hemp as food in four different ways: hemp hearts, hemp seeds, hemp oil, and hemp protein powder.
I will mention hemp oil and powder later but for the purpose of this post we will concentrate on hearts and seeds.
Hemp hearts are simply shelled hemp seeds. Hemp hearts are more commonly used because they are much easier to handle and still very beneficial even without the shells.
Why buy hemp seeds (shell still on), you ask?
Well, a few reasons…
Hemp seeds are cheaper than hemp hearts.
Some people like the crunch when eating them whole.
The shell keeps the heart fresher.
The shell has some important nutrients in it.
So if you choose to purchase hemp seeds you can either use them as they are if you like the crunch, taste, and texture of the shell, or you can shell them wich is not an easy task.
Where does Hemp Come From?
You wouldn't believe it, but hemp seeds come from the cannabis plant!
I read this and you know what I was thinking… Images of a burning joint and a glass bong filling with white, thick smoke filled my head. I was 17 again (don't tell my parents!)
Am I going to get a legal high here, I was thinking….
Well, no, no. Of course not.
Cannabis, I've learned, is one of the oldest domesticated crops. Humans have grown it to produce oils, food, textiles, and medical products.
Over the years, cannabis plants were bred with other plants with similar characteristics. One of the results is the cannabis plant we call hemp.
So, what is the difference between marijuana and hemp?
There are a few differences. But maybe the biggest one is the THC content.
Cannabis plants contain compounds called cannabinoids. The most known cannabinoid is THC which is the one responsible for the marijuana high.
Hemp contains very little of this psychoactive chemical. Not only that, but hemp contains the cannabinoid CBD wich research has shown to reduce the psychoactive effects of THC.
So even though both marijuana and hemp have the same parents, one brother is a junkie while the other a lawyer. It happens, and you can't always blame the parents! (Anyway, if you would like to learn more about the differences between the two verities, check out this article).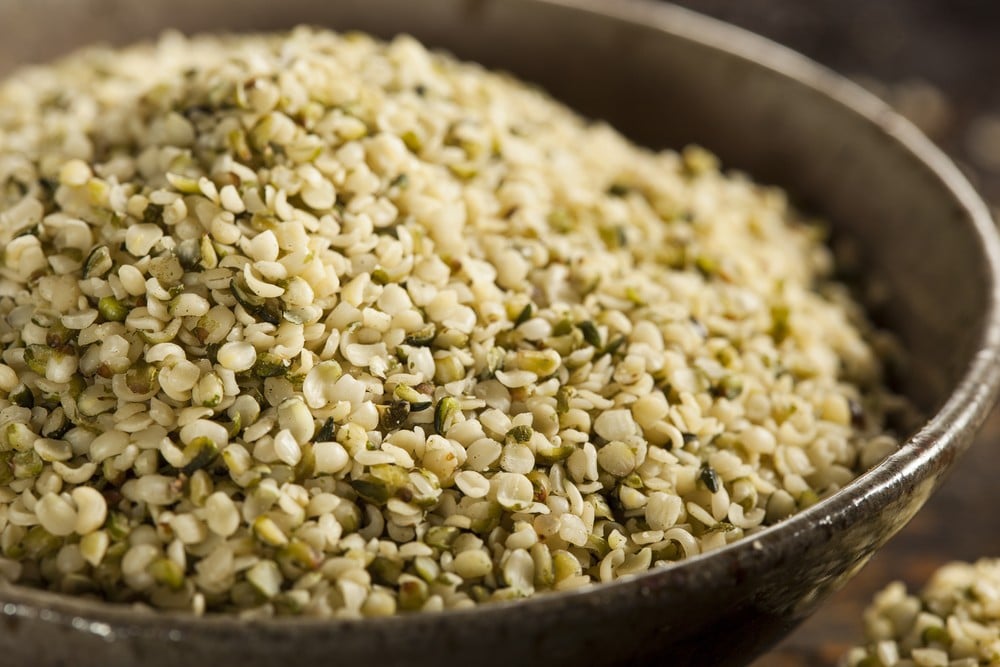 Hemp Seeds (and Hearts) Benefits
So if we are not going to get a nice high and a relaxed evening from a dose of hemp seeds or hearts, what are the benefits we can expect?
Digestive System Support – hemp hearts are very easy for the body to digest, therefore, they help keep things moving in our digestive system (expect regular bowel movements).
Support Heart Health and Lower Blood Pressure – since they are rich in protein and essential fatty acids, hemp products help reduce inflammation and improve blood circulation.
Support a Healthy Immune System – hemp hearts are rich in essential fatty acids that support the transportation of oxygen to cells throughout our body. The presence of oxygen helps block viruses, bacteria, and fungi.
Help with Losing Weight – hemp seeds are very filling. And it's the good kind of filling, the kind that will eliminate the need for munching sugary snacks.
Healthy Cholesterol Levels – hemp doesn't contain cholesterol, not only that but the seeds also contain important oil to support the health and elasticity of veins and arteries.
Increased Energy – hemp hearts contain carbohydrates and proteins that help increase energy levels. Since this energy doesn't come from stimulants like caffeine or sugar, it is long lasting.
Help Control Blood Sugars – hemp seeds are high quality, lean, protein. When we eat protein, the body releases glucagon that helps keep insulin in check.
Few Other Benefits – since hemp seeds are rich in Omega 6 they support a healthy skin, hair growth, bone health, and brain function.
The essential amino acids in hemp seeds help improve muscle control and mental function.
Hemp Seeds Nutrition
Hemp is very high protein food source. A 100g serving of hemp seed contains 73% of the Daily Value.
Hemp seed contains as much amino acids as milk, soy, meat, and eggs.
Hemp seeds are also rich in zinc, magnesium, minerals, iron, and a great source of fiber.
Three tablespoons of hemp hearts contain 14g of fats, mainly omega-3 and omega-6.
How to Incorporate Hemp Seeds or Hearts into Your Diet
It is actually very easy to use hemp hearts or seeds. They have a nutty flavor and go well with yogurt or your morning cereal. It is suggested you use 3 to 5 tablespoons of hemp hearts or seeds with your breakfast, so you can enjoy the boost in energy for the rest of the day.
You can simply sprinkle them on yogurt or cereal, add them to smoothies or shakes, add them in any baked goods like bread or muffins, or you can sprinkle them over salads.
Hemp hearts and seeds are gluten free and vegan, there are no reported hemp allergies.
Hemp hearts and seeds contain 0% THC, so if you incorporate them into your breakfast you won't be going to work high… Sorry.
How to Store Hemp seeds and Hearts
Even though they say you can store hemp up to a year at room temperature, I always keep all my seeds in the refrigerator or freezer. It keeps them much fresher and they don't go rancid.
They don't really freeze, so if you keep them in the freezer you don't have to thaw them, you can use them right from the freezer.
Other Hemp Food Products
Hemp Oil – you can use hemp oil in salad dressing, smoothie, shakes, sauces, and more. But don't heat it because it will oxidize and go rancid very fast. In fact, don't even leave it at room temperature, store it in the refrigerator.
Hemp Protein Powder – you can also find hemp powder which you can make smoothies and shakes with. I will store this in the refrigerator as well.
Hemp is such an important plant. Except its use as a super-food, it is also used in the production of plastic, animal bedding, building, paper, jewelry, and textile.
But as a food product, it really is a healthy addition to any diet. Especially since it is so easy to incorporate it into anyone's diet.
I hope you've learned something new today!
Yours, Lady Lee.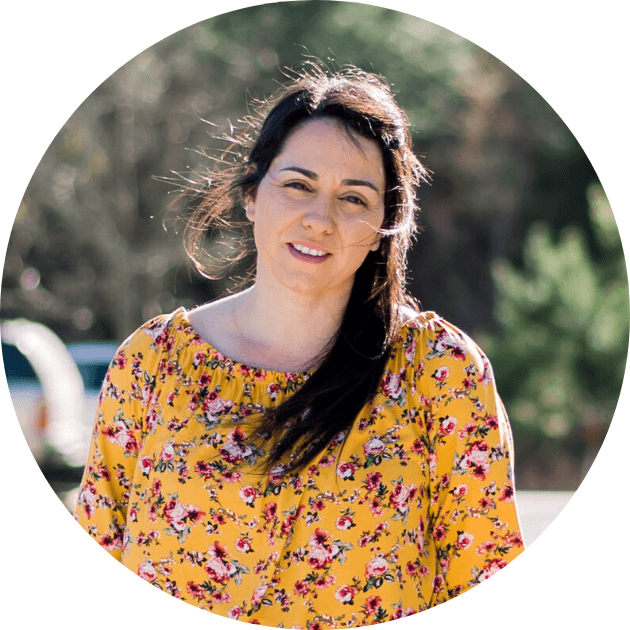 Hi! I'm Lady Lee. I help homesteaders simplify their homesteading journey while still producing a ton of food! I am a single mother of four, I was born in Israel and raised in an agricultural commune called a Kibbutz. Now I homestead in central NC.