Flax seeds are a superfood that is very easy to add to your diet. Let's talk about what is flaxseed, where it comes from, and the benefits of flaxseed. We are also going to talk about where to buy flaxseed and how to store it and how you can easily incorporate flaxseed into your diet.
---
I love adding seeds to our diet. I always add them when I make bread or fruit smoothies. One of my favorites to add is flaxseed. It has a nutty flavor, so healthy, and it's filling. I have four little kids and they eat a lot!
They love fruit but fruit digests very quickly in their little tummies. Many times, I make them a fruit smoothie instead of just handing them the fruit and to that fruit smoothie I add a few tablespoons of flax seed.
It makes the smoothie thick and heavy and I honestly can't drink more than a cup. It's so filling that it holds the little termites for a while. It can be a great breakfast substitute or a great snack during the day.
What is Flaxseed And How to Add it to Your Diet…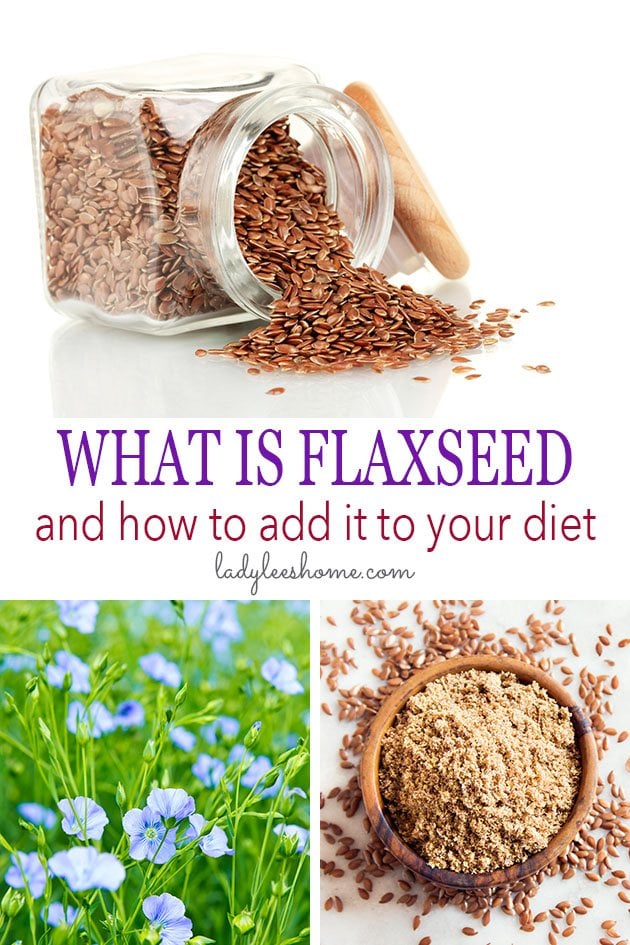 I knew that flax was healthy because all seeds are. But as I used it more I became more curious as to what's really in there and decided to perform this little research that I am sharing with you here. I'll try to link to as many relevant and credible articles in case you want to read further.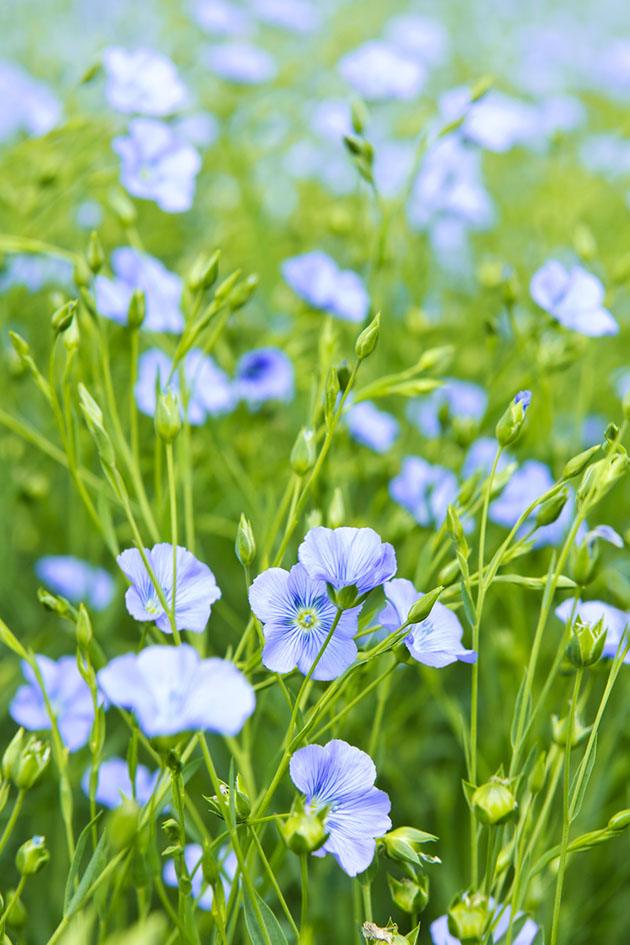 The flax plant is a part of the Linaceae family and is a fiber. The plant is a low-growing shrub, with beautiful purple or yellow flowers. The flax plant is cultivated for its fiber, which is used to make linen fabric (yes, you might be sleeping on flax every night), and for its seed that is sometimes referred to as linseed.
Flax seeds can come in two colors: golden and dark brown.
The golden flax seeds are harvested from the yellow flowering plant, and the dark brown seeds are harvested from the purple flowering plant. The nutritional value of both kinds is very similar.
Flax seeds can be used milled or whole and in addition, there is also flaxseed oil which is the oil that is extracted from the seed.
What are the Benefits of Flax Seed?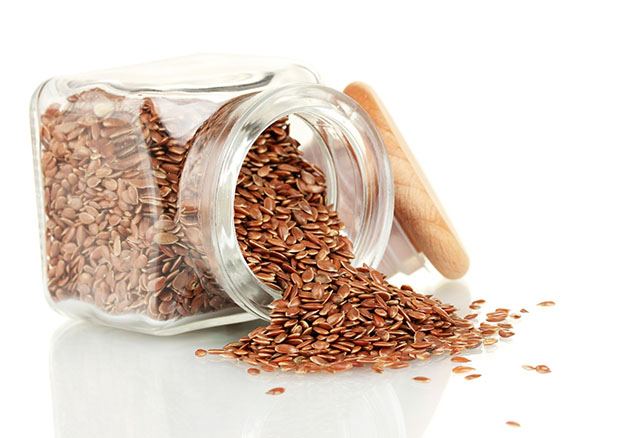 Flaxseed is very high in nutritional value – it's a great source of fiber, healthy fat, minerals, and vitamins. Again, both golden and dark brown flaxseed are similar in their nutritional values.
100 grams of flaxseed contains…
Carbohydrates – 29g
Protein – 20g
Total Fat – 41g
Linolenic Acid – 23g
Dietary Fiber – 28 g
Lignans – 10 – 2600 mg
Folic Acid – 112 mg
Sodium – 27 mg
Copper – 1 mg
Zinc – 4 mg
Calcium – 236 mg
You can find the full table HERE. And you can find additional nutritional data HERE.
Flaxseed is rich in high-quality proteins – if you do not eat meat, flaxseed can be a great replacement for the protein you would get from meat. But even if you do eat meat, you can replace some of it with flax or add flax to make sure your tummy is full and you have plenty of energy to complete everyday tasks especially in times when you might be more tired like after a new baby is born or if you are working on a large project.
Protein is very important in supporting our immune system, to lower cholesterol, and balance energy levels. You can read more about the importance of protein HERE.
Flaxseed is the best natural laxative – as you can see above, there is 28 g of dietary fiber in 100 g of flaxseed. Dietary fiber is very important to our digestive system. It can correct digestive disturbances, protects and smooths the stomach and intestinal lining, and prevents irritation and keeps the contents in our stomach moving along smoothly.
Soluble fiber has been shown to help regulate blood sugar levels and lower cholesterol (find research about this HERE), and in addition, it helps to increase the amount of water in stool and therefore results in softer stool and prevents constipation (find research about this HERE).
Flaxseed is one of the best sources of omega 3 and omega 6 – these two fatty acids are very important for human health. Our body can convert omega 3 and 6 into essential substances needed in the membranes surrounding our cells and organelles within them.
Our body can also convert omega 3 and 6 into substances needed for balancing our metabolism. In addition, omega 3 and 6 fats provide the fluidity needed for proper transmission and reception of impulses between brain cells, helping to improve brain function and prevent stroke.
"Alpha-linolenic acid (ALA) is plant-based essential omega-3 polyunsaturated fatty acids that must be obtained through the diet. This could explain in part why the severe deficiency in omega-3 intake pointed by numerous epidemiologic studies may increase the brain's vulnerability representing an important risk factor in the development and/or deterioration of certain cardio- and neuropathologies. The roles of ALA in neurological disorders remain unclear, especially in stroke that is a leading cause of death. We and others have identified ALA as a potential nutraceutical to protect the brain from stroke, characterized by its pleiotropic effects in neuroprotection, vasodilation of brain arteries, and neuroplasticity."

**You can find this study HERE.
Anticancer effect – flaxseed is rich in phytoestrogen and a-linolenic acid rich oil and has been shown to reduce the risk of breast cancer.
"More clinical trials are needed but current overall evidence indicates that FS (flaxseed) and its components are effective in the risk reduction and treatment of breast cancer and safe for consumption by breast cancer patients."

**You can find this research HERE and read further.
Flaxseed supports healthy skin – not only is flaxseed rich in fats and lignans, but it's also rich in antioxidants which, among other things, help protect our skin from environmental threats.
Regular consumption of flaxseed literally beautifies the skin from within. The oil in the flax seed makes the skin smooth, velvety, and radiant, and young-looking (think anti-aging properties) saving you the need to use expensive external creams.
"Frequently researched antioxidants such as carotenoids, tocophenols and flavonoids, as well as vitamins (A, C, D and E), essential omega-3-fatty acids, some proteins and lactobacilli have been referred as agents capable of promoting skin health and beauty."

You can read this research HERE.
Where to Buy Flaxseed and How to Store it?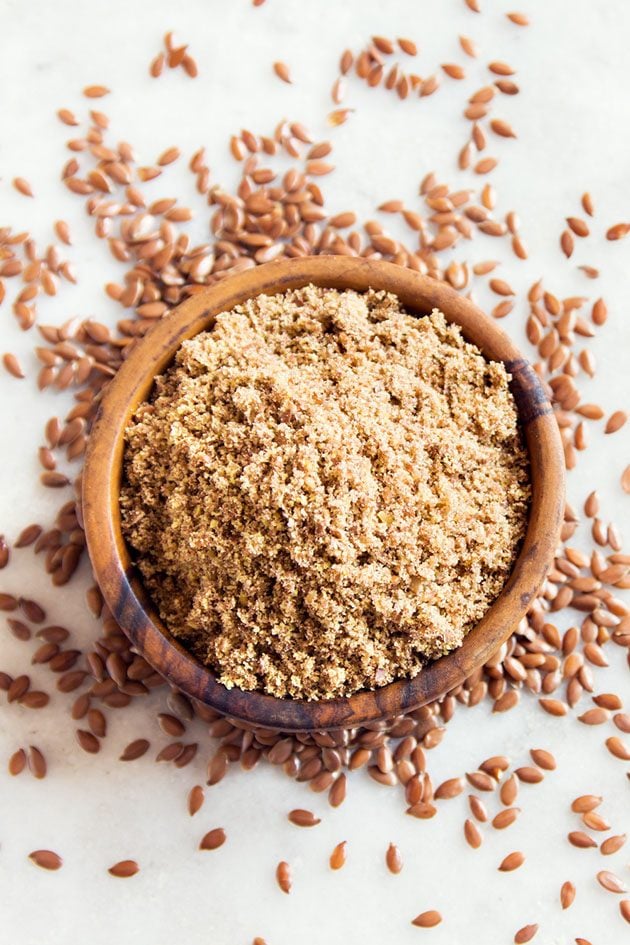 You most likely will be able to find flaxseed and maybe even flaxseed oil in your local grocery store.
If you can't, or if you prefer to purchase online, here are some links to Amazon…
Flaxseed oil capsules – if you want to take it as a supplement.
A note about flax oil… It goes rancid very very fast and is extremely unstable. It might be better to purchase it locally because then you can preferably purchase refrigerated oil.
Once you get your flax products it's recommended to keep all of them in the refrigerator. I tried leaving ground flax at room temperature and it didn't hold for long. I could taste the sour/acidic taste after a couple of weeks.
On the other hand, I have a jar of flaxseed that is in the fridge for months now and is still perfectly fine. Whole seeds might not go rancid as quickly as ground flax at room temperature but I think that it's still better to keep them refrigerated.
How to Add Flaxseeds to Your Diet?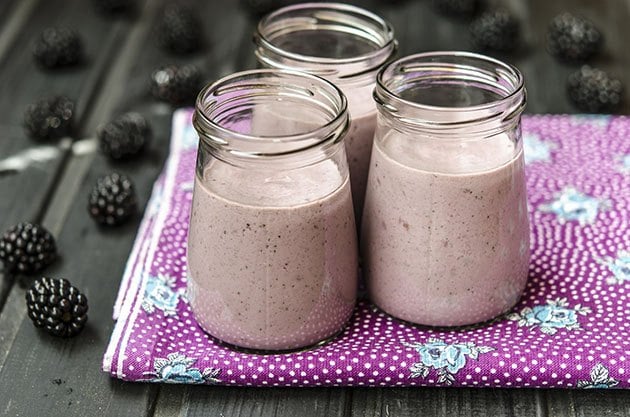 You can add whole flaxseeds to homemade bread or other baked goods. I love sprinkling it on top of my homemade Challa bread (read: 5 Ways to Braid Challah Bread). You can also make this simple flax jelly from Joybilee Farm to help with a sore throat.
Ground flax seeds can be added to just about anything. Add a couple of tablespoons to a fruit shake, pancakes, morning cereal, rice crispy treats, meatloaf, cookies and more.
You can also add ground flaxseed to infant purees. This is a great way to add good nutrition into the little one's diet. They grow so fast that they can definitely use it!
If you are a homesteader like me and own farm animals, or even if you just own a dog… You can mix ground flaxseed with your dog, goat, horse, or cow's food for a shinier and healthier coat and for healthy nutrition.
You can also use flax seed as a substitute for eggs, butter, and oil. Here is how…
1 egg = 1 tablespoon flax + 3 tablespoons water.
1 tablespoon margarine, butter or oil = 3 tablespoons flax.
You can add flax oil to fruit shakes and other cold food or you can just swallow a tablespoon of it as a supplement. You can't cook with flax oil because it goes rancid at high (or even not so high) temperatures.
Ok, I hope you have a better understanding of flaxseed and what you can do with it after reading this post. I enjoyed doing this research and putting this together.
---
I've been using flaxseed for a long time now. I don't use the oil but I always have ground flaxseed and whole flaxseed in the fridge and I just try to put them in everything.
If you have a way to use them that I didn't mention above please share in the comments below. Also, if you are taking flaxseed oil as a supplement I am curious as to what you think of it and if you feel that it's helping you in any way so please share with me in the comments below.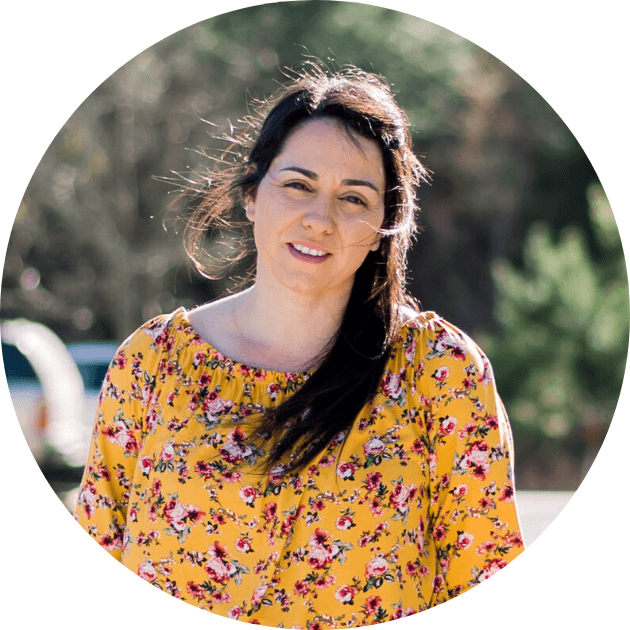 Hi! I'm Lady Lee. I help homesteaders simplify their homesteading journey while still producing a ton of food! I am a single mother of four, I was born in Israel and raised in an agricultural commune called a Kibbutz. Now I homestead in central NC.