Around this time a couple of years ago, I had an awful cough that won't go away. The kind that doesn't let you sleep at night.
I was looking for a natural, herbal remedy to help me heal my throat, and came across a licorice tea recipe for sore throat and cough.
I never heard of licorice root before so I thought I'll give it a try. I ordered a bag of licorice root slices from Mountain Rose Herbs and made the tea. It only took a few cups of tea before the cough was completely gone.
Since then, I make sure to always have licorice root in my herb cabinet. I've learned that this wonderful root has many more benefits that I will list in this post.
Licorice tea is made from the root of the medicinal herb licorice (also known as liquorice). It is the most used herb in Chinese medicine and has been used for centuries to flavor foods, to sweeten drinks, to flavor tobacco, as a foaming agent in beers, and to harmonize contrasting herbs.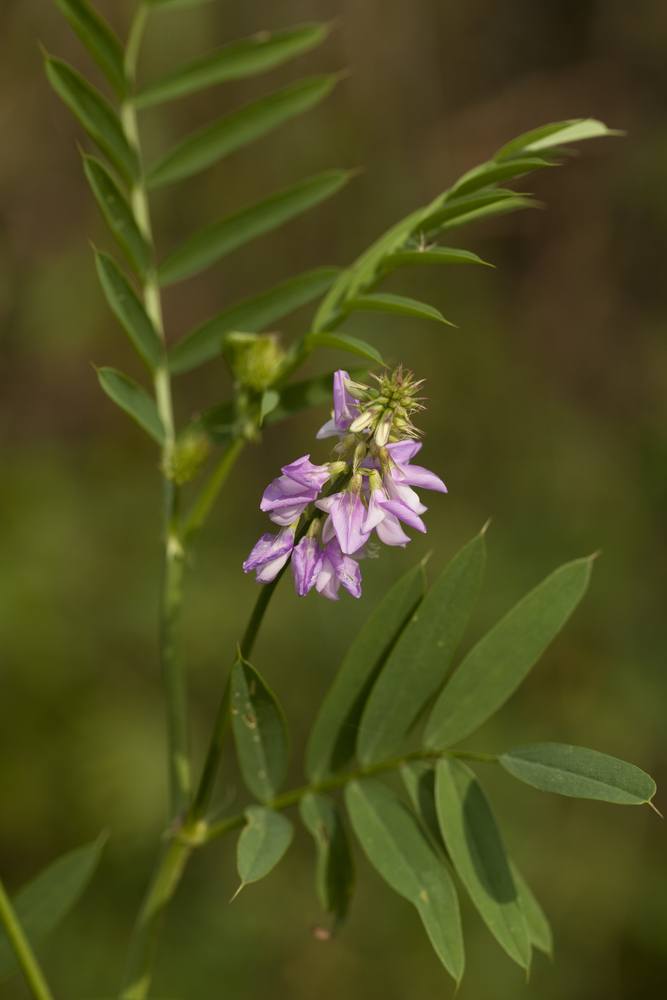 The Glycyrrhiza glabra plant (licorice) is a perennial that is native to southern Europ and Asia. The root is harvested and often boiled. In the boiling process, the sweetener glycyrrhizin is removed to form licorice extract which is significantly sweeter than sugar.
Benefits of Licorice Root
Settles stomach problems – licorice root will help relieve stomach pain, treat ulcer and heartburn, and will jump start the digestive tract in case of constipation.
Relieve stress and fatigue –  licorice can help regulate cortisol which is the stress hormone. As a result, it gives our adrenal glands a break and prevents adrenal fatigue.
Supports a healthy respiratory system – licorice root is anti-inflammatory and will help loosen mucus in the lungs and clear clogged nasal passages. it is very effective in treating cough.
Relieve muscle pain – licorice is antispasmodic and will help relieve cramping in the muscles.
Strengthen the immune system –  licorice is both antibacterial and antiviral. It will support and strengthen your immune system making your body stronger against colds and the flu. Licorice is also emerging as a potential treatment and prevention for diseases like hepatitis C, HIV, and influenza.
Treats tooth decay and prevents cavities – chemical compounds in licorice root help prevent bacteria in oral cavities that cause the formation of plaque and acid which leads to tooth decay. Chewing on licorice root will not only help you keep your teeth healthy but also keep your breath fresh and remove bad odors.
Improves hair and skin health – licorice root contains elements like choline, phytoestrogens, potassium, phosphorus, amines, essential oils, protein, vitamin B, and flavonoids. Those will promote a healthy scalp, hair, and skin. Licorice root is effective in treating dandruff, preventing hair loss, repairing skin damage, and curing eczema and skin rashes.
Reduces PMS, hot flashes, and treats yeast infection – due to its anti-inflammatory and antispasmodic properties licorice can help with PMS. Licorice can help regulate hormones and help with menopause issues like hot flashes and mood swings.  licorice root can also fight and cure yeast infection.
Helps with weight loss and good for diabetics – licorice extract is a natural sweetener that is even sweeter than sugar. If you are diabetic, consider using it to replace sugar in food and drinks. Studies suggest that regular drinking of licorice tea can significantly help reduce body fat mass due to the stomach acid controlling properties of licorice.
Support mental health – licorice contains a compound known as carbenoxolone. This compound inhibits an enzyme that regulates stress hormones in the brain that has been associated with mental decline.
So you can see we are talking about a super root here. There are more than enough reasons to add it to your diet. The best way to do that is to make licorice tea.
How to Make Licorice Tea
To a pot, add 0.5 oz (=one tablespoon) licorice root for every one cup of water. If you buy the licorice root slices like I use here, it's easier to weight it since it doesn't exactly fits in a teaspoon. If you buy the chopped root, it's easier to add it by the tablespoons.
If you are making the tea to treat a sore throat or a cough, add a stick of cinnamon and a couple of slices of ginger.
Bring to a boil, then lower the temperature and let it simmer for 10 minutes. Turn the heat off and let the tea rest for 5 minutes.
Next, pour your tea throw a strainer into a teapot or straight to a cup and enjoy!
Precautions
It is advised that young children (under 50lb), pregnant women, and nursing women do not use licorice in any form. Licorice might increase the risk of miscarriage some say, but there is no research to back this up.
Kids that weight more than 50lb can drink 1/3 cup of licorice tea to relieve sore throat and cough up to three times a day for a couple of days.
There are no specific instructions for adults. Just don't overdo it because too much glycyrrhizin can cause serious side effects like headaches, fatigue, and high blood pressure.
If used in moderation regularly, licorice tea can play a big role in keeping your body healthy and strong. We increase the amount we drink right away if we feel that we are getting sick or if someone wakes up with a sore throat (up to three cups a day). Then, once we feel better again, we go back to two or three cups a week.
I am not a doctor, but I had and still have great experiences with licorice tea. It has been a regular herb in my herb cabinet for the past couple of years. I hope it will help you too.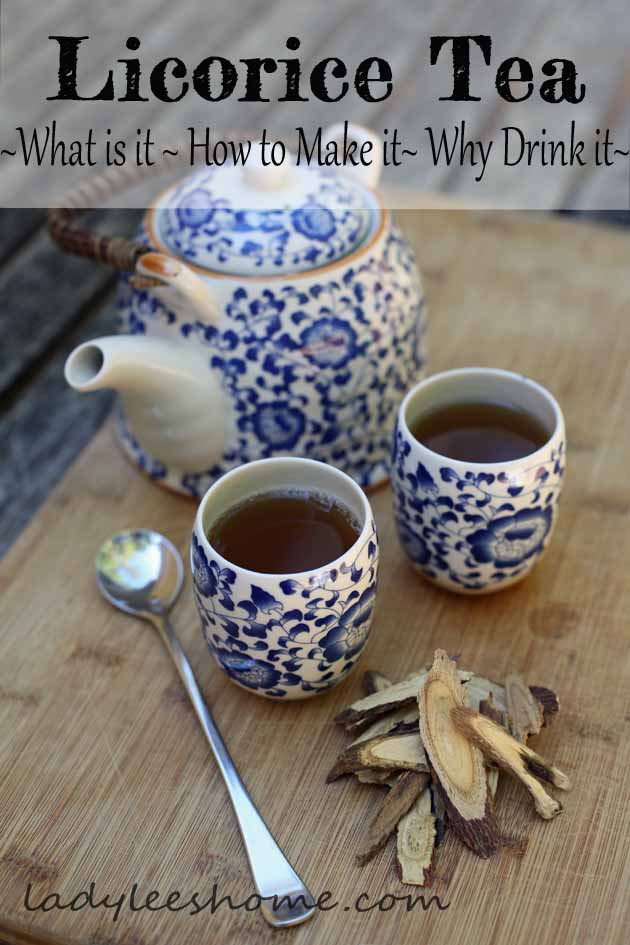 Sharing at: Healthy,Happy, Green & Natural Part Hop