If you are researching alternative building methods, this post is for you. Maybe you have a piece of land and you are getting ready to build a house, maybe you would like to build your own home in the future, or maybe you are just curious. Whatever the reason is, I am happy you are here. This post will give you an overview of all the alternative building methods that I found when doing my research. Then, you can decide which one you want to learn more about.
---
I have a problem.
Well, I have more than one, but this one is concerning options. I need to make sure I know all the options or most of the options before I make a decision on how to do something.
Just doing it the conventional way because everyone else is doing it this way just doesn't work for me.
So imagine the wheels in my head two years ago after we purchased our 20 acres of bare farmland. They were turning non-stop, I was thinking what are the options? What can we build here? How can we develop this land in a creative way?
We started with the driveway, we found a very affordable way to pave a new driveway, and although we are not done yet, we are well on our way (read: The Cheapest Way to Pave a Driveway, and Crushed Concrete Driveway For the Farm).
But the big elephant in the room was the house. What kind of house are we going to build? Are there any alternative building methods we can consider? What about this trend of green building? Is it something that is relevant to us? Is it too expensive to build a green home or more affordable? Should we be our own general contractor or get a builder to manage the project? Is there a way to build a nice house without taking a mortgage, or should we head to the bank and sign a $250,000 mortgage like everyone else around us is doing?
12 Alternative Building Methods…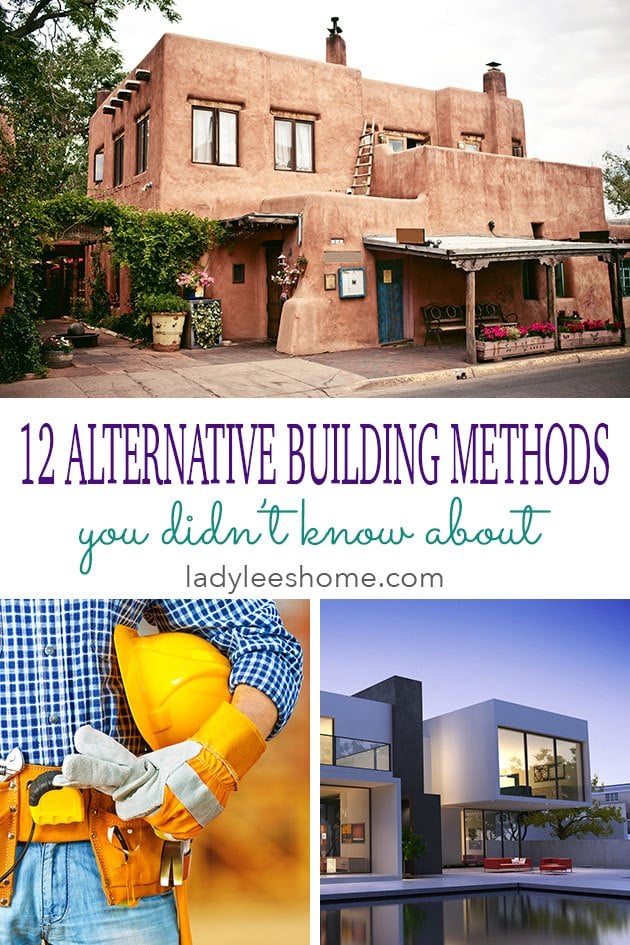 If you think I am going to give you the answers to those questions you are wrong. Truth is, we are still working on figuring all this out.
But what I can give you is an overview of most of the alternative building methods that are out there today. Or most of them, if I forgot something important please let me know so I can add it.
There is a lot to learn about each building method. I am not attempting to tell you everything you need to know about each method but simply give you a quick overview so you have a general understanding of it. From there, if you want to consider building your home with one of the options below, you will need to research it further.
Since we are talking about alternative building methods, I am not including the more common methods which are:
Stick-built homes
Log homes
Timber frame homes
Modular homes
and manufactured homes
If you are about to build a home, you certainly should take the time to learn about those methods as well. Since they are the more common ways of building it's much easier to find financing and contractors if you choose one of those methods.
But if you feel a little frisky… Here are 12 alternative building methods you might not know about:
1. Structural Insulated Panels (SIPs):
Picture a cream cheese sandwich. Foam in the center sandwiched between two oriented standard boards (OSBs). So you design a house, send it to the SIPs company and they make the walls (a.k.a panels) in the factory according to your plan, then deliver and install them.
The result is a relatively thin wall that is extremely airtight and has very high r-value. It's said that you may save time, money and labor when building with SIPs. Learn more here.
2. Insulated Concrete Forms (ICFs):
Those are hollow foam building blocks that interlock together to form a wall. Then, concrete is poured in the center. What you get is a wall made of concrete sandwiched between two foam panels.
You get a thick wall, energy efficiency, noise reduction, and a very strong structure. Learn more here.
3. Steel Metal Buildings:
Those are usually kit homes. You choose or create your own plan, send it to a company and they cut the frame of the house from steel in the factory according to your plan. Then the cut steel is delivered to your lot together with all the required hardware and the builders start to erect the frame over your foundation.
So the idea is pretty much like a regular stick built home. You will need to install the frame, add siding of your choice, insulation, sheetrock on the inside and so on, but instead of the frame being wood it's made of steel. Learn more here.
4. Precast Concrete –
Again, it starts with a design. The company sends your design to the factory where precast, insulated wall panels are made for you from concrete. Windows and doors openings are made in the factory, those walls don't need additional insulation, and installation is very fast.
Precast concrete walls are great for basements and provide a very solid foundation for the rest of the house. However, they can go as high as two floors above ground. Learn more here.
5. Strawbale Homes –
There are two ways to construct a straw bale home. One is to build a frame from wood and fill in between with straw bales, the second is where the straw bales support the weight of the roof and there is no additional frame.
Straw bale homes are very environmentally friendly, insulation is very good because of the thick walls, and rooms are very sound proof. There is a little more room for creativity, you can make wide window sills and round corners for example. This is one of my favorite construction methods. Learn more here.
6. Cob Homes –
Cob is the product of earth mixed with straw, sand, and water. The ingredients are mixed by hand (or feet) and lumps of mixed earth are used to sculpt the house. Basically, a house of mud.
This building method is very very old. Cob homes stay cool in the summer and warm in the winter. Since the building process is pretty much like sculpting in clay, you can be very creative in your design.
Obviously, a home made of cob is very environmentally friendly and can be designed to fit and be a part of its surrounding environment. Learn more here.
7. Adobe Homes –
Adobe is homemade bricks. Dirt and clay (and sometimes other materials like straw and sand) are mixed together and moistened. The mixture is poured into molds, usually in the shape of bricks, and then is left to dry.
The dry bricks are stacked on top of each other to form walls. This is also a very ancient building method that is very environmentally friendly. Learn more here.
8. Rammed Earth Homes –
Rammed earth homes are homes made of a mixture of earth, just like cob and adobe homes, however, here you build a wall frame from wood, then pour and ram the mix into the frame, let it dry and remove the frame.
Like cob and adobe, rammed earth homes are fireproof and termite proof. They stay cool in the summer and warm in the winter. They last for hundreds of years, the walls are thick and very strong. Learn more here.
9. Earthship Homes –
Earthship homes are pretty much a party of recycled materials. Bottles, cans, tires filled with dirt, wood, glass… Materials are combined together to form a house that is a part of the earth.
Most Earthship homes are self-sustained. They incorporate solar systems, water collection systems, food production areas and so on. Learn more here.
10. Earthbag Homes –
In this method, polypropylene sacks are filled with a mixture of sand and clay and are stacked on top of each other (with barbed wire between each layer) to form walls. They are then wrapped in chicken wire and covered with mortar.
Earthbag homes are very insulated and sound proofed. Since we know that the army is using earthbag to create protective barriers, you can be sure your house is bullet-proof in case your neighbor loses it. Learn more here.
My Little Homestead is a YouTube channel of an amazing family. They build all of their homes with the earthbag technique. It's beautiful to watch and there is a lot to learn.
11. Cordwood Homes –
Cordwood homes are built by stacking firewood logs or split logs on top of each other between a pre-built wood frame. The logs are held together by a mixture of cement, sand, lime, and sawdust.
Cordwood homes are energy efficient and relatively easy to build. There is a lot of room for creativity.
** If you would like to learn more about building with earth, straw, and other natural products, I recommend Green Building by Clarke Snell and Tim Callahan.
12. Shipping Container Homes –
Shipping container homes (also called ISBU homes which stand for Interlocking Steel Box Units) have been around for 23 years. Those homes are built by recycling old shipping containers. The containers are stacked or placed next to each other (or both) on a pre-built foundation, depending on the design.
Openings for windows and doors are cut, the inside is framed with wood, insulated, and drywalled. The containers give an industrial/modern feel to the house and construction can be very fast. Learn more here.
The Truth About Alternative Building Methods Cost…
I want to ask you to please not be fooled by titles like "Build Your Own Home for Less than $3000!" or other titles of this nature. I am not saying that it's not possible to build a house for very little money, but usually, when I started digging deeper I found out the house is about 400 sq ft, was built with no permits, on the in-laws backyard, by a group of 30 students that were paid with pizza during a course on how to build a natural home.
If you want more than 400 sq ft, don't want to live in your in-laws' backyard, and don't have access to 30 pizza-eating, free employees with a master that knows what he is doing… Well, your house is probably going to cost a bit more than $3000.
Just as a note, if you are interested in building an earthen home, try to look for a natural building school in your area. They are becoming more popular these days and they are always looking for land to build something on during their workshops. Not only you can get hands-on experience, but you can also offer your project to the school and see if they can send a few free employees your way.
Finding Contractors and Loans for an Alternative Home…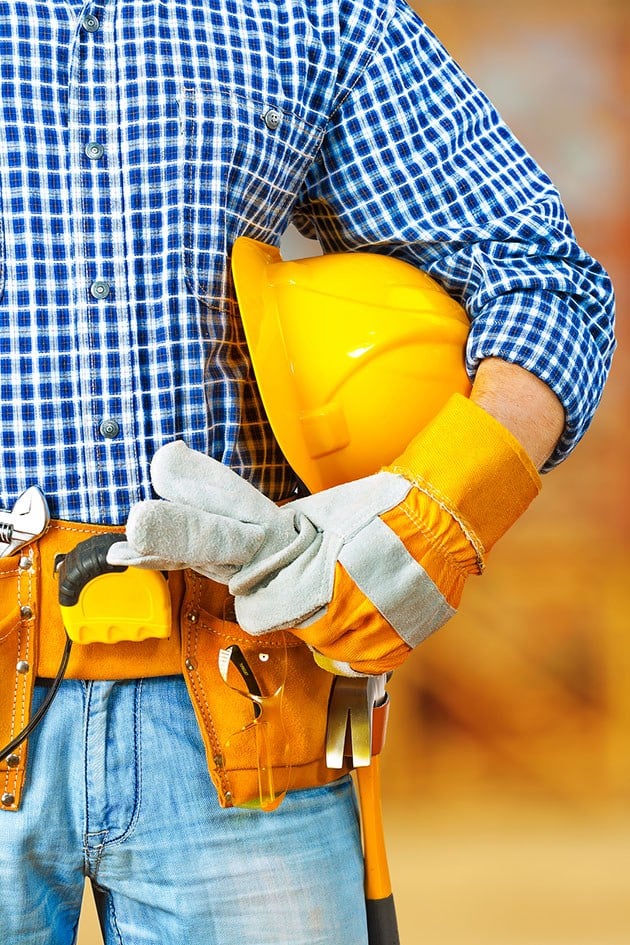 Any time you set out to do something a bit out of the ordinary you'll have to face some challenges because our systems have so many set rules that most of us follow that when an ugly duckling comes waddling along… Well, No one wants to listen to its quack.
Don't give up.
It will be easier to get approval for a project if you work with a big company like Superior Walls (precast concrete), they probably have a designer, architect, and an engineer on stuff. But if you decide you are going to build an Earthship, be ready to call ALL the engineers in your state to find that one open-minded, creative one that will be willing to listen to your garbage recycling house building idea. Then, gather all the patient you can find before heading in the direction of the building department.
Bottom line, if you choose an alternative building method, get ready to make a lot of phone calls because it's going to be hard to find engineers, architects, and contractors that will be willing to work with you.
But again, don't give up. When you find the one, it will all be worth it.
Lastly, be realistic about financing. Here is how banks work. You bring them a project (your design, floor plan, and so on…) and ask for a $100,000 mortgage to built it. The bank then takes your project and looks for other similar projects in the same area to make sure that the similar projects that are already built worth $100,000. If the bank finds enough similar houses to the one you want to build that worth a similar amount to the one you want to loan, they will finance your project.
But can your bank find 3 cob homes as comparables in your area? If not, they will probably turn you down.
Again, it will most likely be much easier to get a mortgage for a SIP house because you have a big company behind you, but it might be hard to get a loan to build an earthbag home.
Those points above are probably part of the reason why most alternative homes, especially the earthen ones like cob, strawbale, earthship, earthbags, cordwood… are owner-built and financed homes. Thankfully, the materials used to build those homes are very affordable or even free.
Remember that when you choose a building method you don't necessarily have to choose one, you can incorporate a couple or even a few together. For example, a timber frame home with straw bale homes (video in comment #1), or a precast basement that is a foundation to a container home, and so on.
If you feel like you are ready for an adventure, willing to work hard (but not alone! You will find contractors to work with you if you want to, it's just going to take a bit of searching), have some cash on hand, and most importantly time, you can build yourself and your family one special home that you will be very proud of!
---
I want to direct you to a wonderful You-Tube channel that explores alternative building. It's called Exploring Alternatives and it has a million of videos showing different kinds of homes. There is so much to learn from those examples.
I want to hear about your project and I want to hear your thoughts. Please comment below and tell me what you think about those alternative building methods and share your experience!
DIY Projects You Might Like…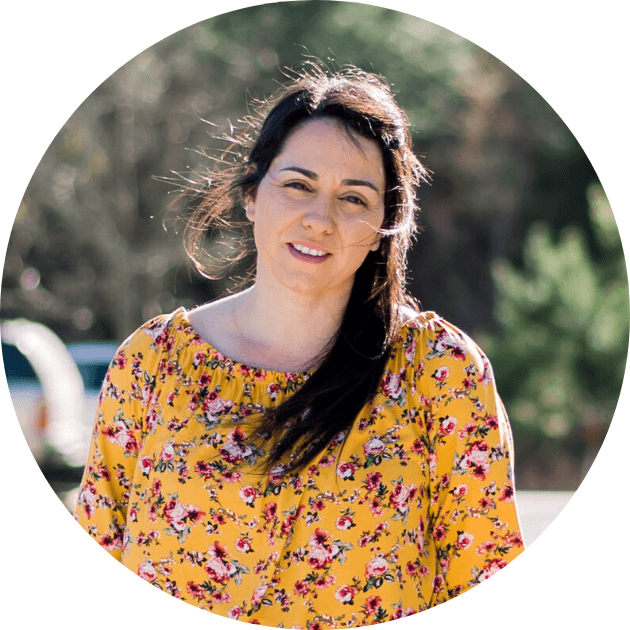 Hi! I'm Lady Lee. I help homesteaders simplify their homesteading journey while still producing a ton of food! I am a single mother of four, I was born in Israel and raised in an agricultural commune called a Kibbutz. Now I homestead in central NC.