Excuse me if this video is not perfect, I have a lot I want to show you and I figured it will be nice to make short videos but I am totally new to this so your experience might not be amazing but I'll get better, I promise!
Anyway, we got our goats 3 or so weeks ago and decided that instead of keeping them at the house we will set their fence area at the farm so they can start clearing some land for us. (we live across the road from our land. Read more here).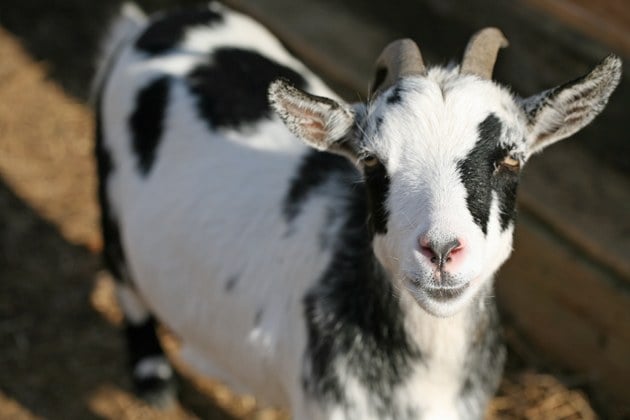 This was both a good idea and a bad one.
It was a good idea because they are doing great work over there! They seem to love being in the brush. At the beginning, they were a bit in shock and didn't move away from the goat house. They were just standing there scared for a week or so and we started thinking maybe something was wrong, but slowly they become more comfortable and started venturing away from the goat house and now they just don't stop chewing.
It has only been 3 or 4 weeks and we already can see a huge change. I can actually see to the other side now and I can see the ground. I can see that we have a couple of large stumps there to deal with which I couldn't see before we put the goats there. If we tried to get there with the tractor without knowing about those stumps we might have damaged the equipment, so even though we still have a lot of clearing work to do, the goats make it possible for us to plan accordingly.
It was a bad idea because it is so hard for me to work with them now. They are doing better but still don't let us get too close. What we should have done is keep them in a small place close to us so they can see as all the time and so that they can't walk away when we get close. A stall in a barn would have been perfect, then I would feed them from my hand and touch them all over so they can get used to the touch. Only then I would let them out where they are now.
You live and learn… Anyway, we will keep working with them and hopefully, we will be able to milk them next spring. If not, we will make sure to get the kids used to us from day one, this way we will be able to milk the next generation.
A couple of notes…
The company we got the fence from is Premier 1 Supply.
This is the energizer we got.
This is the net we got. We got 2 white 100′ rolls.
Those are the additional support posts we got. We got 8 of those but I am going to buy a few more.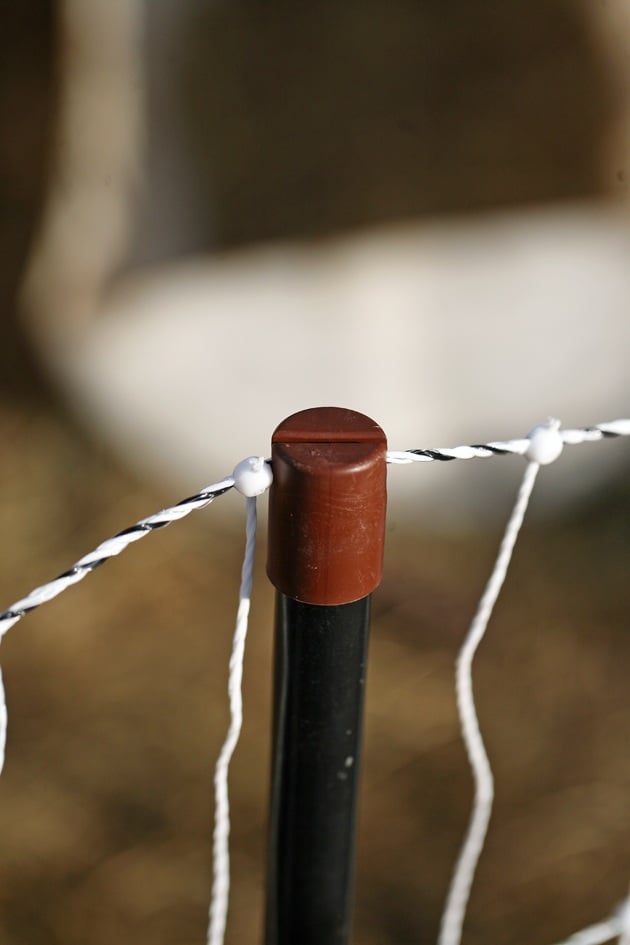 At the top of each support post, there is a slot to insert the top thread of the fence. This helps to keep the fence off the ground. So you can either use them next to the white posts for additional support or in between the white posts to lift the fence off the ground.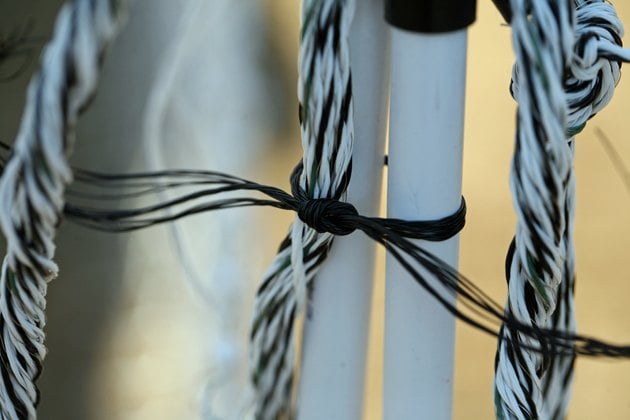 There is a gate that you can buy but we didn't get it. We tied the first and last posts together with the thread that comes with the fence and when we want to get in the fence area we turn off the energizer and untie the posts.
That's it. We will keep the goats in that spot for a few more weeks and then we will move them to another area and work on clearing the area that they are in now completely.
I would love to hear from you if you have any tips on how to handle scared goats or how to get them trained so I can milk them. Also, if you have any experience or thoughts about using goats to clear land, please comment bellow!