In this post, I'll show you step by step how we built a PVC greenhouse for the farm. This was a fun project but unfortunately, I didn't get to use the PVC greenhouse much (you'll see why in a minute). This is a great project that can really serve your farm well IF you live in a certain climate. Regardless, I hope this step by step tutorial will help you understand how you can build this greenhouse quickly if you feel that it's the right thing for your farm.
---
What part of gardening do you like most?
Most people will probably say harvesting is their favorite part of gardening, but my favorite part of growing plants is seeing the seeds sprout. I plant the seeds in the ground and come back every 20 minutes to check if they sprouted. I know they are not going to sprout 20 minutes after I planted them, but I just have to check.
Note – read on, but beware, this is what happened to this greenhouse a few short weeks later. If you live in an area that gets snow in the winter, I will not recommend you use PVC. Also, this is an old post on the blog so excuse me for the quality of the images.
DIY PVC Greenhouse…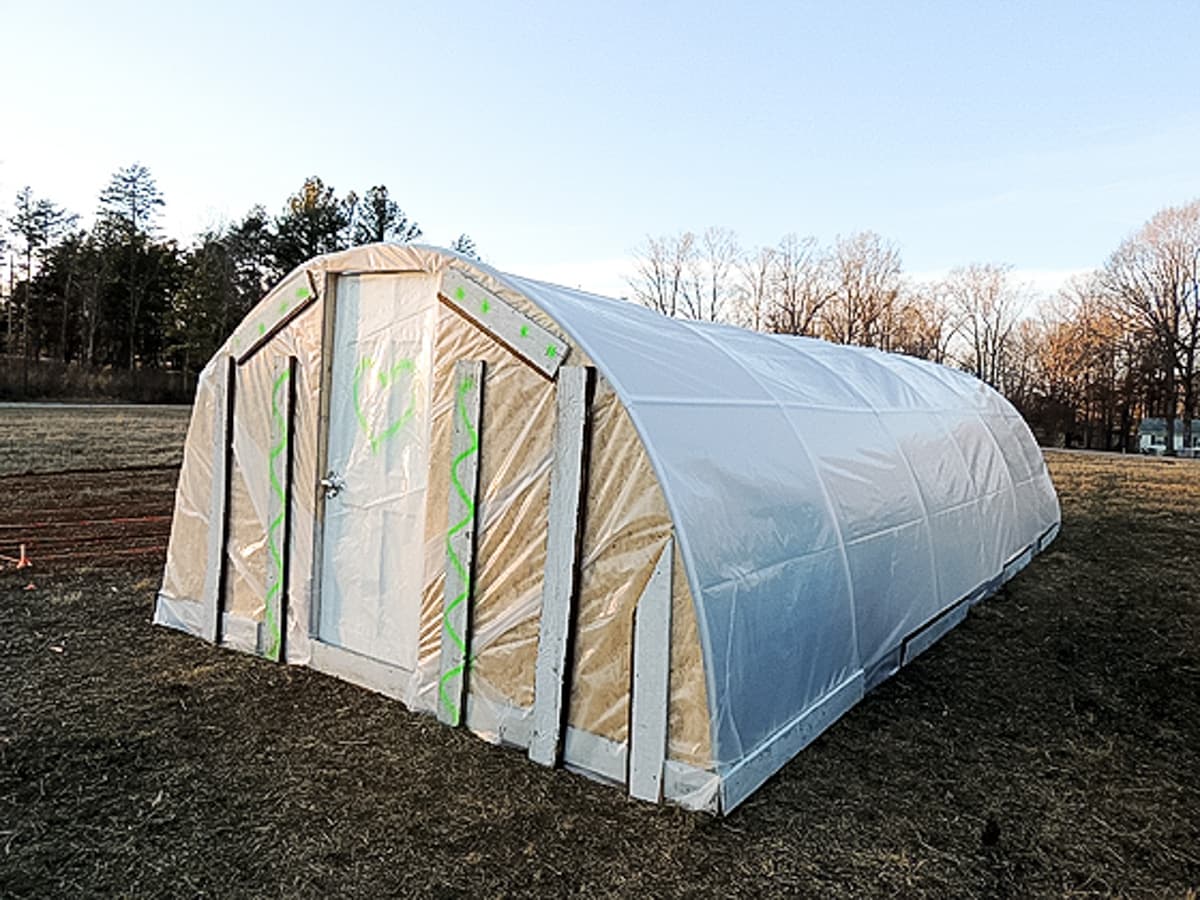 So last year, after I made the decision to start farming our land, I had to come up with a plan of how to get to the Farmer's Market as early as possible with a nice variety of vegetables to sell.
I met with my county cooperative extension agent on our land, which was just a cleared field back then, and as we were talking he suggested that I will purchase seedlings from a farm in VA. This didn't appeal to me so much. I didn't want someone else to start the plants for me. I want to see the seedlings sprout.
But I don't have $4000 for a commercial greenhouse. So I started looking around and watched many YouTube videos of people who built their greenhouses.
We were looking for something that we can do ourselves in a couple of days, something that will be big enough for a small farm, and that will cost us the least amount of money. We decided to go with a PVC greenhouse. We know this is not a greenhouse that will stay standing for many years, but if it lasts three years until the farm takes off we'll be grateful.
This 12'x30′ greenhouse cost us a little over $300 because we had some lumber and a door laying around that we could use. If you have absolutely nothing to recycle, it should cost you about $360.66 + your local sales tax.
Here is the list of materials (prices accurate as of 1/27/2015):
23 Charlotte Pipe 3/4-in x 10-ft 480-PSI Schedule 40 PVC Pipe @ $2.54 = $54.42
15 LASCO 3/4-in Dia 90-Degree PVC Sch 40 Cross Tee @ 2.37 = $35.55
6 LASCO 3/4-in Dia PVC Sch 40 Tee @ $0.47 = $2.82
4 Gampak 4-Pack 3/4-in Rigid Strap @ $0.87 = $3.47
Oatey 8-fl oz PVC Cement @ $5.18
2 doors – better to buy storm doors. If you get an indoor kind of door, make sure you either paint it or cover it with plastic. We used leftovers from out greenhouse film to do that. Don't buy new doors! There are a gazillion doors on Craigslist, and you can easily find a very cheap door or even a free one. I calculated them at $20 each = $40.
4 2x6x16 treated lumber (for the long sides of the frame) @ $10.97 = $43.88
2 2x6x12 treated lumber (for the 2 shorter sides of the frame) @ $8.57 = $17.14
12 2x4x8 treated lumber (for door frames and frames to support the plywood at the ends) @ 2.97 = $35.64
14 2 feet rebars @ $1.84 = $25.76
4 sheets of plywood @ $7.45 = $29.80
6 mil Greenhouse film – $67. Everywhere that I looked online, greenhouse film cost about $113 for a clear 6 mil 20'x50′. I was about to order when I decided to check my local farm store (Southern States). They didn't have it in the store but were able to order a 6 mil 20'x100′ clear greenhouse film for me for $67! I might go ahead and add another layer of film in the near future, but so far we covered the greenhouse just once. Call around before you order online. The film must be at least 6 mil (better to go with thicker if you are in areas with heavy snow), and 20 feet wide. Buy at least 60′ of the film.
Materials total = $360.66
Please note, we love building things ourselves, but truth be told, we are not very good at making them pretty. They will always be a 100% functional, but pretty? Not so much. As we were nearing the end of the project, I asked my ex-husband how come we don't try to make things pretty. He gave me the look, the one that says "I've been working on this thing for two days and you dare to complain?".
I dropped the subject and went to the other side of the greenhouse to work on the plastic cover. When I came back, I found neon green graffiti on the end of the greenhouse… I guess it was his way to make this thing "prettier". Oh well. I just wanted you to know in case you were wondering about the artwork.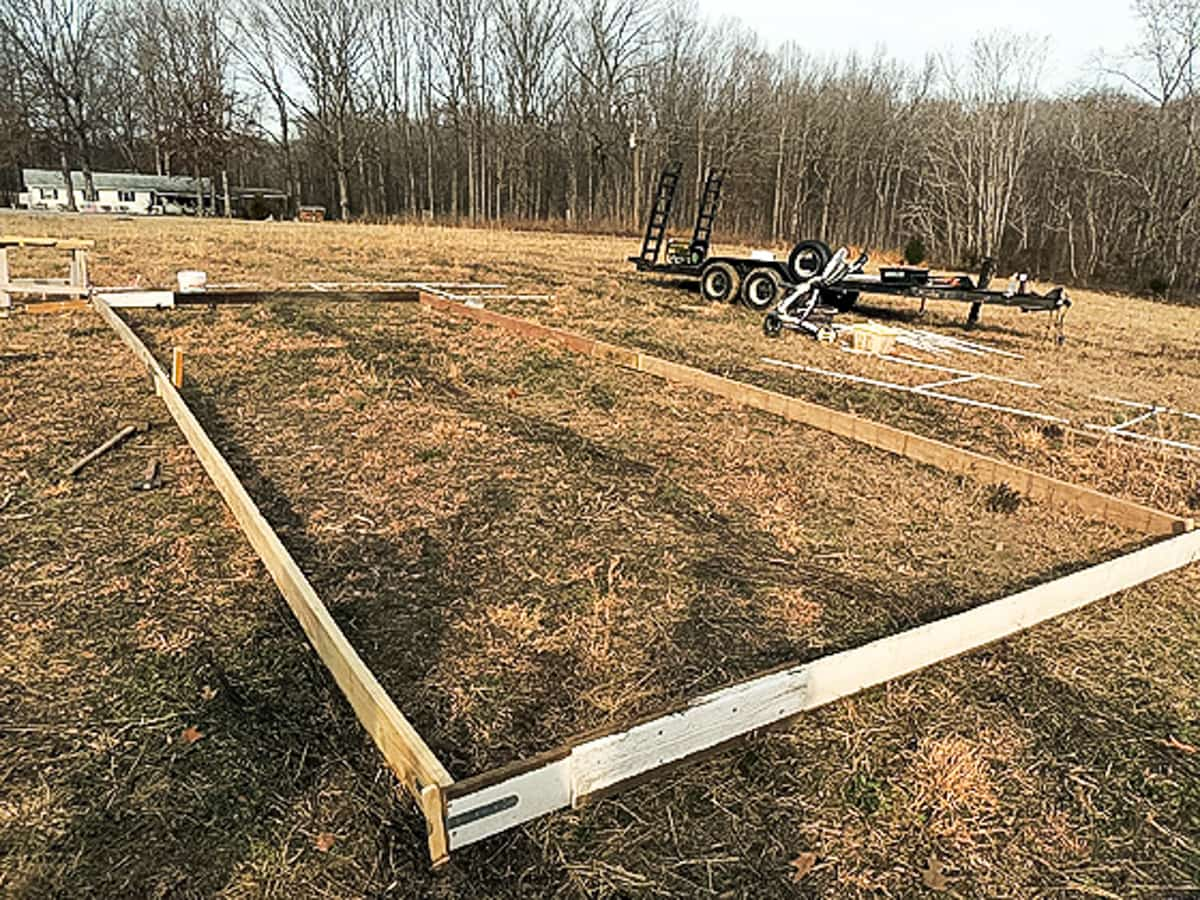 We started by measuring the lengths and diagonals of the rectangle. The shorter lengths are 12′ each, and the longer ones are 30′ each. The diagonals must be equal. Then we built the frame from 2x6x16s and some reclaimed wood we had laying around. If you have to purchase everything, you'll use the 2x6x16 lumber for the long sides (2 for each side, shorten each one by 1 foot), and 2x6x12 lumber for the short sides.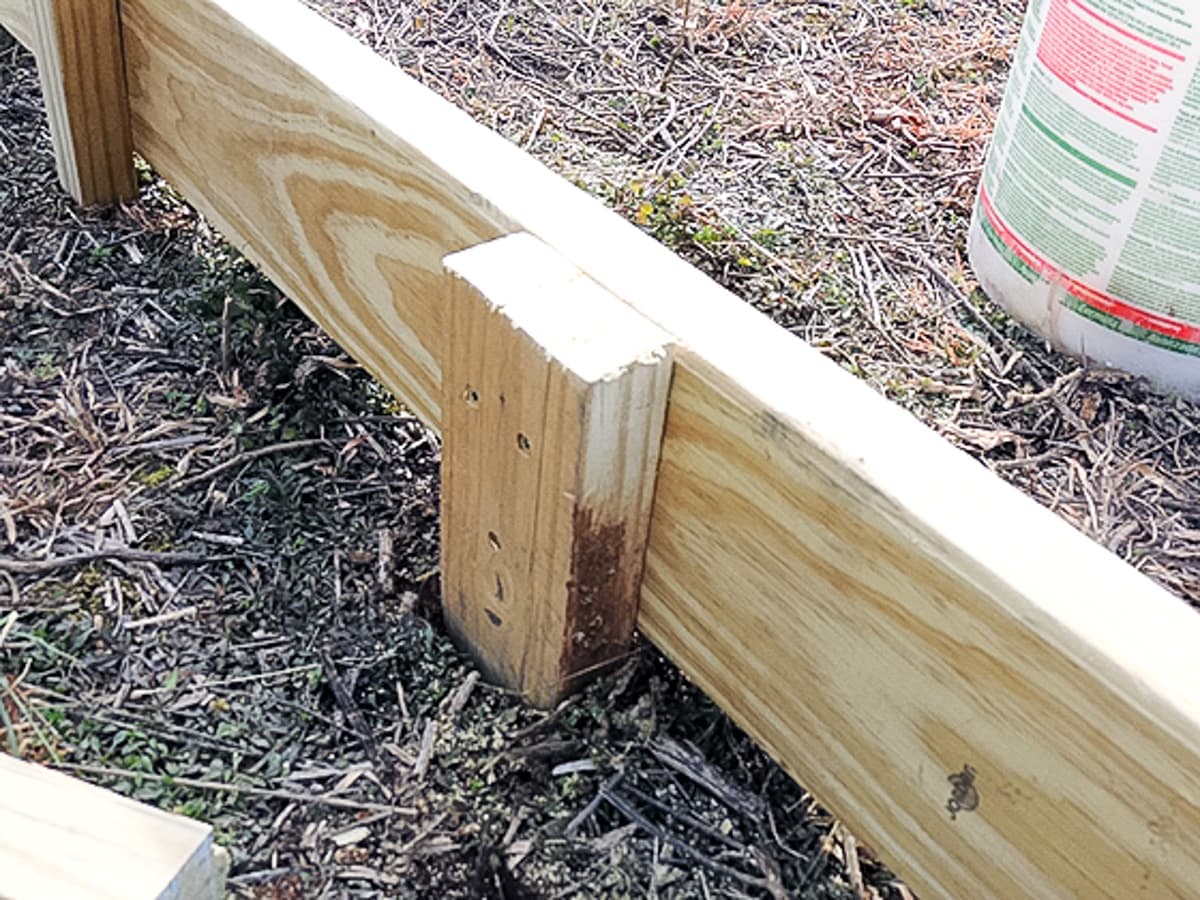 Next, we secured the frame by hammering a few pieces of leftover lumber into the ground and screwing the frame to them.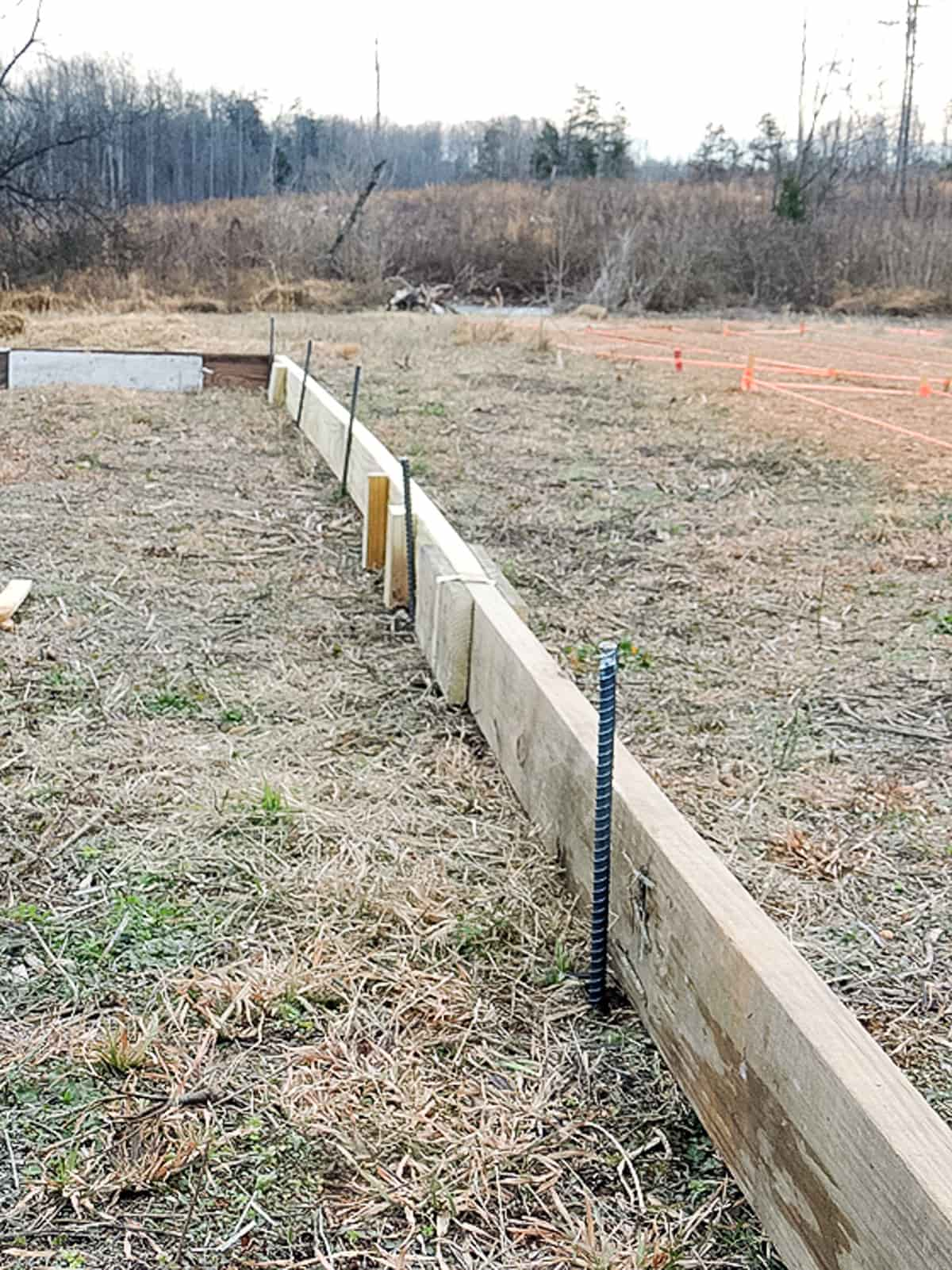 We positioned the rebars every 5′ down the two long sides of the frame. Now the frame is ready for the PVC.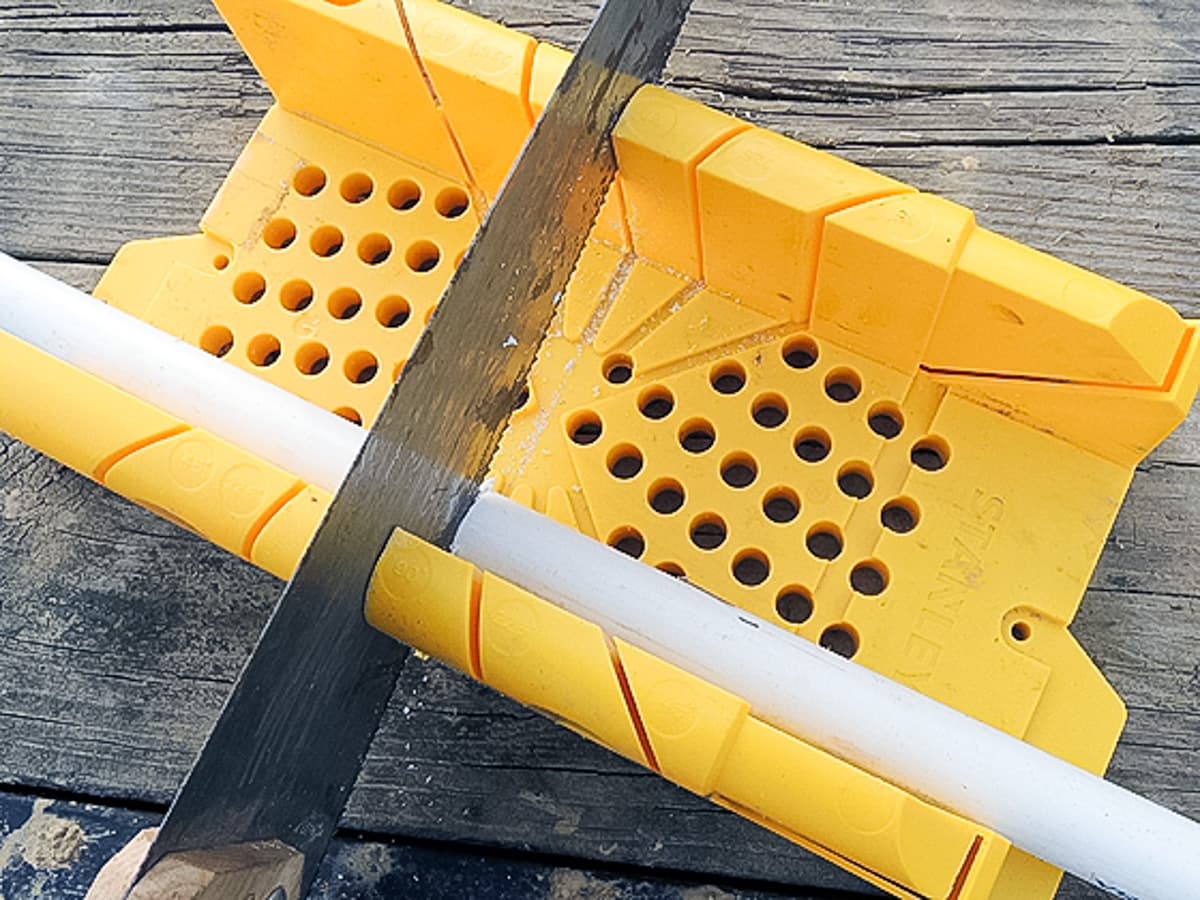 To prepare the PVC, we cut all the 10′ sections in half…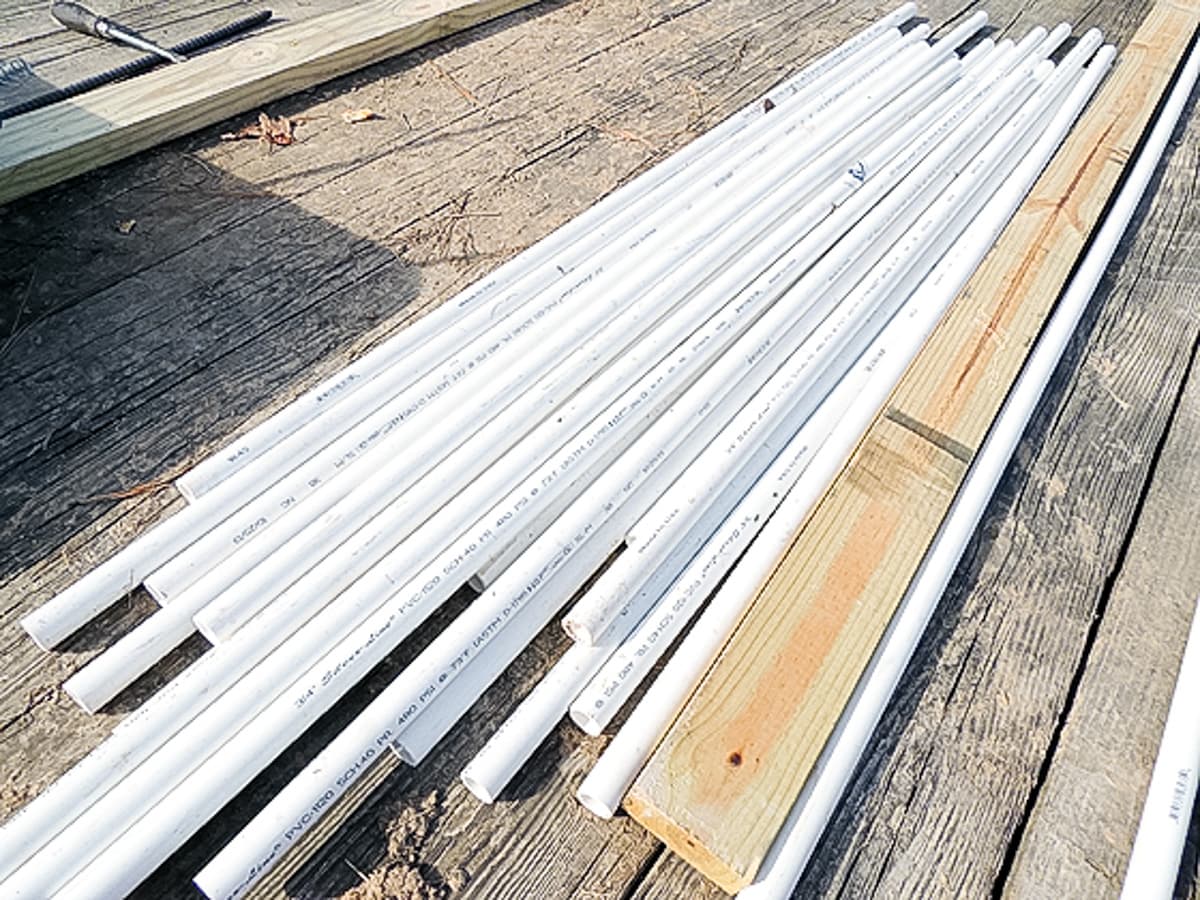 So we were left with 46 5′ PVC pieces.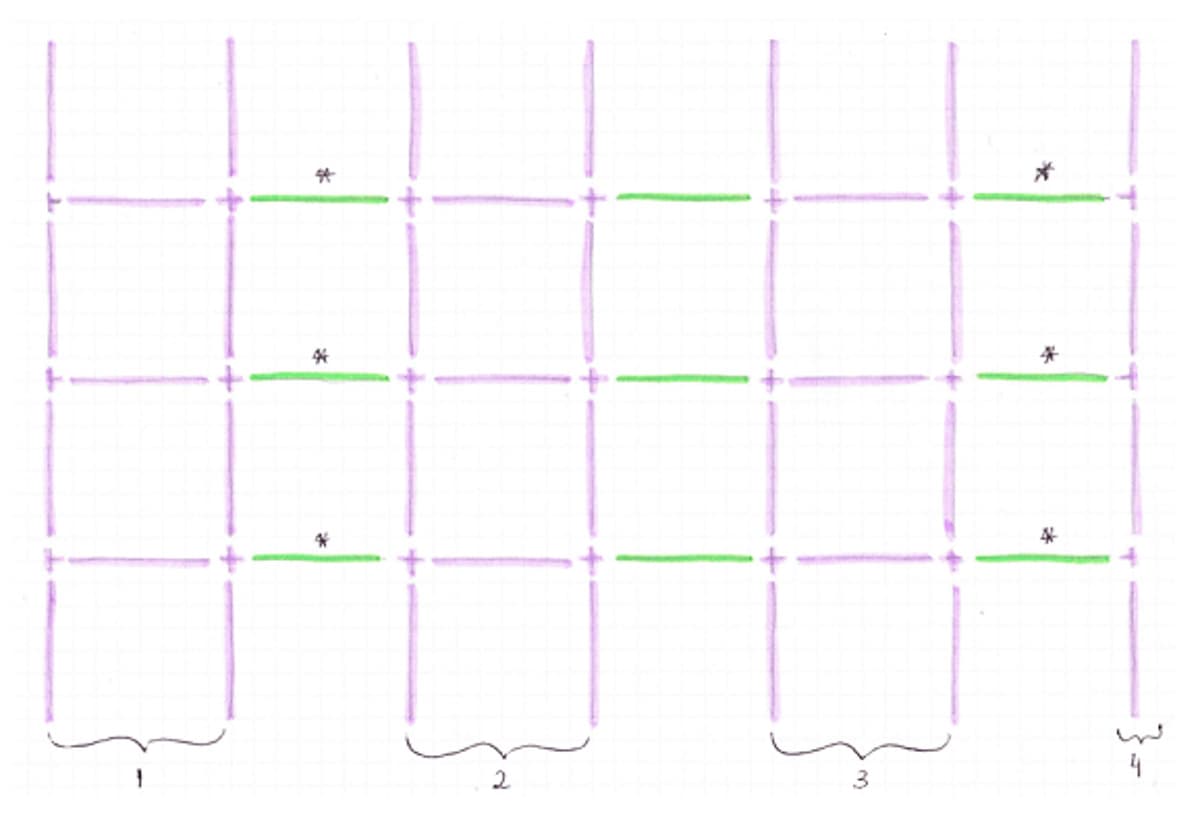 Each line in the picture above represents a 5′ PVC pipe. We started by assembling sections 1, 2, 3, and 4.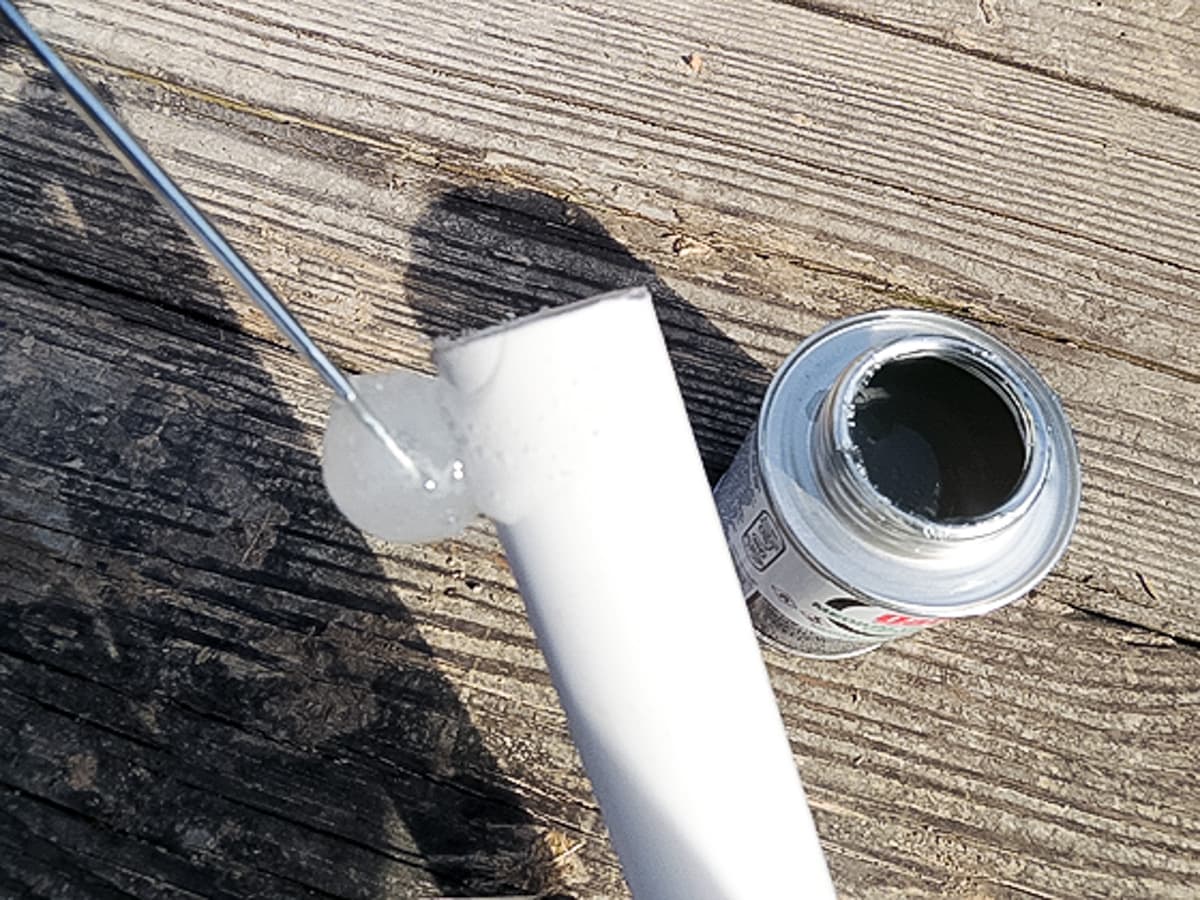 Use Oatey PVC Cement to coat the end of each pipe and the inside of the joints. Then, you just push the pipe into the + or T joints and let it dry for at least 30 minutes. (Note, it is better to do this a few hours before you install the hoops to make sure the cement is completely dry).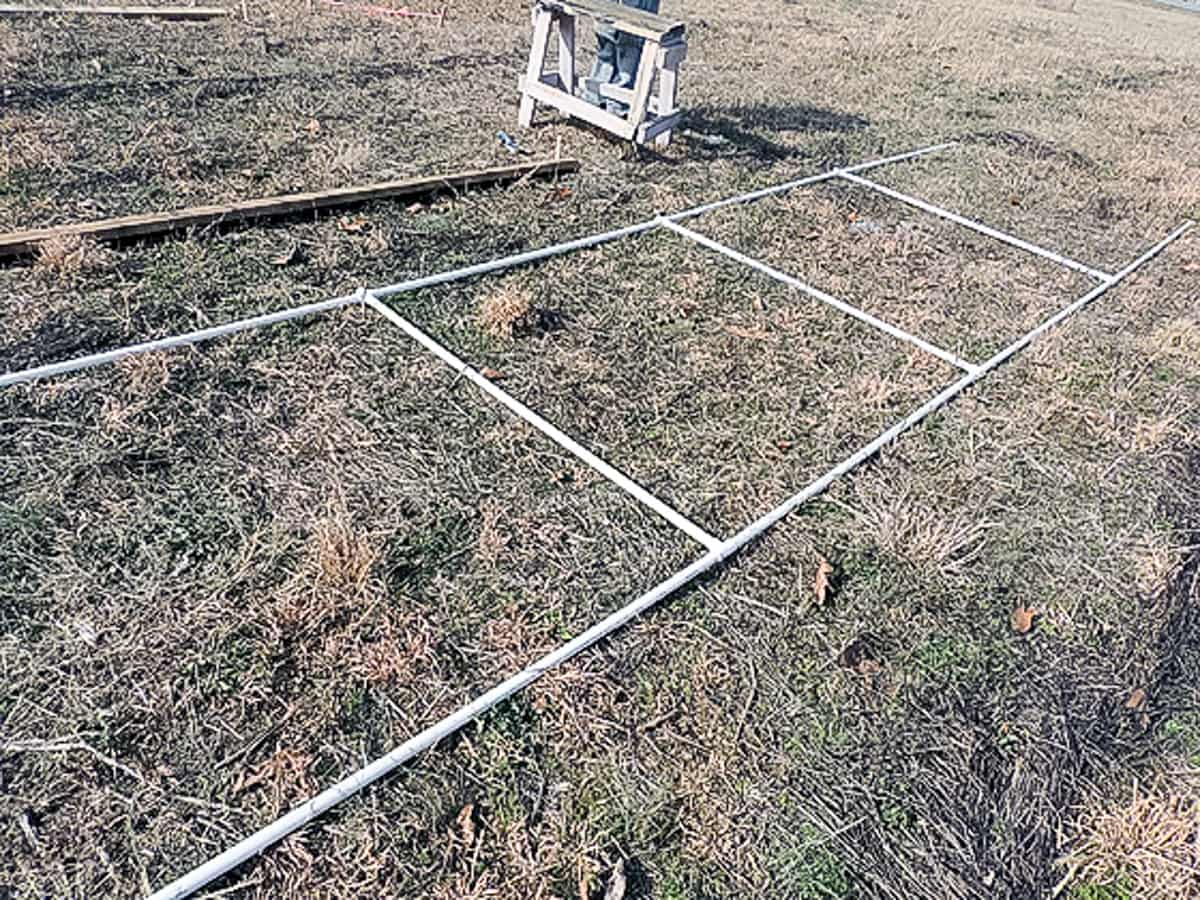 We ended up with three sections that look like the one in the picture above (1, 2, 3) and one end section (4). Make sure you make those sections on a flat surface, so the opening of the T and + joints all point in the same direction.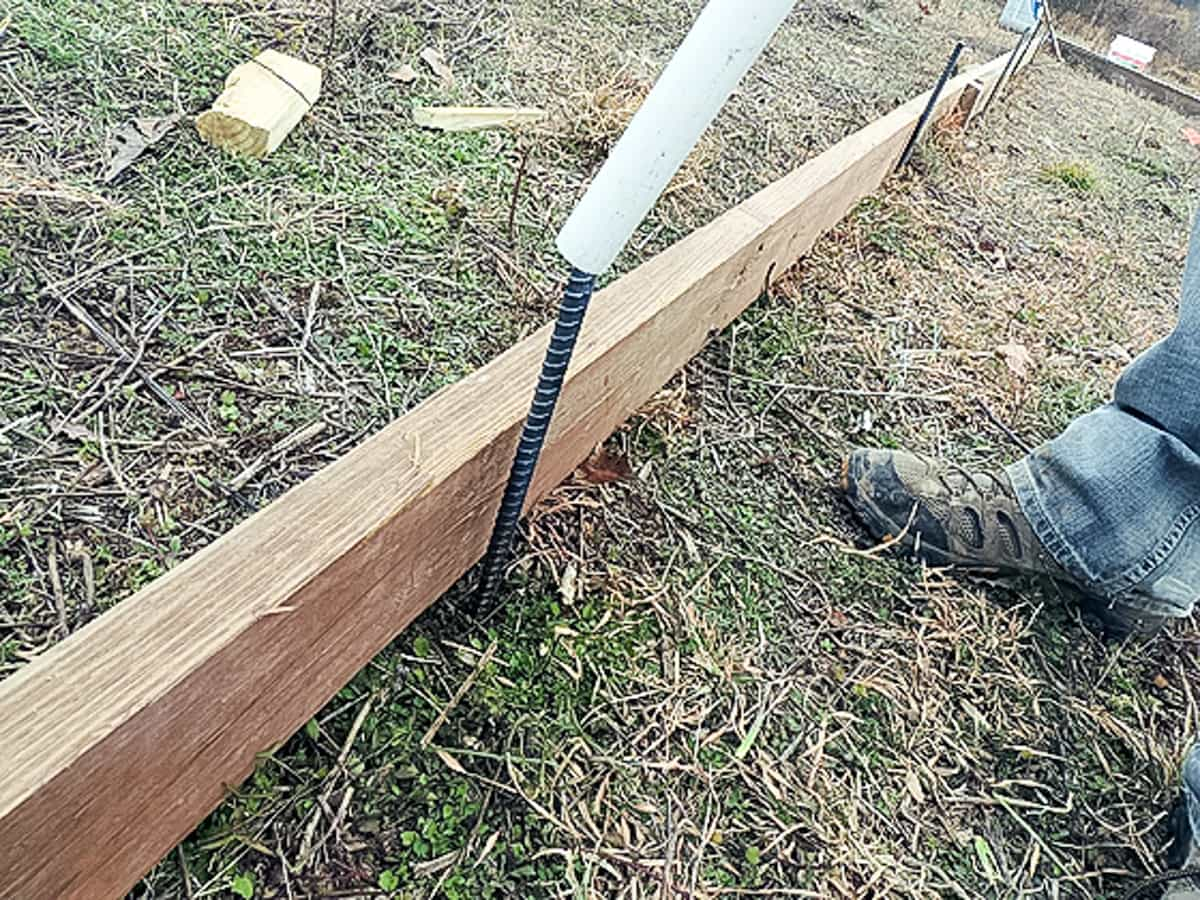 To install the hoops, you simply slide the pipes over the rebars.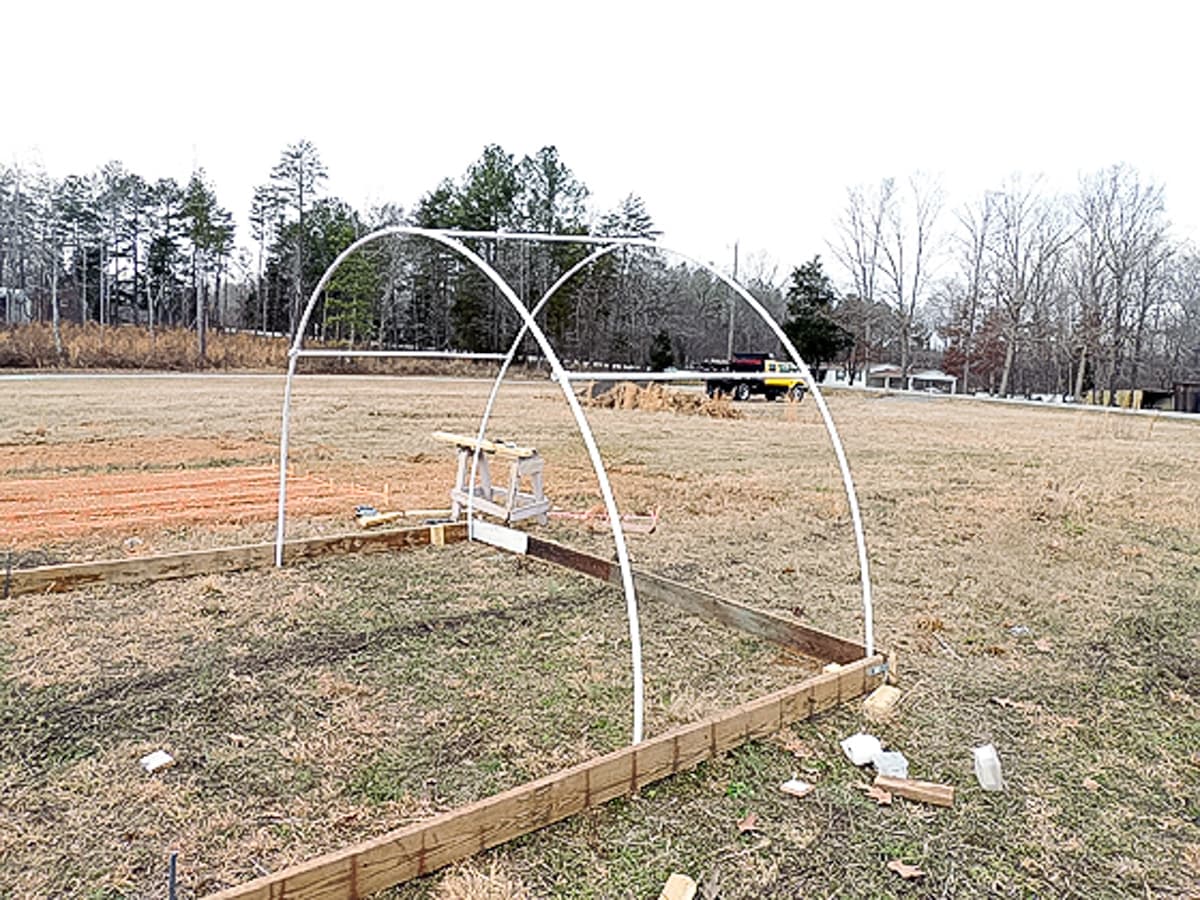 Here is the first hoop going up.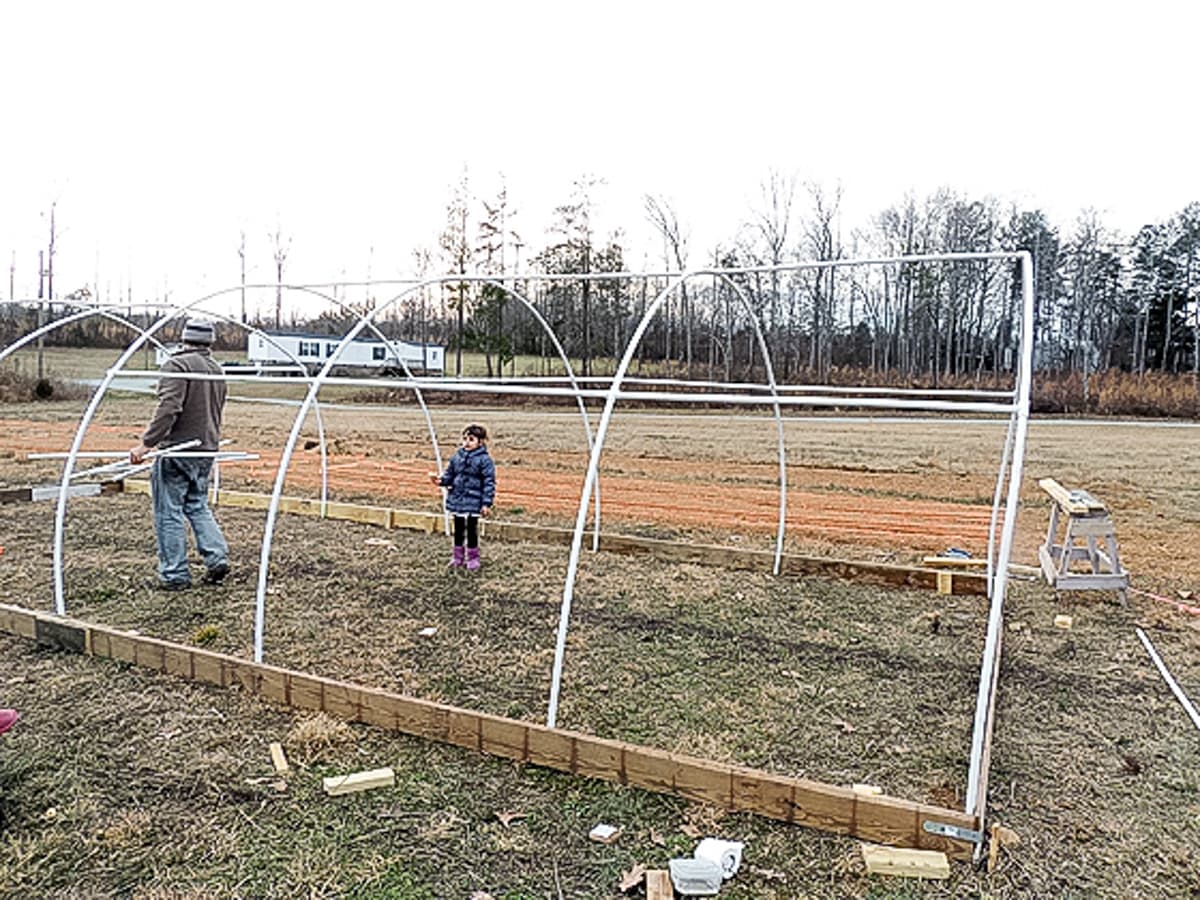 After installing sections 1, 2, 3, and 4 up, connect them with the remaining 5′ PVC pipe (the ones marked in green in the diagram above).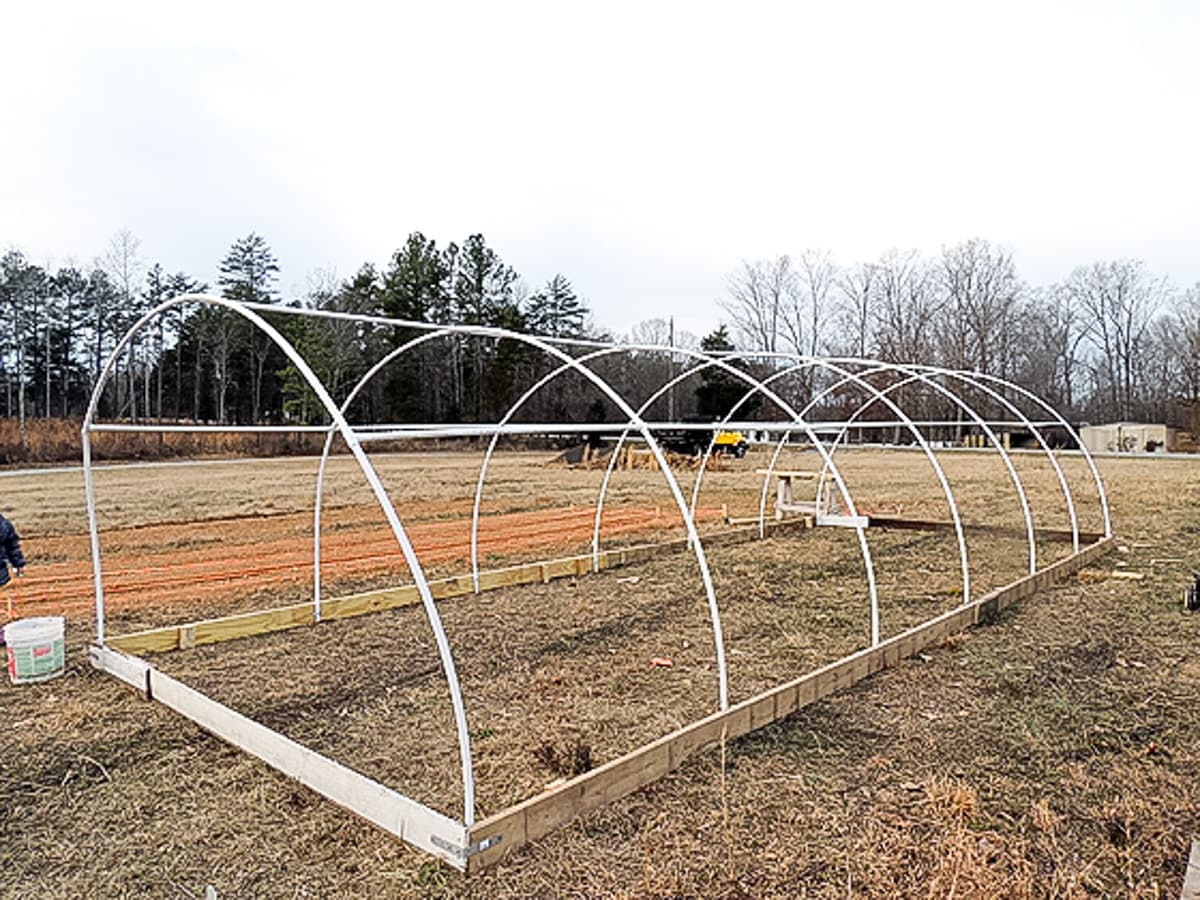 Notice one thing here; since each of the + joints adds about an inch, we ended up with the last hoop pushed out of the frame. To fix this, we shortened the pipe sections that have a star above them in the diagram above.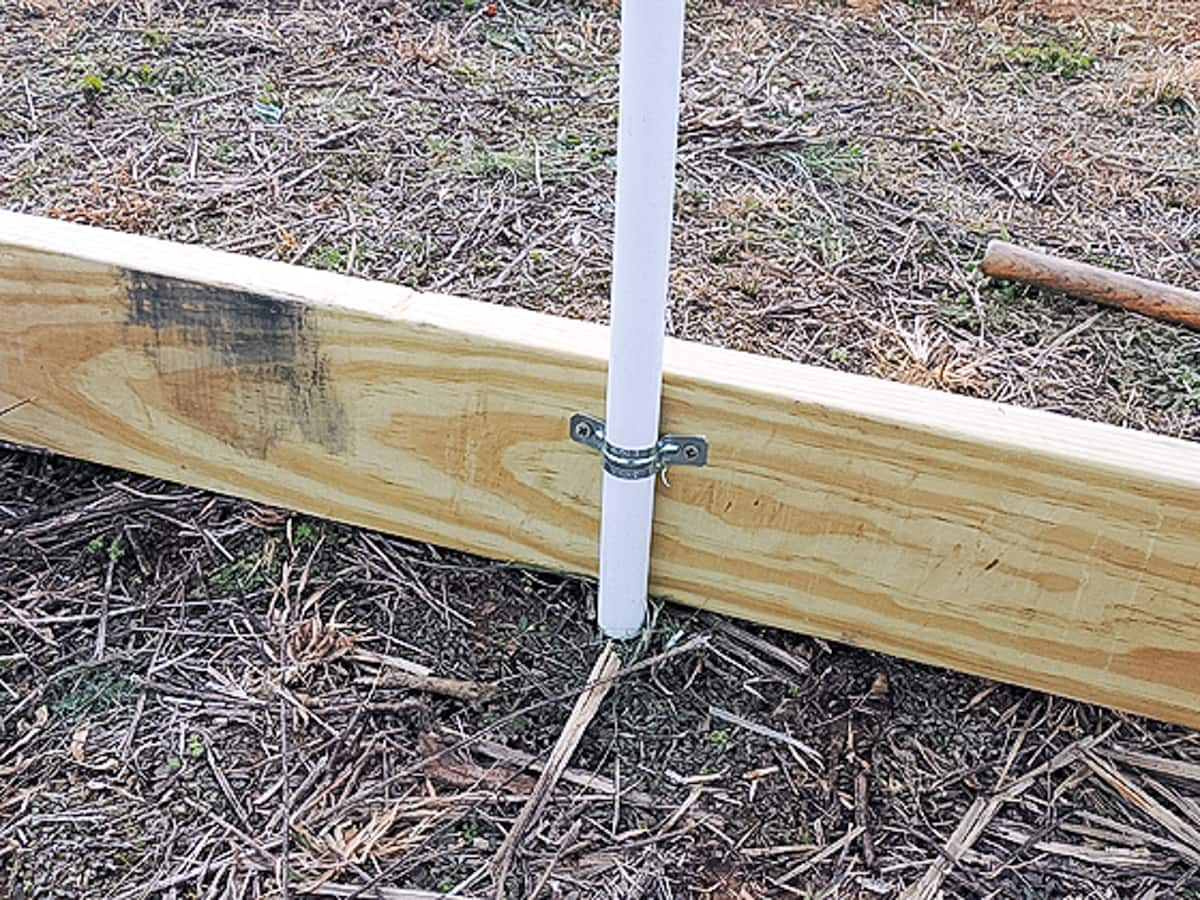 Next, we secured the pipes to the frame with the rigid straps.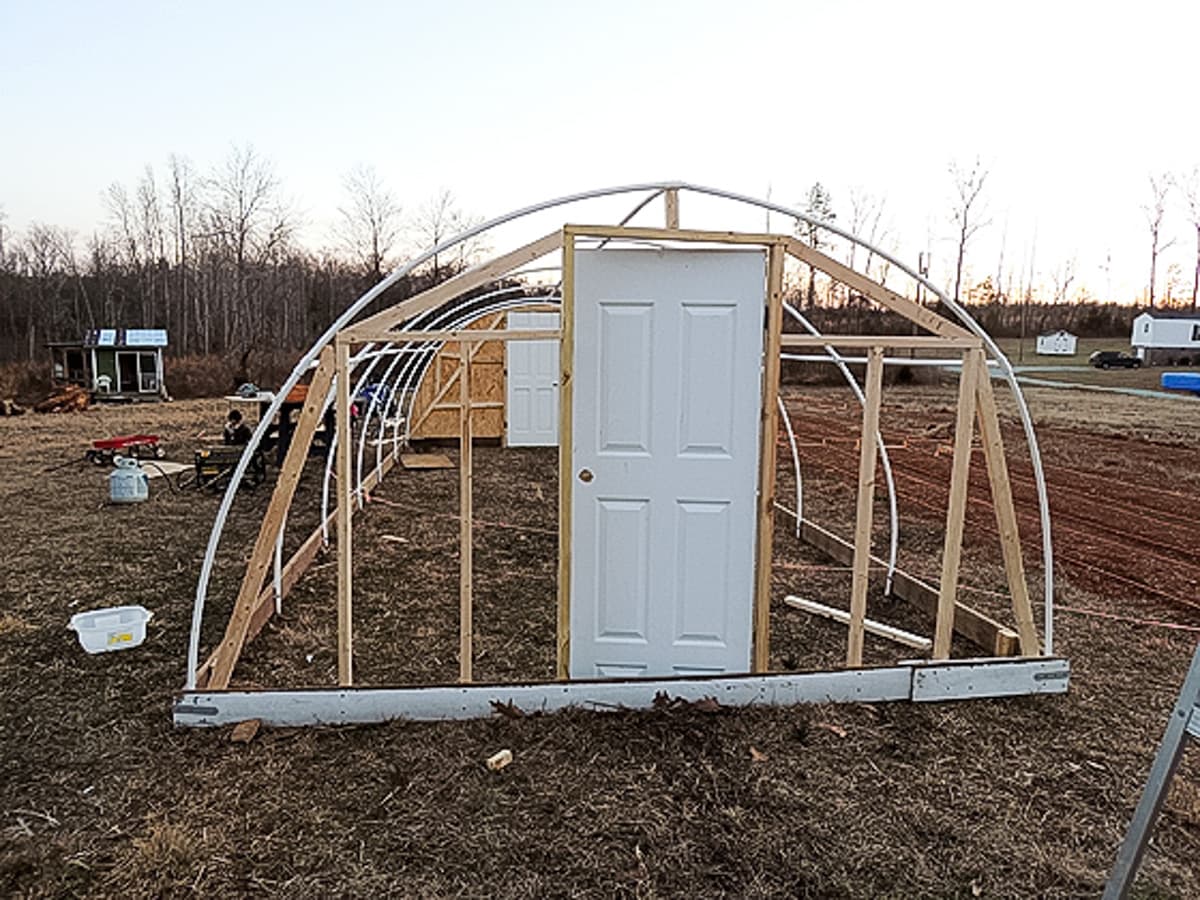 The ends were the most amount of work. We built a frame for the door and a frame to hold the plywood.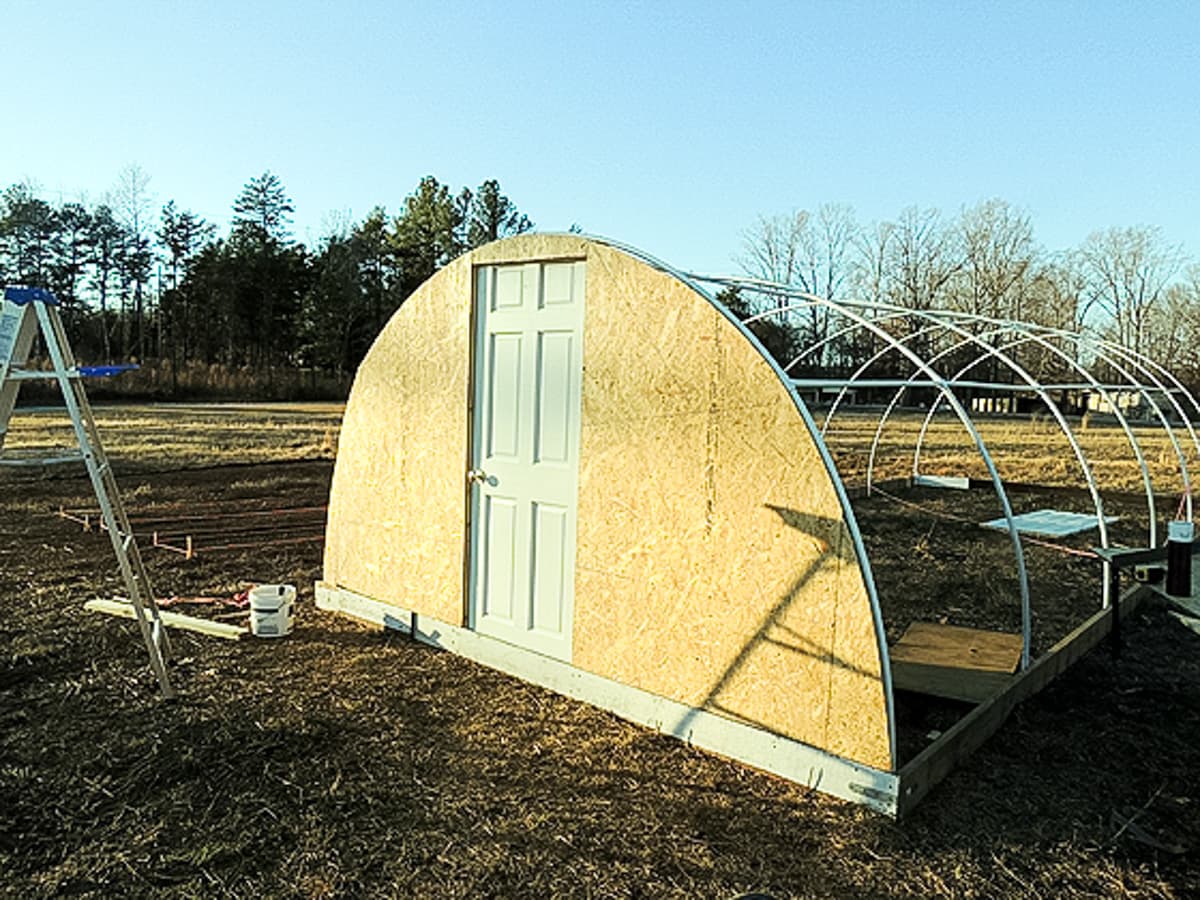 On the frame goes the plywood…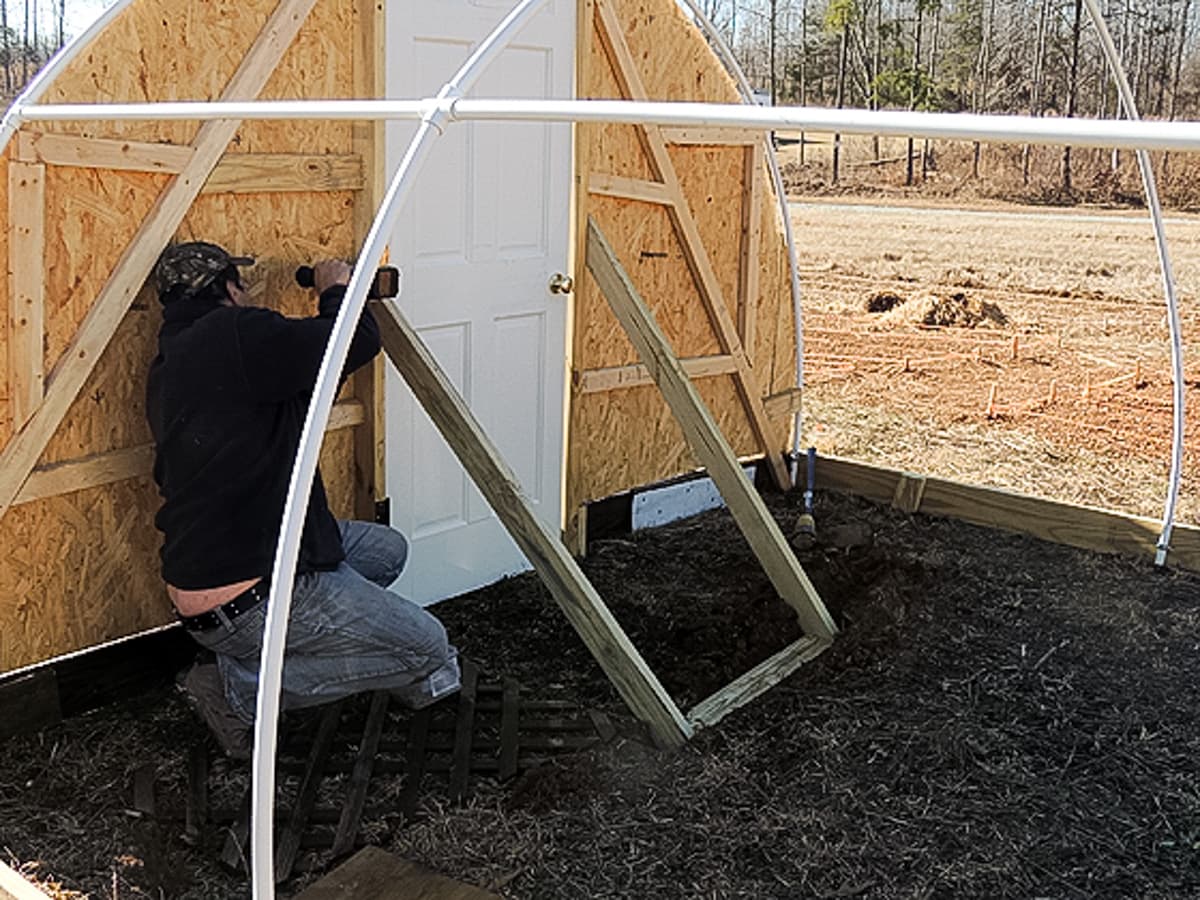 We ended up adding more support since it gets really heavy with all the plywood. Looking back we should have dug two holes for the 2x4s that make the door frame and bury them in the ground as you will do with fence posts.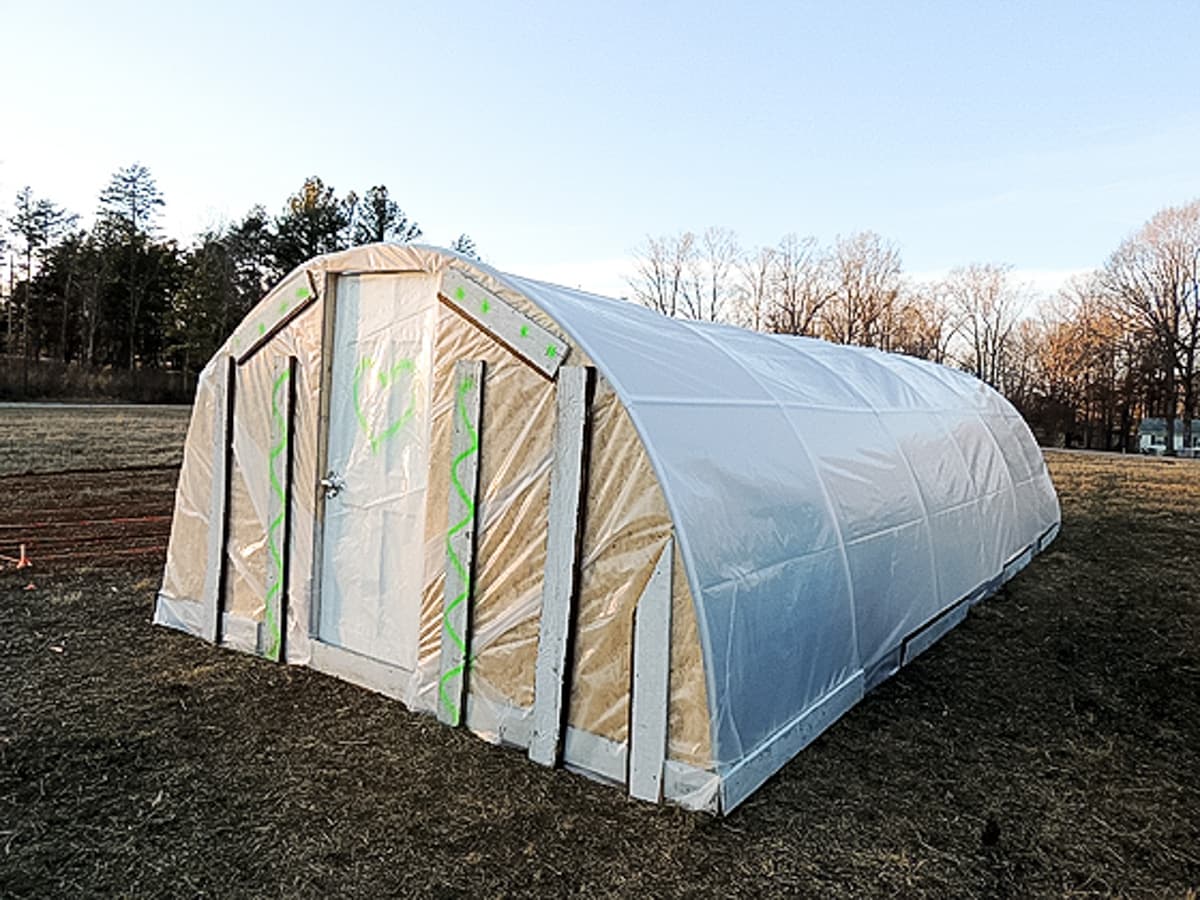 Lastly, we covered the whole thing with 6 mil greenhouse film (since we used untreated plywood and indoor doors we covered them as well. Try to use a storm door if you can find one. You can also paint the plywood and door instead of covering them with plastic). We secured the film to the frame with a stapler gun and then added leftover pieces of wood around the outside. We screwed those to the frame so the film is between those pieces and the frame.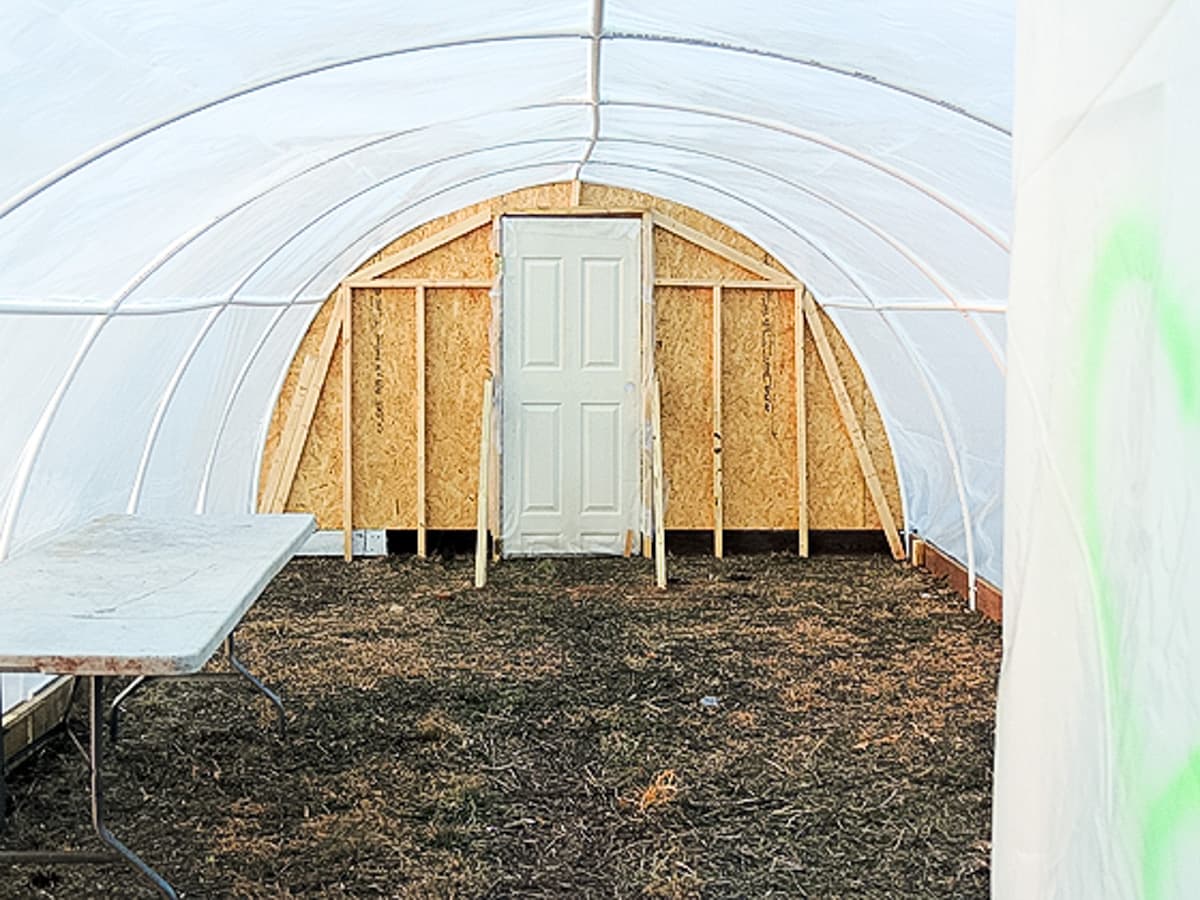 It gets very very hot in there. It's very important that you have two doors or at least a door and a window. You will have to open both ends on a warm day if you don't want to cook your plants. The plants also will benefit from airflow.
I think I will cover the ground with a thick layer of mulch or weed barrier fabric, so I don't end up with a jungle of weeds inside the greenhouse. We will also build tables and a potting station inside.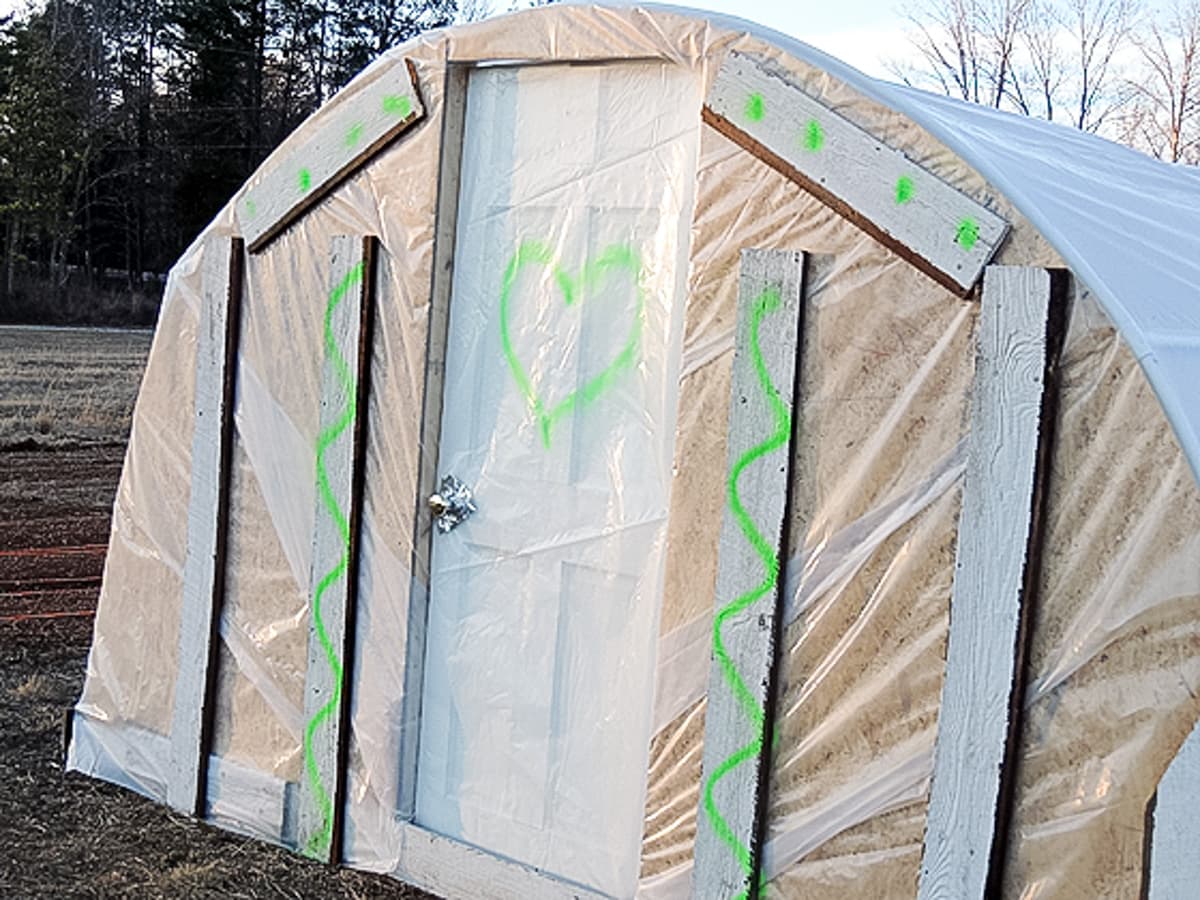 This project took us about 2.5 days, and we have three little kids running around. So for $360 and two days of work you can have a very nice size greenhouse to start plants early.
---
More Homestead DIY Projects…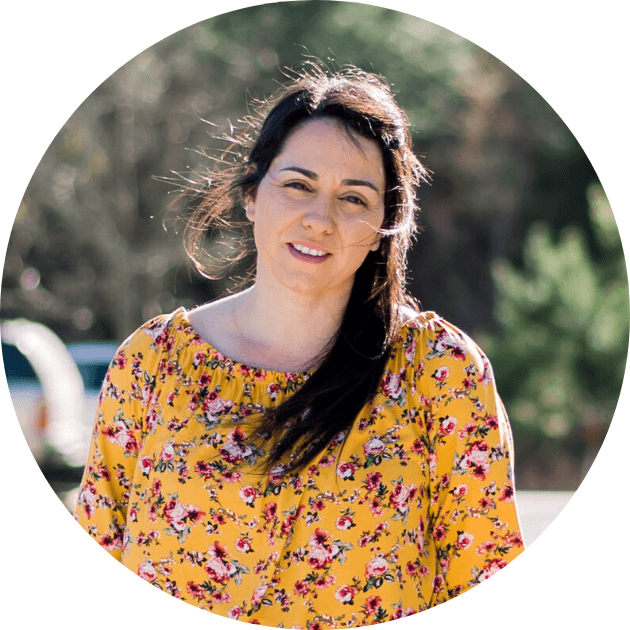 Hi! I'm Lady Lee. I help homesteaders simplify their homesteading journey while still producing a ton of food! I am a single mother of four, I was born in Israel and raised in an agricultural commune called a Kibbutz. Now I homestead in central NC.