In this post, I'll show you how to make toilet paper roll seed starter pots. There are four different ways to do this and they are all super easy and fun. The pots are biodegradable and so at transplanting time you don't need to remove the seedling from the pot.
---
A couple of years ago I came up with the idea of creating a kid-friendly vegetable garden. I wanted to create a space where my kids can go wild and dig and experiment with growing food without messing up the "real garden".
I wanted the kids to be involved in the whole process from planning to harvesting and I was looking for a fun way for us to start seeds indoors, something a bit more creative than filling a 72 cell flat with soil, and came up with the toilet paper method.
How to Make Toilet Paper Roll Seed Starter Pots…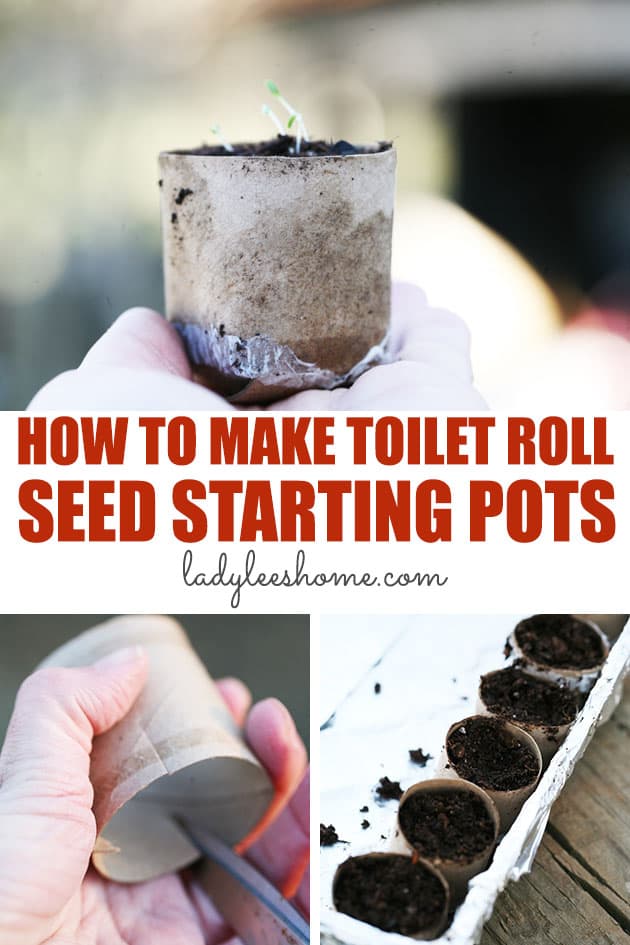 It was a fun project back then. I didn't expect too much of it but I was surprised to see how simple it was to make the pots and how easy it was to transplant the seedlings to the garden.
Benefits of Toilet Paper Roll Seed Starter Pots…
Save money – seed starting equipment isn't cheap! Even though you can use it year after year, it's still an investment. If you are growing on a smaller scale, and you start seeds indoors, this is a great way to save some money on seed starting equipment, assuming that you use toilet paper…
Grow healthy seedlings – these rolls hold a nice amount of soil so you can grow your seeds to good-size strong little plants before transplanting them to the garden. They have more than enough room to develop.
Biodegradable – toilet paper rolls are biodegradable. I think that this is my favorite benefit! You don't have to take your young plant out of the pot to transplant it, you just plant the whole thing in your garden and with time the roll will decompose.
Option to start seeds that we usually direct seed – since we don't have to remove the plant, we can try to start seeds that we usually direct seed in the garden, like beans or peas, for example. These plants don't like to be transplanted, but since we don't have to remove them from the pot, they do very well in toilet paper rolls.
4 Ways to Use Toilet Paper Rolls For Seed Starting…
There are 4 different ways to use toilet paper rolls as seed starting pots. They are all very simple ways. You can use whichever way you like or whichever way is right for the seeds that you are starting.
Method 1 – Tall Roll, No Bottom…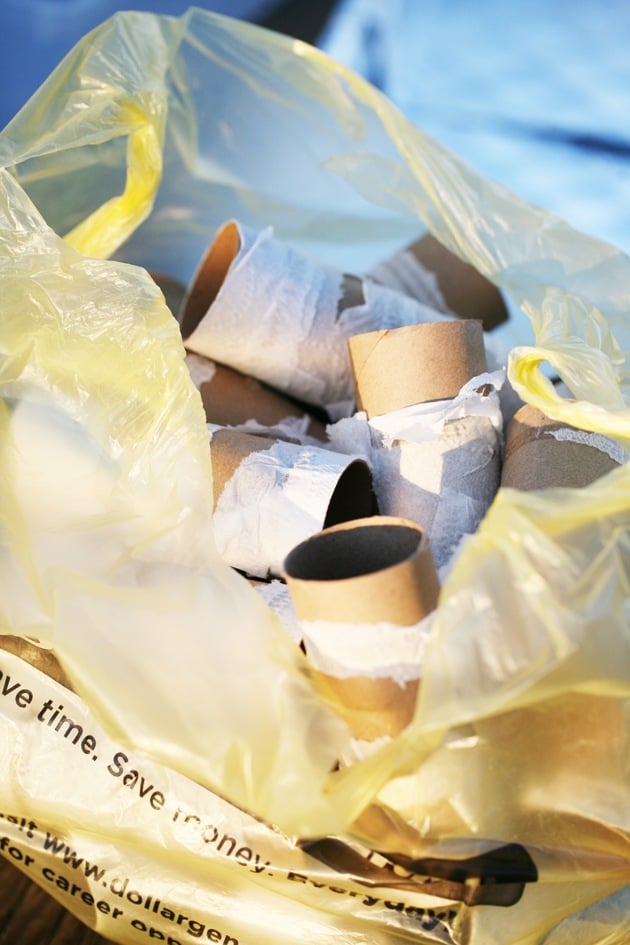 Collect your rolls…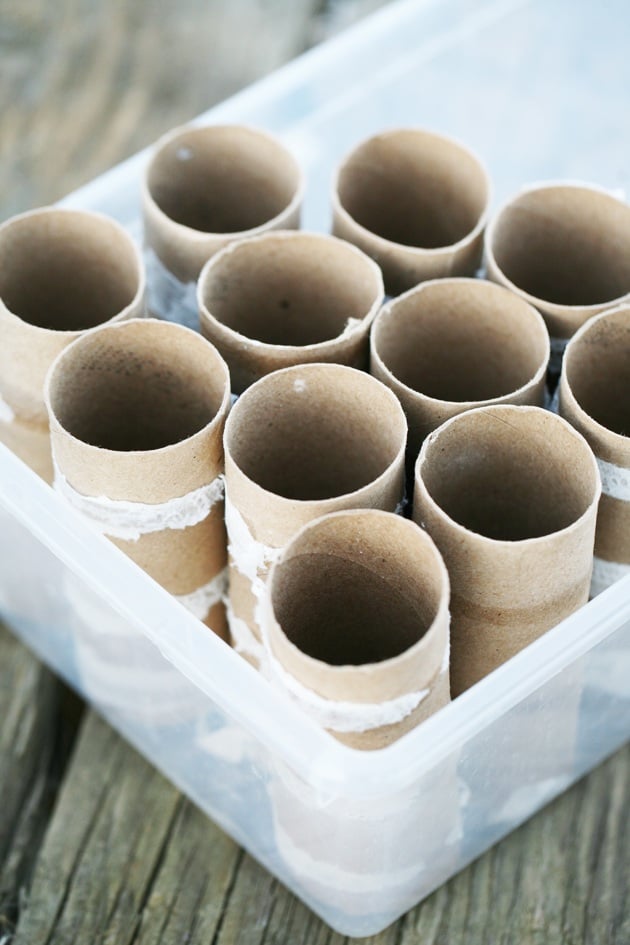 Take a plastic bin (I used the basic 6 qt bin you would use inside the house to organize stuff) and place the rolls in it tight together. Fill the rolls with seed starting soil (we will go over that part soon) and plant your seeds in the center of each roll.
You can start seeds like corn and beans and peas this way. They are larger seeds that usually are direct seeded, but since the roll holds a nice amount of soil and you don't have to remove the plant from it when transplanting, those seeds will do good in the tall roll.
Method 2 – Short Roll, No Bottom…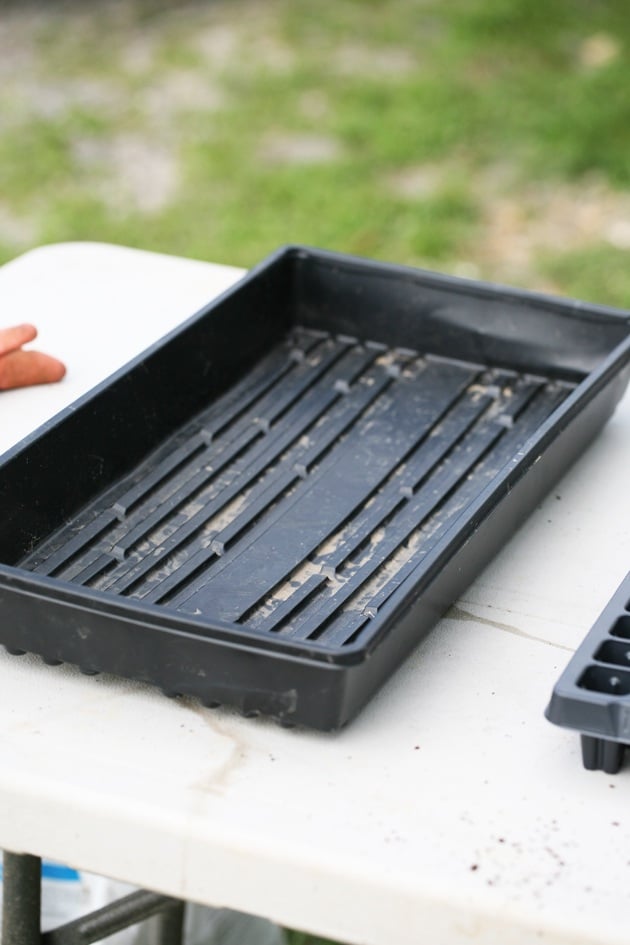 The next method is similar but instead of using the whole roll, you use half the roll. Many crops like lettuce, for example, don't need so much soil when started indoors, so instead of using the whole roll, we can simply just use half.
It's easy to use the regular seed starting leak-proof trays for this…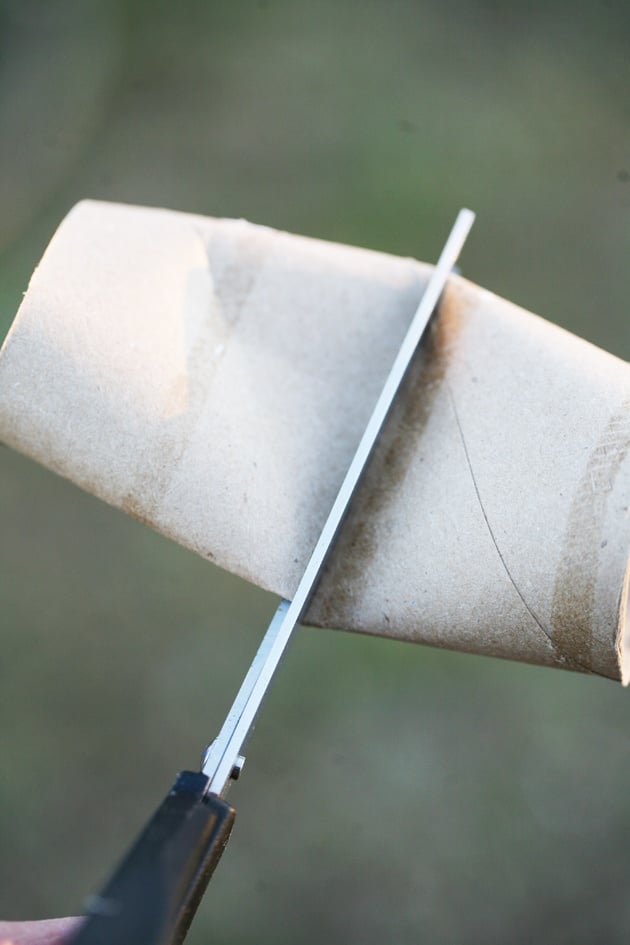 Cut each roll in half…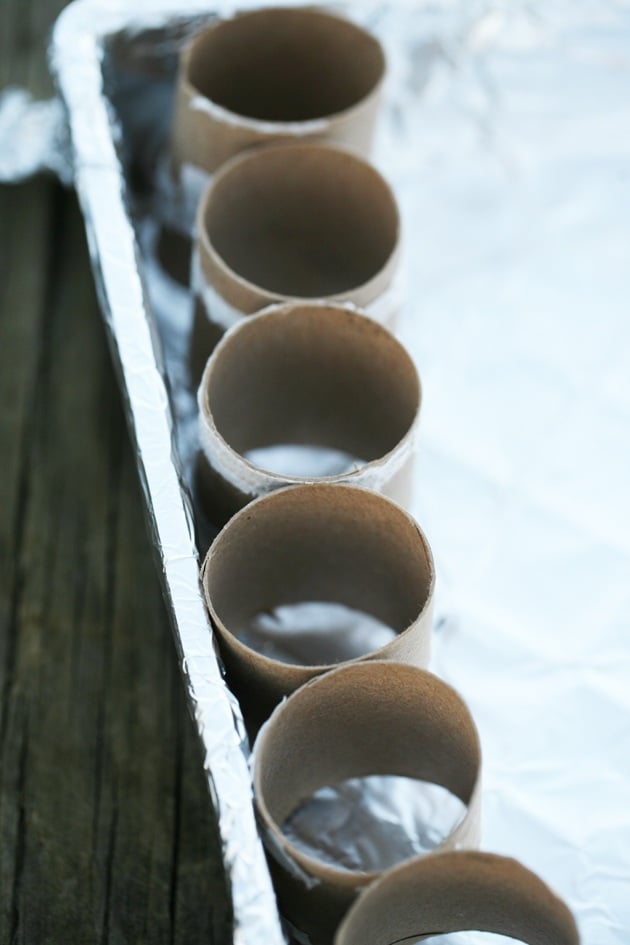 And placed the rolls in the tray. I could fit about 80 half rolls in this tray. Then I filled the rolls with soil and planted my seeds.
Method 3 – Tall Roll With a Bottom…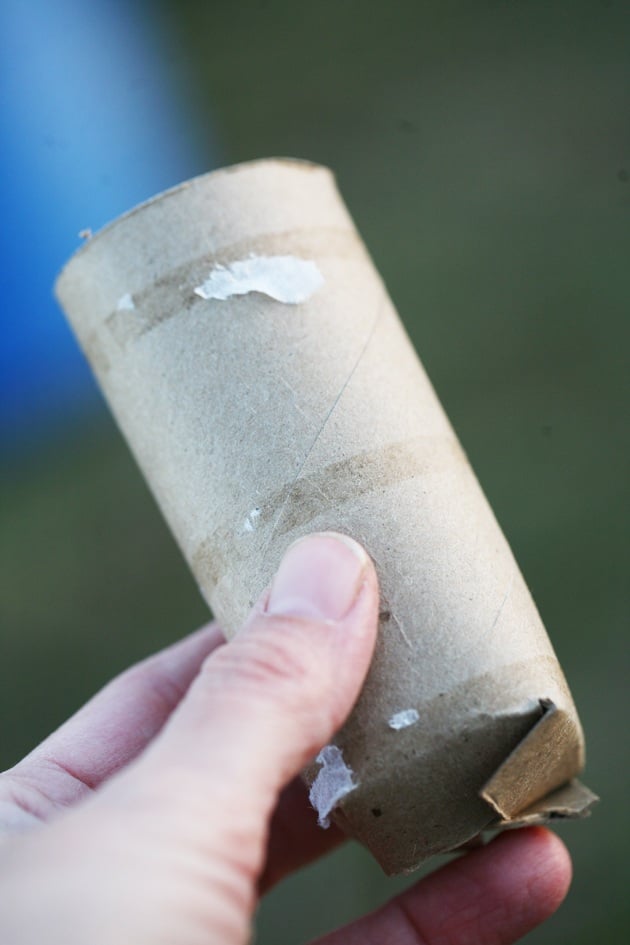 The third method is to use the whole roll but close it at the bottom, this will help to keep the soil around the roots when lifting the roll to transplant. I show you how to close it below…
Method 4 – Short Roll With a Bottom…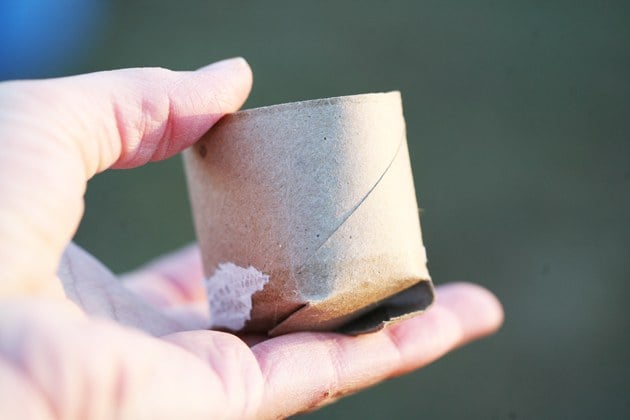 And the fourth way to do it is to use half a roll and close the bottom. This is what I ended up doing because this little pot holds enough soil to start most seeds.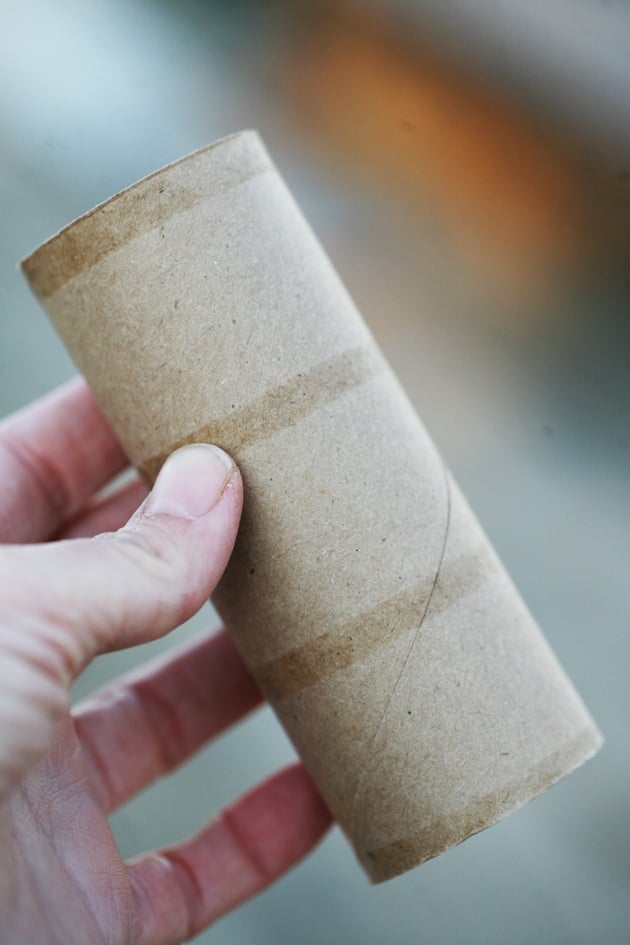 Grab a roll…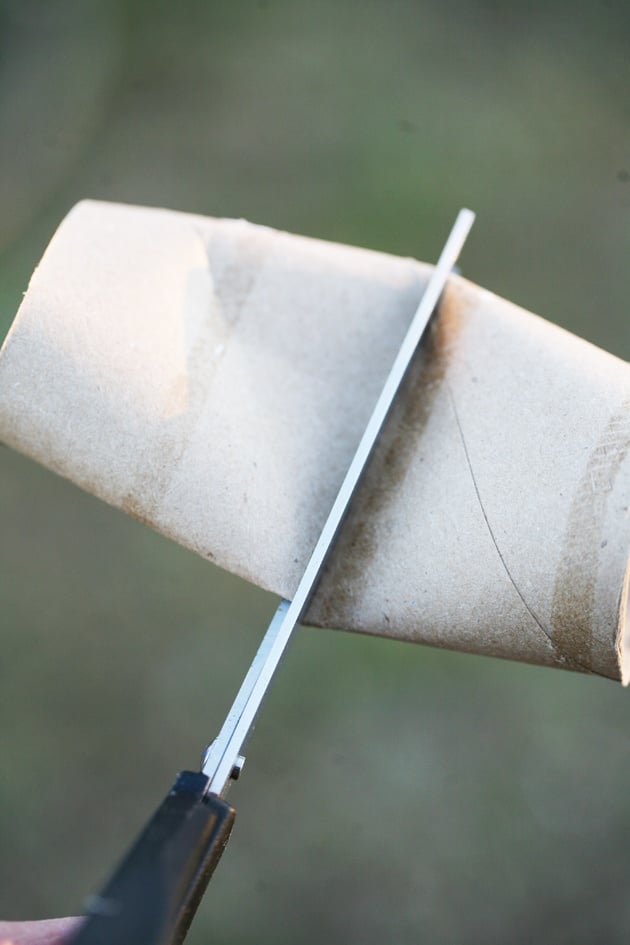 Cut it in half (or don't if you chose to go with method 3)…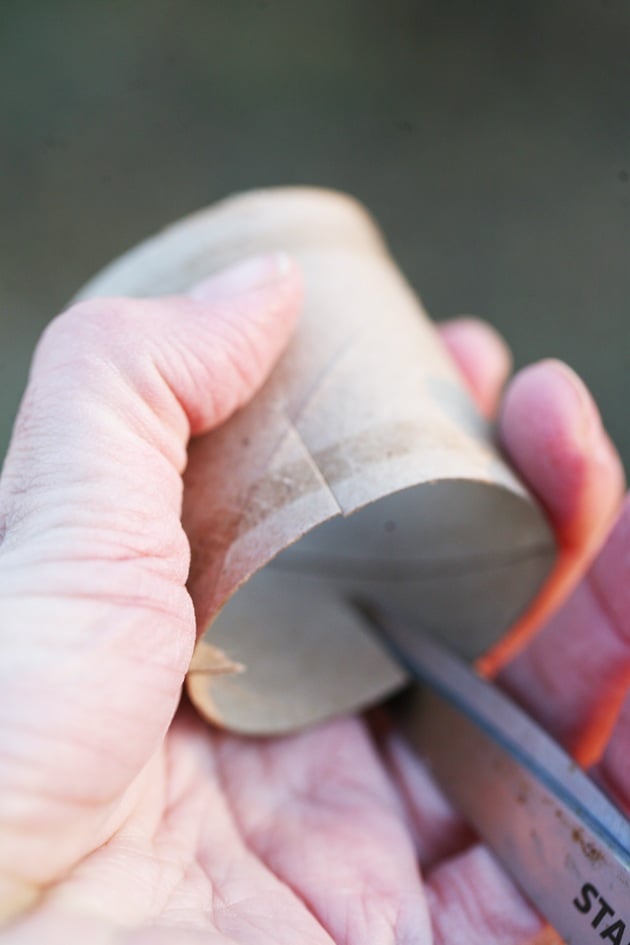 Make two half an inch cuts across from each other on the bottom of the roll…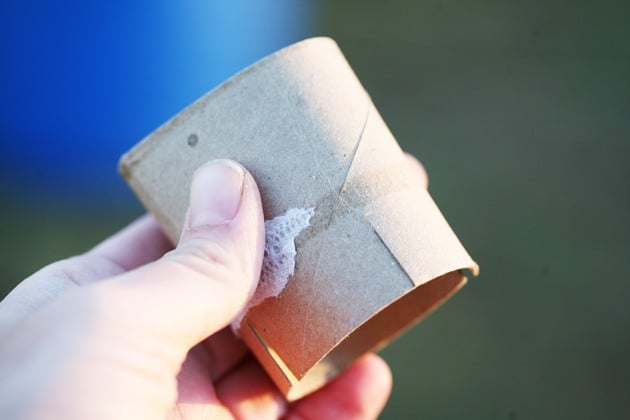 Then one cut in the center of each of the halves you created. So basically, we divided the bottom of the roll into four equal parts.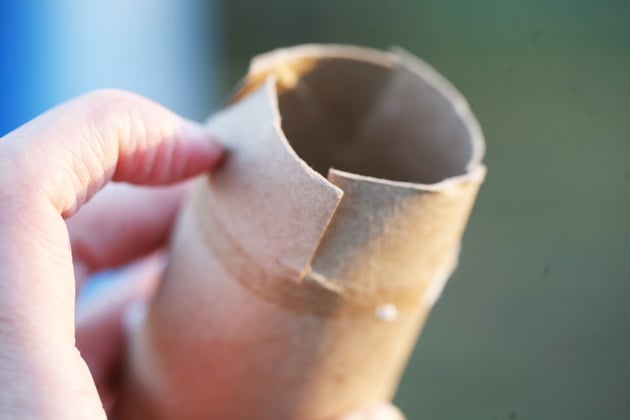 Start by folding the first section in…
Over the second section…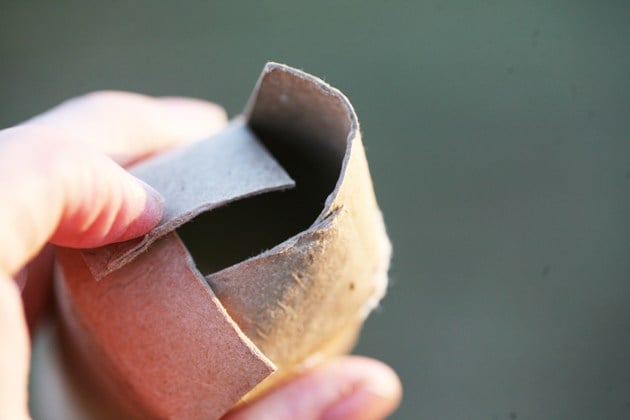 Then the third section goes over the first while one corner of the last section goes under the second section and the other corner above the third.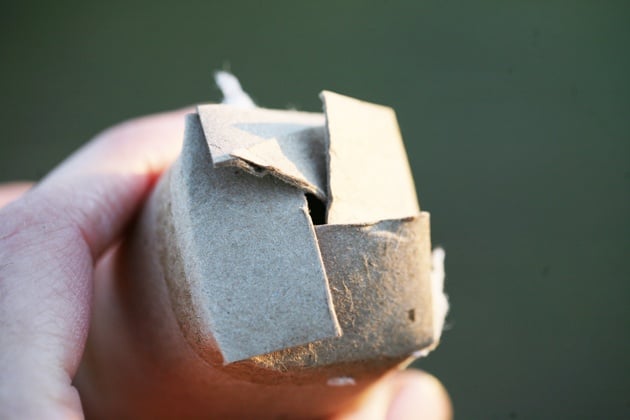 It holds nice together but if you can find a biodegradable tape to use on the bottom it would be even better.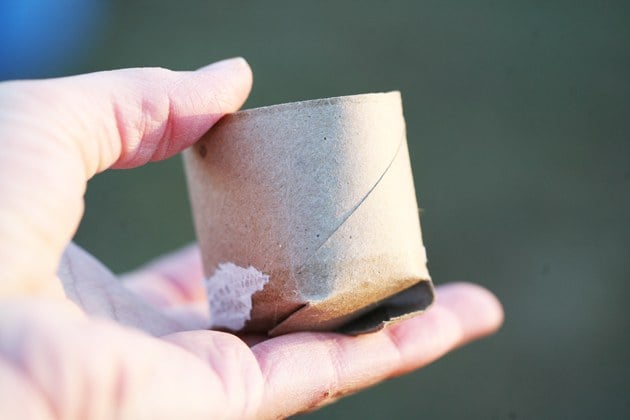 Organize all of your pots on the tray or whatever container you plan to use, fill with soil and plant your seeds.
How to Start Seeds in Toilet Paper Rolls…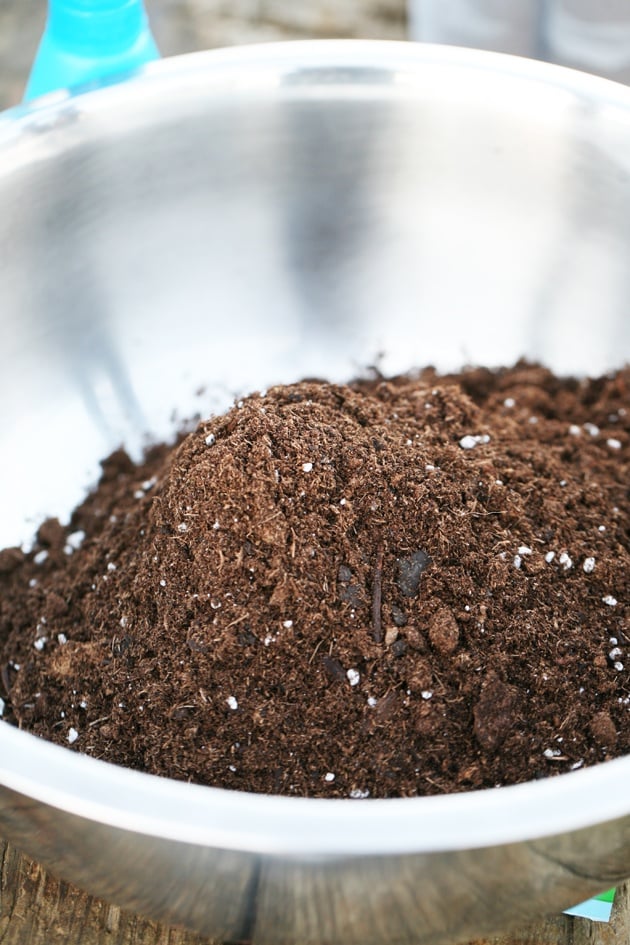 To fill the paper rolls I use an organic seed starting soil that I buy at a local plant nursery and mix it with some worm castings that I get from Amazon. Mix the soil and castings in a large mixing bowl…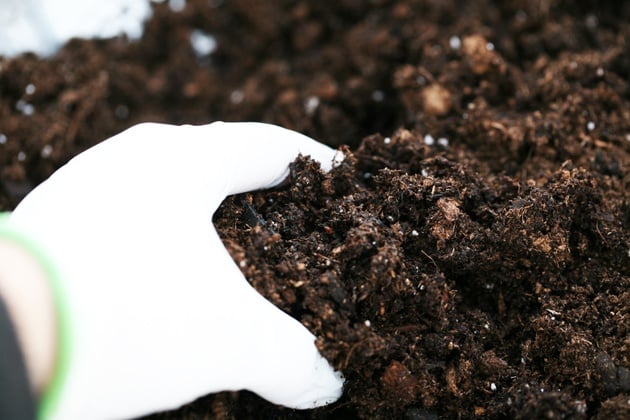 And add a little bit of water to make the mixture wet.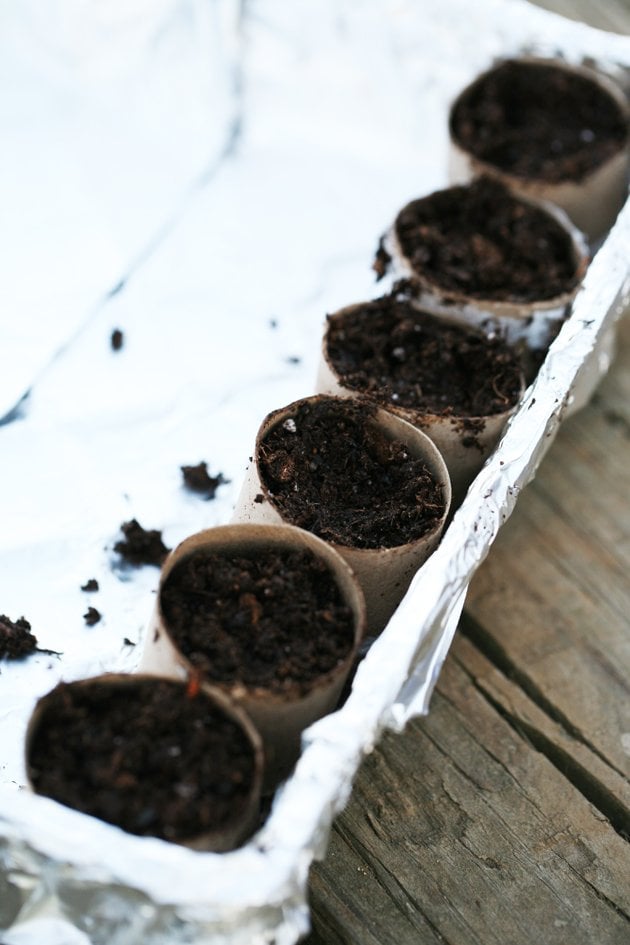 Fill the pots with the soil mix…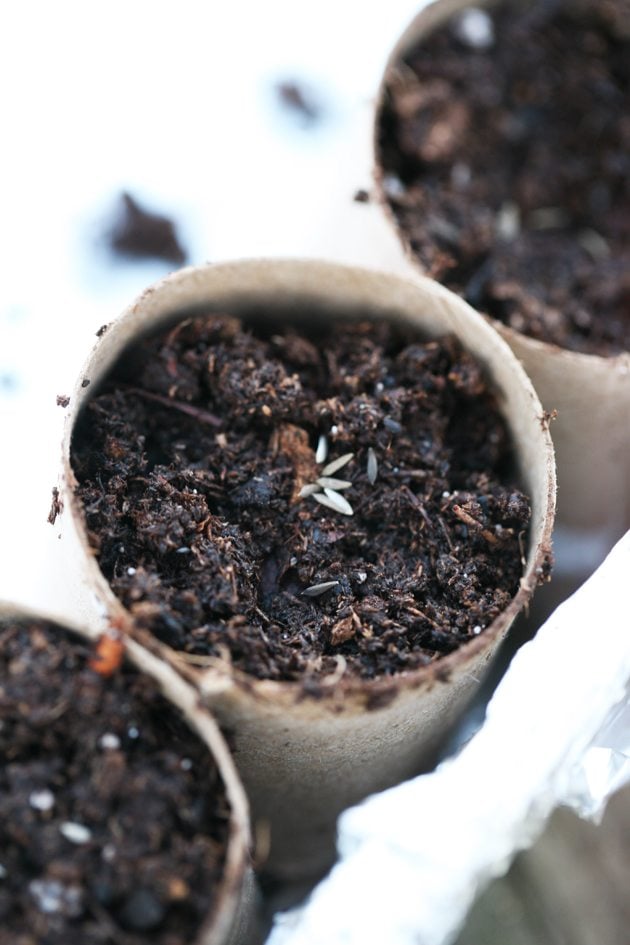 And plant your seeds in the center.
Lastly, cover them with some more soil and tap it down. From here, the trays should be placed in a greenhouse or on the seed starting shelves under the grow lights. Keep a close eye on them, make sure to water them, and when they are ready transplant them to the garden.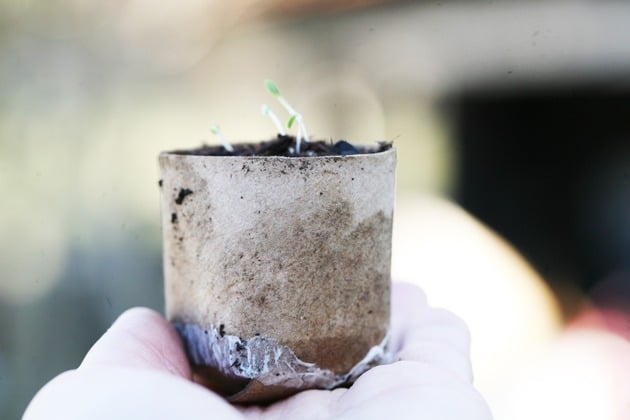 I love to re-purpose stuff and I love even more when these re-purposing projects actually save me time and make my life easier. Starting seeds in toilet paper rolls is really a win-win. They are easy to handle, a perfect size, free, and make transplanting really easy which is a huge job for every gardener.
---
I've been doing this for a few years. I usually start collecting my toilet paper rolls around December and by Feb I have enough. I don't plant only in rolls, I also use plug flats from Johnny's Selected Seeds, but I still always have a few trays of toilet paper pots. They save me some money and they are fun and easy.
More gardening content for you…
How to Plan a Garden in 7 Easy Steps
How to Create a Planting Schedule For a Vegetable Garden
How to Start a Raised Garden Over Grass
Easy Garden Preparation, the No-Till Way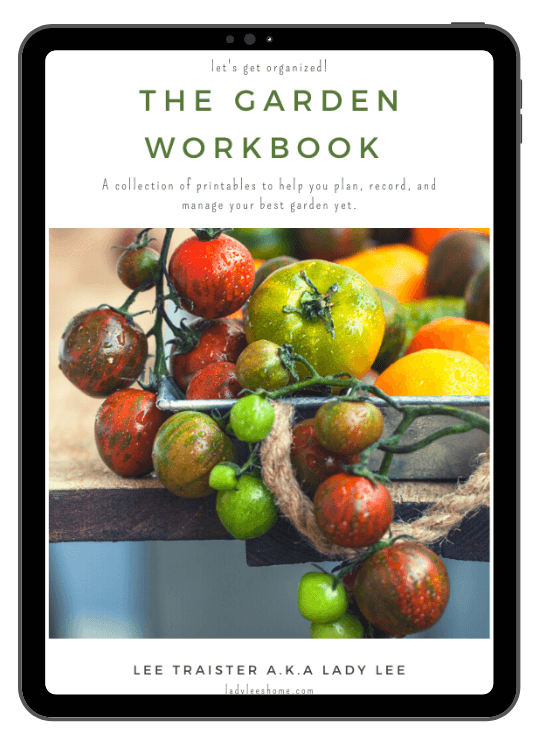 The Garden Workbook is Here!
In part one of this book, we'll go over how to set up and grow your best garden yet.
Part two consists of 16 garden printables to help you plan, record, and manage your garden properly!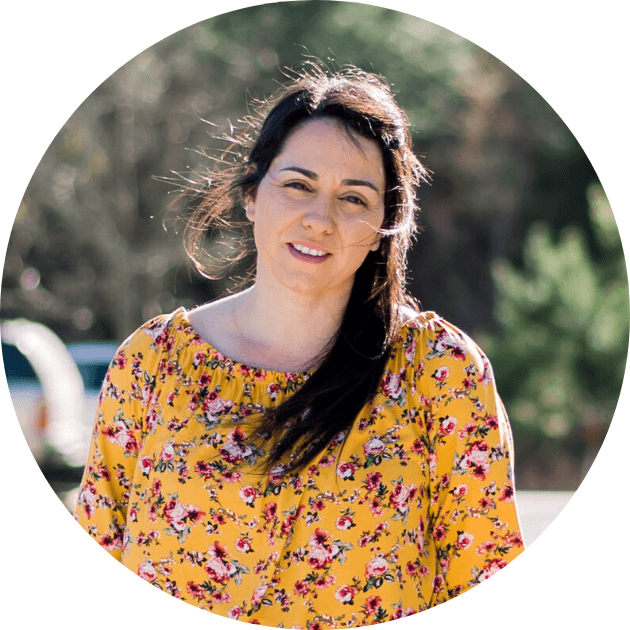 Hi! I'm Lady Lee. I help homesteaders simplify their homesteading journey while still producing a ton of food! I am a single mother of four, I was born in Israel and raised in an agricultural commune called a Kibbutz. Now I homestead in central NC.