One of the reasons I love blogging is because you get to learn so many tricks from so many people. This trick was brought to my attention by a reader after I posted about one gardening chore I hate which is thinning seedlings. If you didn't read the post let me tell you, in short, that thinning seedlings is not one of my favorite things to do. Even though I try to sow seeds in the correct spacing from the start, many times I mess up. Especially when it comes to the tiniest seeds like carrot or lettuce seeds.
So in an effort to avoid thinning, I am going to sow seed tapes. The "tape" is just a strip of toilet paper with seeds "glued" to it in the correct spacing. When planting time comes, you plant the tape, and voilá… your seedlings spaced perfectly.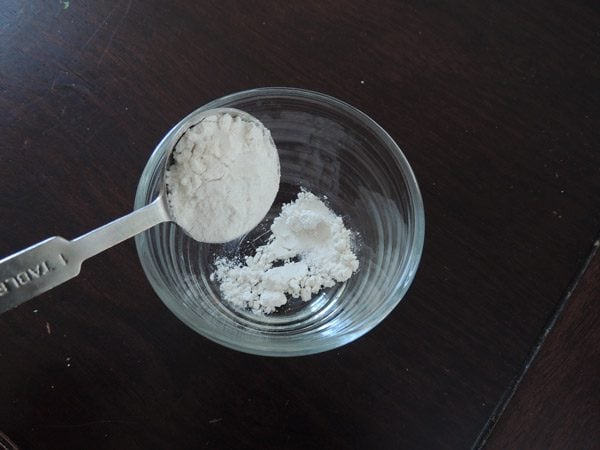 I started by adding one tablespoon of all purpose flour to a small bowl.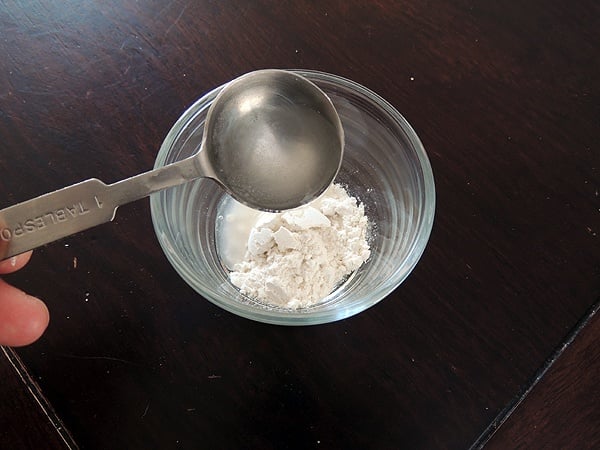 Then, one tablespoon of water….
With a small brush from my girls painting supplies…
I mixed the water and flour…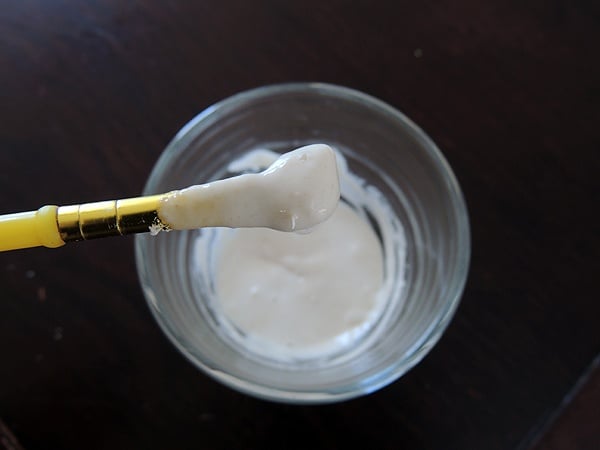 Until I got a nice paste.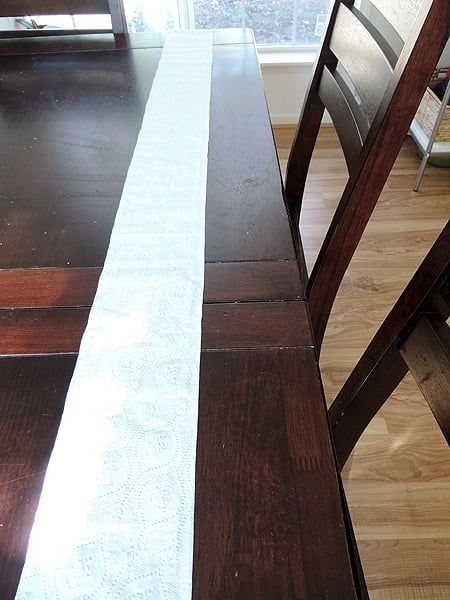 Then I cut a strip of good old Costco toilet paper. Did you know it's their best seller?? From all the products in the huge warehouse, toilet paper makes them the most amount of money! I watched a show about it once… They showed all the gazillion tests they do to make sure it is soft but not too soft… Thin, but not too thin… And they do a good job too, you should try it if you haven't yet.
Anyway, seed tapes, yes. So you can measure the length of your row or bed and make the strip of toilet paper the same length.
I folded the paper once…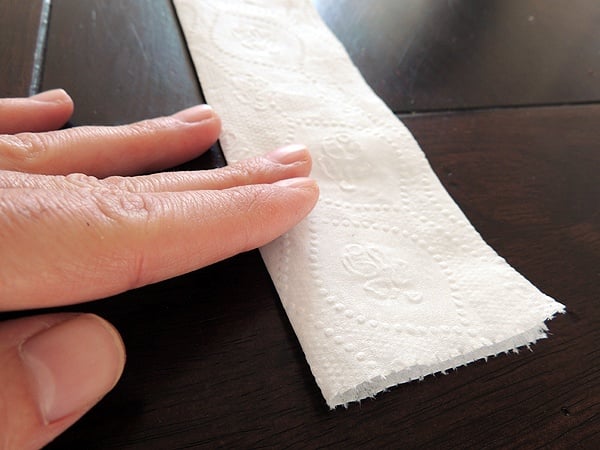 In order to get a thinner strip.
I started with carrot seeds. I mixed two kinds of carrot seeds here, just for fun. In this picture they are on a glass plate on my very expensive laminate counter tops.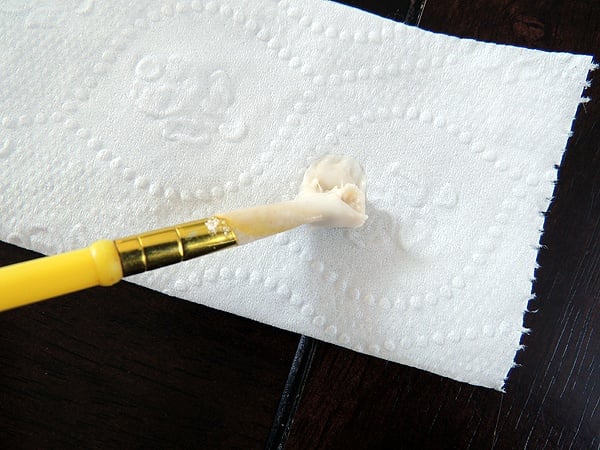 I put a little bit of the paste on the paper…
Then took a seed (you can use tweezers to catch it, I just kinda slide it off the plate)…
And dropped it on the paste. I guess you can put two or three seeds in one spot if you are worried about germination, but then you'll have to thin if more than one germinates, so I decided to just put one. If it doesn't germinate I'll plant another one in its place.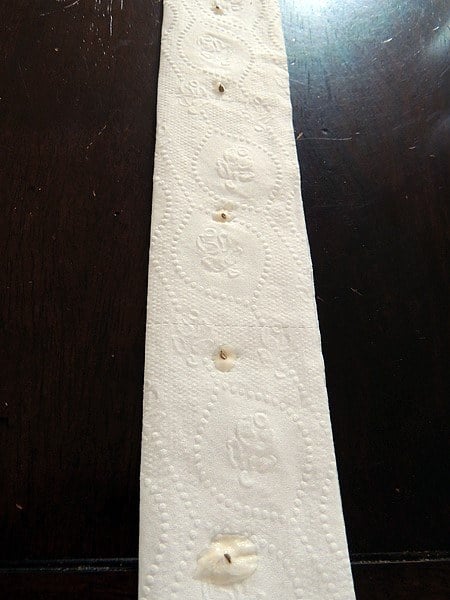 I spaced the carrots 2-3 inches from each other. Check the back of the seed pocket for the correct spacing for whatever you are planting.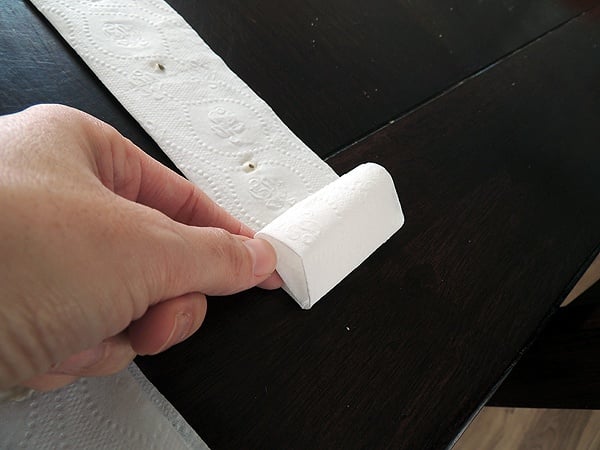 Lastly, I rolled the strip of toilet paper loosely and labeled each roll.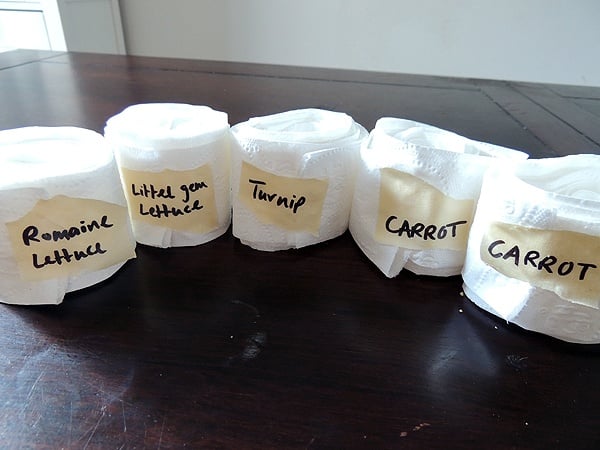 Few things I liked about making seed tapes. First, I can do it in the winter ahead of time, second, next time I will probably make these with the girls, it will be a nice activity for them. Of course I like the fact that it will eliminate the need for thinning, one less chore for the busy Spring/Summer months.
My plan is to cut each tape to three equal parts when the time to plant comes. I will plant the three parts of the tape three weeks apart and this way not all my carrots (for example) will be ready for harvest at the same time. I was thinking that I can probably leave the end of the first part of the tape sticking out of the ground a bit so I'll know where to plant the next part three weeks later.
Did you ever use seed tapes? Was it successful?
I hope you'll have a great week!