In this post, we'll go over a candied oranges slices recipe and how to can the candied oranges. These candied oranges slices will keep for a long time in the fridge but I decided to go ahead and try to can them. They are orangy, sweet, moist, and not hard but definitely firm. They truly are a candy! Let's go over the process of making candied oranges slices in a step by step picture tutorial and then at the end of the post I have the handy printable for you.
---
I had no clue what to call this thing that I made… I ended up with candied oranges because it's the closest thing I guess.
These oranges are soaked and cooked in sugar (I am using the whole orange, not only the peel). But they are not dried like most candied oranges. There is a little bit of sugary syrup there but they are not a marmalade and it's not a jam either.
Even though there was just a tiny bit of liquid, I ended up canning them because I wanted to try and keep them without refrigeration. In the fridge I know for sure that they will last a very long time as this is how my mother keeps them, but I thought it would be nice to try and can them.
What can I say, I live on the wild side.
The jars sealed, though, and it has been a few days and they are still looking great so I have a feeling it worked but I wanted to make sure you understand that the canning part is a complete experiment.
I got this recipe from my mother and I have to say it's as good as she described it.
Candied Oranges Slices Recipe…
I can't grow oranges here in the South (unless I have a greenhouse I can house the trees in during the winter) but I hope this might be a way for some of you who do have orange trees to preserve some of your harvests (also, check out this delicious orange jam!).
And for those of us who can't grow them, it's still orange season and they are very affordable at the grocery store.
How to Make Candied Oranges Slices…
I started with 2 lb of oranges which came to be just 5 oranges.
The orange peel is bitter so I used a zester and a grater to remove it from all the oranges.
You really only need to do the orange part.
Make sure to keep it because it's great to add to baked goods just as you'd add lemon zest. I saved mine in the freezer. It might be a good idea to divide it and freeze it in half a teaspoon measurements.
Next, I removed the top…
I placed the oranges back in the bowl…
And filled the bowl with water.
At this point, we have to let them soak in water overnight. If you can, change the water a couple of times during the night. I just changed the water once before I went to sleep but twice would be better.
They looked a little bit more orange in the morning.
I emptied the water…
Then added the oranges to a pot with fresh water and brought it to a boil.
Once the water boiled, I lowered the heat just a bit to reach a rolling boil and boiled the oranges for 20 minutes.
After 20 minutes, I removed them from the pot onto a cutting board. I let them cool for a few minutes.
Next, I quartered them. My mama likes them large like that. I followed her recipe and divided them into the quarters but you'll see that I went ahead and cut them further later because I don't like big chunks of anything.
I kinda thought that they'd soften a lot more than they actually did during the cooking and that I would be able to mash them a little bit but they didn't so I ended up cutting them further later (you'll see in a minute). Next time that I make this I'll make sure to cut them to the size I want at this point.
So it's your choice here, you can leave them in quarters or you can cut them into little pieces or you can also slice them into thin slices.
The next step was to cover them in sugar. I placed the oranges in a bowl and used about a cup of sugar to cover them.
They need to stay like this for about six hours.
This is how they looked after six hours. They soak up all the sugar and secrete some liquid which we want to keep.
I added the oranges with their liquid to a shallow pot that I usually use to cook jam in and added the rest of the sugar.
According to the original recipe, the ratio should be 1:1 just like when you make a jam, so in this case 2 lb of sugar since I used 2 lb of oranges. But I did what I do with all of my jams and cut that in half. So for the 2 lb of oranges I used, I added 1 lb of sugar.
I turned the heat on to medium-high and brought this to a boil.
I let it boil hard for about 10 minutes and then lowered the heat to medium, covered the pot and let it cook for an hour and fifteen minutes.
Just remember to stir it frequently.
After half an hour I decided to cut the oranges further into smaller pieces. Again, next time I'll do this before I cover them in sugar. But it still worked, I used my potato masher to do this, the edge of it is pretty sharp.
After they were all cut I covered the pot again and kept cooking them.
After about an hour, I squeezed a whole lemon right into the pot…
I cooked the oranges for fifteen more minutes then turned the heat off.
Now you can just let the candied oranges slices cool, transfer them to a container and keep in the refrigerator. I decided to try and can them…
How to Can Candied Oranges Slices…
So I prepared my jars for canning… I do this in the oven. I wash the jars, place them on a baking sheet, heat the oven to 300 F and place them in there for 10 minutes.
While they are in the oven I place the lids and rings in a small pot of water, bring it to a boil and boil them for five minutes. Remember that you can reuse rings but it's recommended to use new lids each time.
Once the jars were ready, I filled them with the oranges and as much of the sugary liquid as I could, leaving about an inch of headspace… Remember to use your jar lifter and not touch the inside or the top of the jar with your fingers so you don't introduce bacteria.
I removed air bubbles with the bubble remover…
Cleaned the rim with a clean paper towel…
Placed the lid on the jar…
Then the ring…
And to make sure the jar will seal, I turned them over on their lid. This is a very old method of sealing jars and it's so much easier than processing the jars in a water bath but it's said that it's not a safe way to can food.
What can I say, I live on the wild side 😉
I ended up with three half-pint jars of candied oranges slices that all sealed beautifully and a little bit left in the pot which I gladly ate right there and then.
I added some sour cream to a small bowl and topped it with the oranges. Oh, it's so good!
They are moist, not dry or too hard, but still firm and orangy and sweet. They go really great with sour cream but you can eat this on a toast or even I imagine it will go very well with some sort of a beef dish.
I am going to keep my jars sealed for a little while. It's a hard task but I really want to see if the oranges will last in the jar. I'll update this post in a few weeks with the results of the experiment.
Have you ever made candied oranges? Have you ever canned oranges? I'd love to hear about your experience so please comment below!
If you liked this recipe you might also like my sugar-free strawberry jam, my chia blueberry jam recipe, my peach jam recipe, and my mulberry jam recipe. Also, check out how I can peaches in light syrup.
If you want to see another way of doing this check out this great recipe.
Here is the handy printable for these candied oranges slices…
Candied Oranges
Cook Time:
1 hour
30 minutes
Total Time:
19 hours
40 minutes
Delicious candied oranges slices. They are not too soft not too firm. Not to dry and very orangy and sweet!
Ingredients
2 lb oranges
1 lb sugar
Juice from one lemon
Instructions
Use a zester or a grater to remove the bright orange part of the peel.
Remove the tops of the oranges.
Soak the oranges in water overnight. Change the water a couple of times.
In the morning, add the oranges to a pot, cover with fresh water, bring to a boil and boil for 20 minutes.
Remove from the pot, let cool for a few minutes.
Quarter the oranges or cut them in smaller pieces however you want.
Add the oranges to a bowl and cover with a cup or so of sugar. Set aside for six hours.
Add the oranges with their juice to a pot, add the rest of the sugar and turn the heat to medium-high. Boil for 10 minutes.
Lower the heat and keep cooking for another hour, stirring frequently.
After an hour, add the juice of one lemon. Stir and keep cooking for another 15 minutes.
That's it! You can store this in a container in the fridge or you can try to can them like I did.
Nutrition Information:
Yield:

4
Serving Size:

One half pint jar
Amount Per Serving:
Calories:

588
Total Fat:

0g
Saturated Fat:

0g
Trans Fat:

0g
Unsaturated Fat:

0g
Cholesterol:

0mg
Sodium:

40mg
Carbohydrates:

152g
Fiber:

6g
Sugar:

140g
Protein:

2g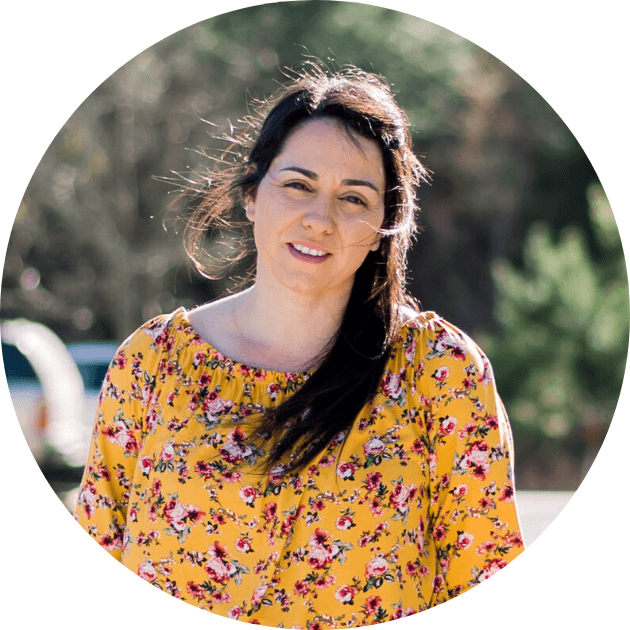 Hi! I'm Lady Lee. I help homesteaders simplify their homesteading journey while still producing a ton of food! I am a single mother of four, I was born in Israel and raised in an agricultural commune called a Kibbutz. Now I homestead in central NC.